Next up
Benefits of the Gig Economy
Your browser needs to be JavaScript capable to view this video
Try reloading this page, or reviewing your browser settings
You're watching a preview of subscription content. Log in to check access
This video explains what a gig economy is, why working online is good for the seller, and why it is good for the buyer – and thus why it is the inevitable future. It will explain the term as it relates to the web, and why this is more positive than the way it is often used by the media (see for example, the controversies around Uber, etc.).
What You Will Learn
Gain skills and certifications

Sell yourself and build a personal brand

Work out how much to charge, turn around times, and techniques for dealing with awkward clients

Discover lifestyle design and how to make it work for you
Who This Video is For
For professionals - both in tech and outside of it.
You will be able to make a living doing what you love, escape the 9-5, and hugely increase your earning potential. You'll learn about types of gigs, and the services and skills that you can sell. The video will also explore where you can sell your work – freelancing sites and other places to find clients.
About The Author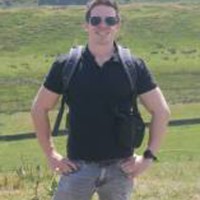 Adam Sinicki is a writer, programmer, and presenter living in Bicester, Oxfordshire, UK where he spends a lot of his time on his laptop in the local coffee shops. He has been working on a freelance basis as a programmer and SEO writer for the past eight years under the company name NQR Productions. He currently spends time as a blogger and YouTube presenter at Android Authority, where he covers phone reviews as well as development content. Adam has also found success with numerous other projects, including his own Android app Multiscreen Multitasking, which had over 30,000 paid downloads across its various iterations and came as preloaded software on over 60,000 handsets in India. He also provided the code for Coldfusion's Voxis Launcher.
About this video
Author(s)

Adam Sinicki

DOI

https://doi.org/10.1007/978-1-4842-5658-9

Online ISBN

978-1-4842-5658-9

Total duration

29 min

Publisher

Apress

Copyright information

© Adam Sinicki 2019
Video Transcript
[MUSIC PLAYING]
Hello, and welcome to this video course on thriving in the gig economy. My name is Adam Sinicki, and I am author of Thriving in the Gig Economy for Apress Media. I've also been a freelance writer for over 10 years now, working exclusively online. And I've got my own blog and YouTube channel, which now has over 100,000 subscribers. And I'm an app developer.
So yeah, I've tried pretty much every gig going on the web. And doing so has allowed me to live the lifestyle that I enjoy. I've been able to spend more time with my family. I've been able to work in all kinds of cool locations around London, Bournemouth, and Oxford, where I now live.
And I've been able to pursue my passions in a host of different projects, both through Apress Media, through my website, through Android Authority. They've flown me around the world. I've got to play with cool tech. And I genuinely believe that working online in this manner on a contract basis is probably the very best way to make a living these days.
And let's face it– it's the future. Soon, everybody's going to be doing this. And so, that's why Apress Media asked me to put together this series for you. And in this video course, you're going to learn not only what the gig economy is or why it's such a pressing concern right now, but also how to get started and to turn whatever your skill or your passion is into a career that makes you a whole lot of money.