New selective "on-off" fluorescence chemosensor based on carbazole Schiff base for Fe3+ detection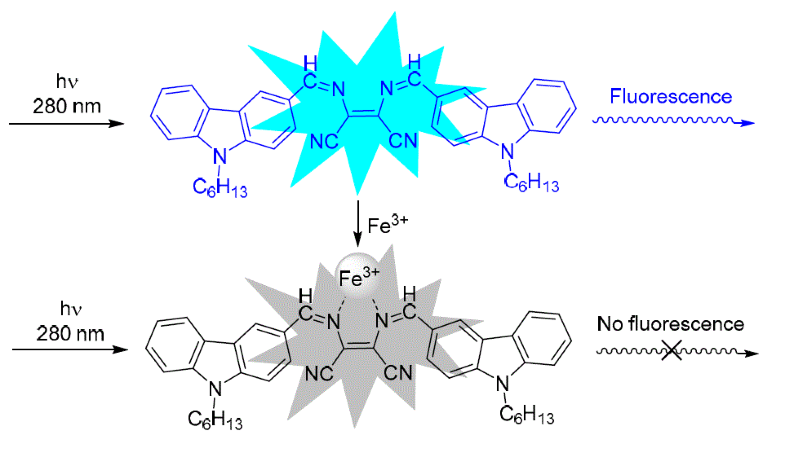 A new double Schiff base, carbazole, and diaminomaleonitrile-based chemosensor for Fe3+ with high sensitivity and selectivity was designed and synthesized. Addition of only Fe3+ ions induced the fluorescence quenching of the chemosensor in DMF solution. The chemosensor formed a 1:1 complex with Fe3+ with the high binding constant of 7.98·10–6 M–1. The chemosensor displayed low detection limit (3.75·10–8 M) and fast response time (15 s) to Fe3+.
Keywords
carbazole 
iron ion 
Schiff base 
fluorescence chemosensor 
Notes
Acknowledgements
This work was supported by the Research Fund for the Doctoral Program of Higher Education of China (20120043110007).
Copyright information
© Springer Science+Business Media, LLC, part of Springer Nature 2018