Obstructive Sleep Apnea: A Syndrome from Childhood to Old-Age
Abstract
Obstructive sleep apnea (OSA) is estimated to occur in 26% of adults and 2% to 7% of children. OSA is characterized by a partial or complete cessation of airflow in the upper airway. Classically, the main risk factors include obesity, age, and gender, although those outside the "overweight, middle-aged man" phenotype can certainly be at risk for the development of OSA, particularly when predisposing anatomic abnormalities are encountered. Common symptoms include excessive daytime sleepiness, snoring, witnessed apneas, choking or gasping, and unrefreshing sleep. OSA has also been linked to many systemic pathology including pulmonary and cardiovascular disease, neurocognitive and neuropsychiatric impairments, metabolic dysregulation, and ophthalmologic disorders. Due to this potential for influencing multi-system disease, accurate diagnosis and treatment is essential. Treatment methods are continuously developing and improving, but the traditional, gold standard treatment is positive airway pressure (PAP) treatment. There are several modalities within this category including continuous PAP and bilevel PAP. Other treatment alternatives which can improve OSA include upper airway surgery, orthodontic therapy, mandibular advancement devices, and weight loss. Novel treatments that target upper airway muscle tone include hypoglossal nerve stimulation and myofunctional exercises. The goal of this article was to summarize key aspects of patient presentation, potential comorbidities, and therapeutic options for multidisciplinary clinicians who play an integral role in the management of this syndrome from childhood to old-age.
Keywords
Airflow 
Devices 
Obstructive sleep apnea 
Positive airway pressure 
Introduction
Obstructive sleep apnea (OSA) syndrome is characterized by repetitive episodes of either partial (hypopnea) or complete (apnea) collapse of the upper airway with associated symptoms [1]. Increased resistance (due to anatomic factors such as nasal obstruction, lymphoid tissue hypertrophy) and increased compliance (increased collapsibility during inspiration) of the upper airway are among the factors leading to obstruction during sleep [2]. These events may lead to oxyhemoglobin desaturations, carbon dioxide retention, and arousal from sleep [2, 3]. Patients with OSA most commonly complain of daytime sleepiness and fatigue. Complaints may also include snoring, choking or gasping, witnessed apneas, morning headaches, and non-restorative sleep [2, 4].
Compliance with Ethics Guidelines
This article is based on previously conducted studies and does not involve any new studies of human or animal subjects performed by any of the authors.
Risk Factors
Anatomy, obesity, gender, and age are all important risk factors when screening patients for OSA. Anatomically, many OSA patients often have a smaller upper airway compared to normal subjects. Deficits in maxillary and mandibular development can restrict the size of the upper airway [2, 4, 5]. An increase in the size of the soft tissues such as the tongue and lateral pharyngeal walls causes a decrease in airway circumference, thus increasing resistance [2, 4, 5]. Presence of lymphoid tissue (adenoids, tonsils) is an important anatomic finding that may increase the risk of OSA, particularly in the pediatric population [4]. A careful physical exam with attention to these factors is important when considering a diagnosis of OSA.
OSA does indeed have an intimate association with obesity. Studies have linked obesity with increased fat deposits in the lateral parapharyngeal fat pads and the tongue, which reduces the pharyngeal airway size and increases the size of the soft tissues, respectively [2, 4]. This becomes problematic because the tongue plays an important role in pharyngeal dilation, but fat deposits may inhibit muscle function as well as decrease airway size and increase collapsibility [6].
Gender differences have also been implicated as factors in OSA. Women have smaller upper airway, neck, tongue, and soft tissue sizes than men [4]. During puberty, adolescent boys have a longer pharyngeal airway, resulting in increased airway collapsibility [7, 8].
Aging also impacts OSA development for several reasons. Studies have reported that aging increases the risk of developing OSA due to shortening of the anterior–posterior length of the structures around the pharynx. This, in turn, may affect reflexes controlling airway patency, allowing the pharyngeal airway to become more collapsible. Furthermore, increased fat deposits around the upper airway during aging can lead to restricted air flow as seen in obesity. Moreover, whereas males show increased pharyngeal airway length early in life, females develop long pharyngeal airways and larger tongues around the time of menopause [8].
Diagnosis
While OSA remains persistently underdiagnosed, recent estimates suggest that 27% of men and 11% of women between the ages of 30 and 70 have OSA [9]. OSA can occur at any age (2% to 7% of children) but is more common in middle and older age [2, 5]. Underdiagnosis of OSA is common, with symptoms associated with the disorder often mistakenly attributed to other neurological or psychiatric disorders [10]. It is thus important for healthcare professionals to be aware of the symptoms and treatments for OSA, as this disorder can severely diminish quality of life. The importance of accurate diagnosis is perhaps not better highlighted than with the risk of drowsy driving and motor vehicle collisions in untreated patients with OSA [11].
In addition to salient features of the history and physical, diagnostic polysomnography is an essential tool in the diagnosis of OSA (Table 
1
). Breathing events can be quantified during polysomnography, with summary reports including measurements such as the Apnea Hypopnea Index (AHI: number of apneas in addition to hypopneas per hour) and Oxygen Desaturation Index (ODI: number of oxyhemoglobin desaturations per hour observed during monitoring). Obstructive apneas are noted when there is at least a 90% drop in airflow associated with ongoing respiratory muscle effort [
3
]. Hypopneas are scored when there is at least a 30% drop in airflow, resulting in either an associated oxyhemoglobin desaturation or electroencephalographic arousal [
3
]. Other abnormalities in airflow measurements (such as flow limitation) leading to disruption of sleep not meeting the above criteria may also be reported as part of a Respiratory Disturbance Index (RDI) [
3
]. Through these measurements, an interpretive report attempts to summarize the presence and severity of sleep apnea from the overnight recording. This report, in addition to the history and physical examination, helps the clinician to make a diagnosis of OSA. [
3
]. By confirming the diagnosis and initiating treatment, the clinician can address the patients' chief complaints, as well as mitigate the potential impacts of OSA on systemic disease.
Table 1
Key points in the history and physical exam of patients with suspected OSA
History
 Partner or caretaker report of snoring, pauses, or gasping during sleep
 Fragmented sleep
 Non-restorative sleep or dozing during the day
 Morning headaches
 Nocturia
 Irritability
 Impaired attention, focus, or memory
 Secondary nocturnal enuresisa
 Hyperactivitya
Physical Exam
 Body Mass Index
 Neck Circumference
 Nasal septal deviation, turbinate hypertrophy, or valve collapse
 Elevated Modified Mallampati score
 Presence of retrognathia, micrognathia, or maxillary hypoplasia
 High-arched palate
 Tonsillar hypertrophya
OSA and Associated Morbidity: More than Just Snoring
The growing associations between OSA and systemic diseases have broadened the rationale for therapy beyond simply targeting snoring and daytime sleepiness. As a result, referrals to sleep physicians now come from a variety of sources, including both primary care providers as well as sub-specialists such as pulmonologists, neurologists, cardiologists, psychiatrists, endocrinologists, and ophthalmologists.
Treatment Options
CPAP: Tried-and-True
CPAP is currently the most effective treatment for OSA and is regarded as the gold standard [48]. Sullivan, in 1981, first demonstrated that CPAP prevents obstructive events by maintaining upper airway patency during sleep with delivered air pressure [49]. Goel et al. report specifically that using CPAP for a minimum of 4 h significantly improved symptoms such as daytime sleepiness and exercise capacity [50]. On the other hand, Weaver et al. showed that the cut-off point of 4 h is artificial, and all night usage is the goal [51]. Following 1 year of CPAP use, studies have demonstrated significant improvement in quality of life, decrease in ESS score, and improvement in blood pressure [52, 53].
Throughout the past decades, PAP therapy has made vast improvements not only in pressure delivery, patient comfort, and accessibility. Older devices were large, heavy, loud, and did not provide feedback on compliance or effectiveness (Fig. 
1
). Devices are now much smaller, portable, and quiet. Current machines can report usage, mask fit, and AHI to the patient and prescriber. In addition, newer devices allow physicians to remotely monitor use and efficacy, as well as adjust settings. Many devices now have algorithms to auto-adjust pressures in relation to detected obstructive events. These devices can increase pressures during periods of sleep where obstruction may be more prominent (e.g., rapid eye movement sleep or supine position sleep), and decrease when obstruction is less problematic. This may potentially increase the tolerability of PAP therapy [
54
].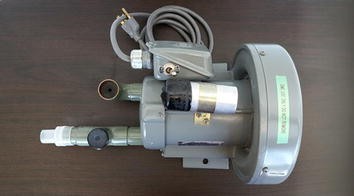 While PAP therapy has evolved, adherence remains as a primary obstacle to therapy. Factors impacting adherence include nasal resistance, optimal pressures, mask fit, and adverse side effects [55]. To mitigate these issues, allergies, nasal congestion, and nasal septum deviation should be well treated. Physicians should work with patients to find the most comfortable and effective pressures, proper mask fittings should be employed, and side effects should be minimalized. Sleeping positions such as elevation of head and trunk may help reduce nasal resistance [56].
Alternatives to PAP Therapy: It Takes a Village
While PAP therapy is considered the treatment of choice for OSA, alternative therapies may be a consideration based on treatment preference and disease context [48]. Pursuing these treatment options requires a multi-disciplinary approach, involving otolaryngologists, general surgeons, orthodontists, oral and maxillofacial surgeons, dentists, and nutritionists.
Emerging Therapies for OSA: Strength in Muscles
While many of the previously discussed therapies target mechanical solutions to upper airway obstruction, attention is being directed towards emerging strategies that address underlying neuromuscular weakness that is a major component of OSA.
Myofunctional Therapy
Myofunctional therapy, utilizing a series of coordinated exercises to strengthen orofacial muscles, has been discussed in the literature as a means of targeting orthodontic issues such as malocclusion for a century [69]. The effects of adjacent muscles on occlusal status and jaw growth suggest that there may be a role for targeting tone and position of these muscles to improve airway patency during sleep in patients with OSA [70]. A number of studies have now suggested demonstrable improvements in objective measures among patients with OSA undergoing a regimented myofunctional exercise program [70, 71, 72]. A recent meta-analysis of myofunctional therapy in the treatment of OSA demonstrated a reduction in AHI by 50% in adults and 62% in children [73]. This suggests an important treatment and prevention option, particularly among children where the trajectory of jaw growth is still dynamic. Furthermore, a common source of airway obstruction during sleep is when the tongue relaxes and shifts into a more posterior position, thus blocking the airway. Myofunctional therapy trains and strengthens the tongue muscle to prevent this obstruction.
Hypoglossal Nerve Stimulation
Collapsibility of the upper airway muscles (particularly the genioglossus) is thought to be a major contributing factor to OSA, and contraction has been demonstrated to improve airway patency [74, 75]. In recent years, implantable Hypoglossal Nerve Stimulation (HNS) has been approved for use in patients who fail first line therapies for OSA. A meta-analysis including 200 patients who underwent implantation of a HNS demonstrated an approximate 50% reduction in AHI and ODI following placement [76]. The generalizability of these data remains to be seen as most studies had very stringent inclusion criteria [76]. However, this may be a reasonable option for patients who have failed alternative modalities of therapy.
Conclusion
The impacts of untreated OSA on systemic health cannot be understated. As the pathophysiology of OSA is further elucidated, the impacts on health will likely only become more profound. As a result, identification of patients by primary care providers and sub-specialists will be essential in managing co-morbid and associated conditions.
Given the anatomic and skeletal influences on the development of OSA, recognizing the process early in childhood may allow for an opportunity to reverse this trajectory. Pediatricians and orthodontists may have a unique role in managing this preventative strategy by identifying patients who may benefit from treatment options such as myofunctional therapy and palatal expansion that address underlying issues with jaw growth.
Personalized medicine will likely play a more pivotal role in the management of patients with OSA. As treatment options expand, a "one size fits all" approach will no longer suffice. As such, a multi-disciplinary team will be essential to maximizing treatment efficacy for patients with OSA.
Notes
Acknowledgments
No funding or sponsorship was received for this study or publication of this article. All named authors meet the International Committee of Medical Journal Editors (ICMJE) criteria for authorship for this manuscript, take responsibility for the integrity of the work as a whole, and have given final approval for the version to be published.
Disclosures
Mustafa Bseikri, Lauren Lo and Christian Guilleminault have nothing to disclose.
Compliance with ethics guidelines
This article does not contain any new studies with human or animal subjects performed by any of the authors.
Open Access
This article is distributed under the terms of the Creative Commons Attribution-NonCommercial 4.0 International License (http://creativecommons.org/licenses/by-nc/4.0/), which permits any noncommercial use, distribution, and reproduction in any medium, provided you give appropriate credit to the original author(s) and the source, provide a link to the Creative Commons license, and indicate if changes were made.