Abstract
Assessing Erb-b2 receptor tyrosine kinase 2 (ERBB2) amplification status in breast and gastric cancer is necessary for deciding the best therapeutic strategy. Immunohistochemistry (IHC) and fluorescence in situ hybridization (FISH) are currently used for assessing protein levels and gene copy number (CN), respectively. The use of next-generation sequencing (NGS) to measure ERBB2 CN in breast cancer is approved by the United States Federal Drug Administration as a companion diagnostic. However, a CN of less than 8 is evaluated as "equivocal", which means that some ERBB2 amplification cases diagnosed as "HER2 negative" might be false-negative cases. We reviewed the results of gene profiling targeting 160 cancer-related genes in breast (N = 90) and non-breast (N = 19) cancer tissue, and compared the ERBB2 CN results with the IHC/FISH scores. We obtained an estimated CN from the measured CN by factoring in the histological proportion of tumor cells and found that an ERBB2-estimated CN of 3.2 or higher was concordant with the combined IHC/FISH outcome in 98.4% (88/90) of breast cancer cases, while this was not always evident among non-breast cancer cases. Therefore, NGS-estimated ERBB2 CN could be considered a diagnostic test for anti-HER2 therapy after the completion of adequate prospective clinical trials.
Data Availability
The data that support the findings of this study are available from the corresponding author, [author initials], upon reasonable request.
Abbreviations
DIN:

DNA integrity number

ER:

Estrogen receptor

ERBB2:

Erb-b2 receptor tyrosine kinase 2

FFPE:

Formalin-fixed paraffin-embedded

HER2:

Human epidermal growth factor receptor 2

IHC:

Immunochemistry

PgR:

Progesterone receptor

ROC:

Receiver operating characteristic

CN:

Copy number

NGS:

Next-generation sequencing
References
Popescu NC, King CR, Kraus MH. Localization of the human erbB-2 gene on normal and rearranged chromosomes 17 to bands q12–21.32. Genomics. 1989;4:362–6.

Coussens L, Yang-Feng TL, Liao YC, Chen E, Gray A, McGrath J, Seeburg PH, Libermann TA, Schlessinger J, Francke U, et al. Tyrosine kinase receptor with extensive homology to EGF receptor shares chromosomal location with neu oncogene. Science. 1985;230:1132–9.

Kirouac, D.C.; Du, J.; Lahdenranta, J.; Onsum, M.D.; Nielsen, U.B.; Schoeberl, B.; McDonagh, C.F. HER2+ Cancer Dependence on PI3K vs. MAPK Signaling Axes Is Determined by Expression of EGFR, ERBB3 and CDKN1B. PLoS Comput Biol 2016, 12, e1004827.

Gutierrez C, Schiff R. HER2: biology, detection, and clinical implications. Arch Pathol Lab Med. 2011;135:55–62.

Slamon DJ, Leyland-Jones B, Shak S, Fuchs H, Paton V, Bajamonde A. Use of chemotherapy plus a monoclonal antibody against HER2 for metastatic breast cancer that overexpresses HER2. N Engl J Med. 2001;344:783–92.

Bang YJ, Van C, et al. Trastuzumab in combination with chemotherapy versus chemotherapy alone for treatment of HER2-positive advanced gastric or gastro-oesophageal junction cancer (ToGA): a phase 3, open-label, randomized controlled trial. Lancet. 2010;376:687–97.

Santin AD, Bellone S, Roman JJ, McKenney JK, Pecorelli S. Trastuzumab treatment in patients with advanced or recurrent endometrial carcinoma overexpressing HER2/neu. Int J Gynaecol Obstet. 2008;102:128–31.

Heinmoller P, Gross C, Beyser K, Schmidtgen C, Maass G, Pedrocchi M, Rüschoff J. HER2 status in non-small cell lung cancer: results from patient screening for enrollment to a phase II study of Herceptin. Clin Cancer Res. 2003;9:5238–43.

Gatzemeier U, Growth G, Butts C. Randomized phase II trial of gemcitabine-cisplatin with or without trastuzumab in HER2-positive non-small-cell lung cancer. Ann Oncol. 2004;15:19–27.

Serrano-Olvera A, Duenas-Gozalez A, Gallardo-Ricon D, Candelaria M. Prognostic, predictive and therapeutic implications of HER2 in invasive epithelial ovarian cancer. Cancer Treat Rev. 2006;32:180–90.

Kris MG, Johnson BE, Berry LD, Kwiatkowski DJ, Iafrate AJ, Wistuba II, Varella-Garcia M, Franklin WA, Aronson SL, Su P, et al. Using multiplexed assays of oncogenic drivers in lung cancers to select targeted drugs. JAMA. 2014;311:1998–2006.

Pellegrini C, Falleni M, Marchetti A, Cassani B, Miozzo M, Buttitta F, Roncalli M, Coggi G, Bosari S. HER2/Neu alterations in non-small cell lung cancer: a comprehensive evaluation by real time reverse transcription-PCR, fluorescence in situ hybridization, and immunohistochemistry. Clin Cancer Res. 2003;9:3645–52.

Grushko TA, Filiacy VL, Mundt AJ, Ridderstrale K, Olopade OI, Fleming GF. An exploratory analysis of HER-2 amplification and overexpression in advanced endometrial carcinoma: a Gynecologic Oncology Group study. Gynecol Oncol. 2008;108:3–9.

McAlpine JN, Wiegand KC, Vang R, Ronnett BM, Adamiak A, Kobel M, Kalloger SE, Swenerton KD, Huntsman DG, Gilks CB, et al. HER2 overexpression and amplification is present in a subset of ovarian mucinous carcinomas and can be targeted with trastuzumab therapy. BMC Cancer. 2009;9:433.

Wolff AC, Hammond MEH, Allison KH, Harvey BE, Mangu PB, Bartlett JMS, Bilous M, Ellis IO, Fitzgibbons P, Hanna W, et al. Human Epidermal Growth Factor Receptor 2 Testing in Breast Cancer: American Society of Clinical Oncology/College of American Pathologists Clinical Practice Guideline Focused Update. J Clin Oncol. 2018;36:2105–22.

Hofmann M, Stoss O, Shi D, Buttner R. Assessment of a HER2 scoring system for gastric cancer: results from a validation study. Histopathology. 2008;52:797–805.

Ross DS, Zehir A, Cheng DT, Benayed R, Nafa K, Hechtman JF, Janjigian YY, Weigelt B, Razavi P, Hyman DM, et al. Next-Generation Assessment of Human Epidermal Growth Factor Receptor 2 (ERBB2) Amplification Status: Clinical Validation in the Context of a Hybrid Capture-Based Comprehensive Solid Tumor Genomic Profiling Assay. J Mol Diagn. 2017;19:244–54.

Nakamura K, Aimono E, Tanishima S, Imai M, Nagatsuma AK, Hayashi H, Yoshimura Y, Nakayama K, Kyo S, Nishihara H. Intratumoral Genomic Heterogeneity May Hinder Precision Medicine Strategies in Patients with Serous Ovarian Carcinoma. Diagnostics (Basel). 2020;10:E200.

Nakamura K, Aimono E, Tanishima S, Imai M, Nagatsuma AK, Hayashi H, Yoshimura Y, Nakayama K, Kyo S, Nishihara H. Olaparib monotherapy for BRIP1-mutated high-grade serous endometrial cancer. JCO Precis Oncol. 2020;4:283–90.

Tsumura K, Arai E, Tian Y, Shibuya A, Nishihara H, Yotani T, Yamada Y, Takahashi Y, Maeshima AM, Fujimoto H, et al. Establishment of permutation for cancer risk estimation in the urothelium based on genome-wide DNA methylation analysis. Carcinogenesis. 2019;40:1308–19.
Acknowledgements
The authors would like to thank Emmy Yanagida and Hiroshi Yamada for providing technical assistance, Dr. Akihito Hagihara for his statistical expertise and advice, and Dr. A. Gordon Robertson for his helpful advice on data visualization and analysis.
Funding
This study was supported by the JSPS KAKENHI (Grant-in-Aid for Young Scientists B; grant 20K18232), and the Japan Agency for Medical Research and Development (AMED) under Grant Number JP20mk0102145 and 20ck0106448h0003.
Ethics declarations
Conflicts of interest
The authors declare no conflict of interest. The funders had no role in the design of the study; in the collection, analyses, or interpretation of data; in the writing of the manuscript, or in the decision to publish the results.
Ethical approval
Approval number: 20180005 (Keio University).
Consent to participate
Informed consent was obtained from all individual participants included in the study.
Consent for publication
Written consent was obtained from the patient for publication of this article.
Additional information
Publisher's Note
Springer Nature remains neutral with regard to jurisdictional claims in published maps and institutional affiliations.
Supplementary Information
Below is the link to the electronic supplementary material.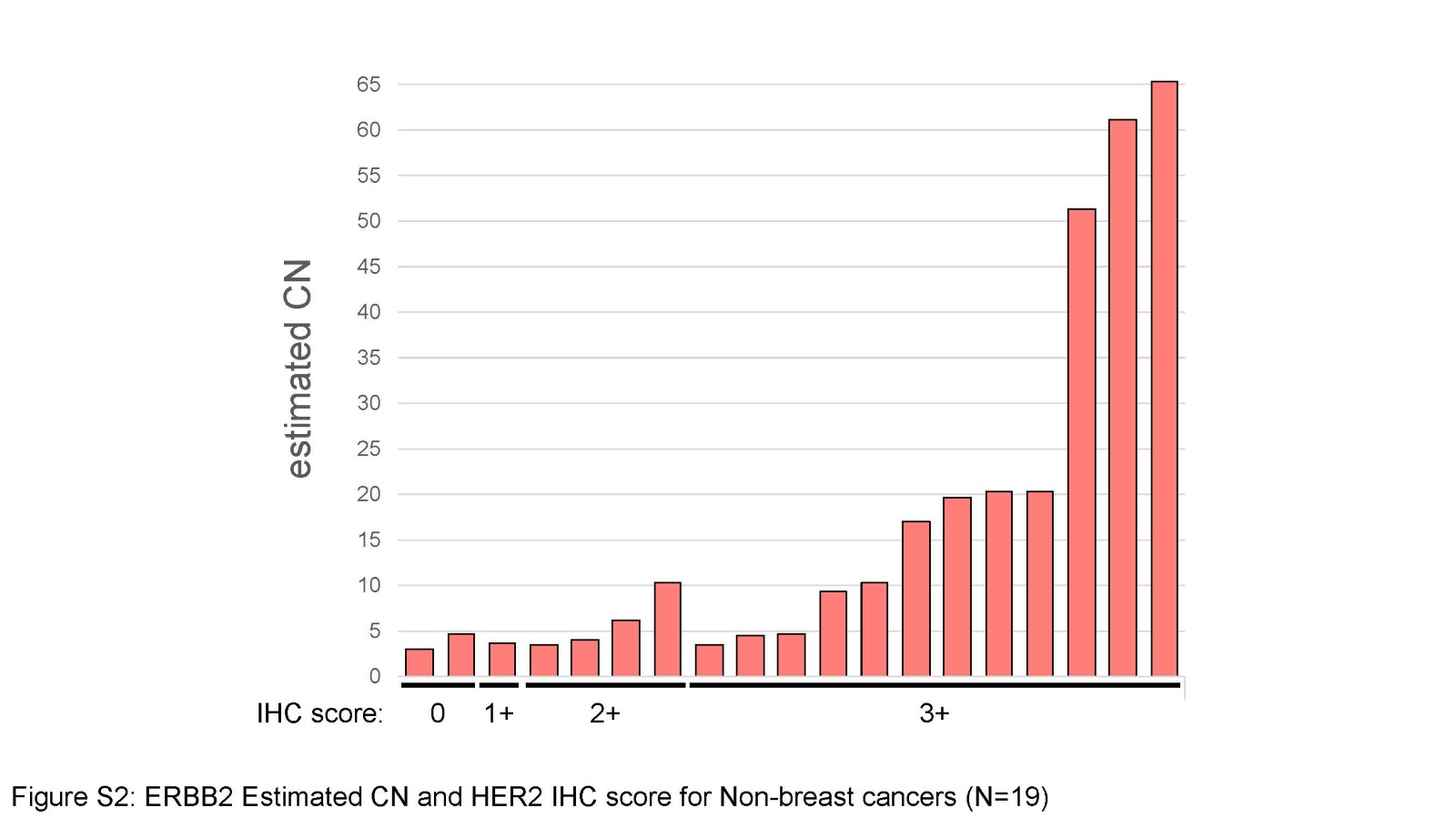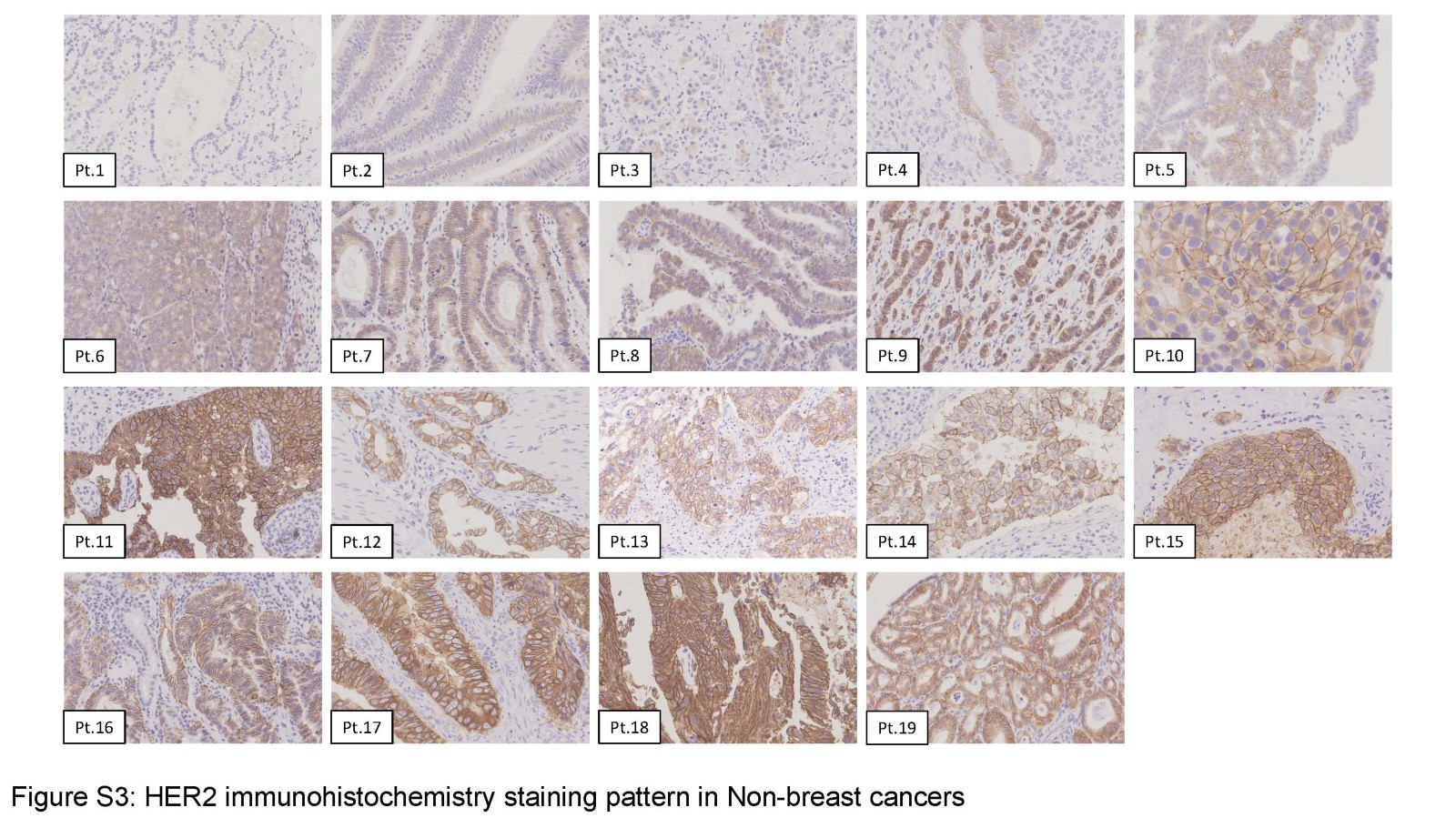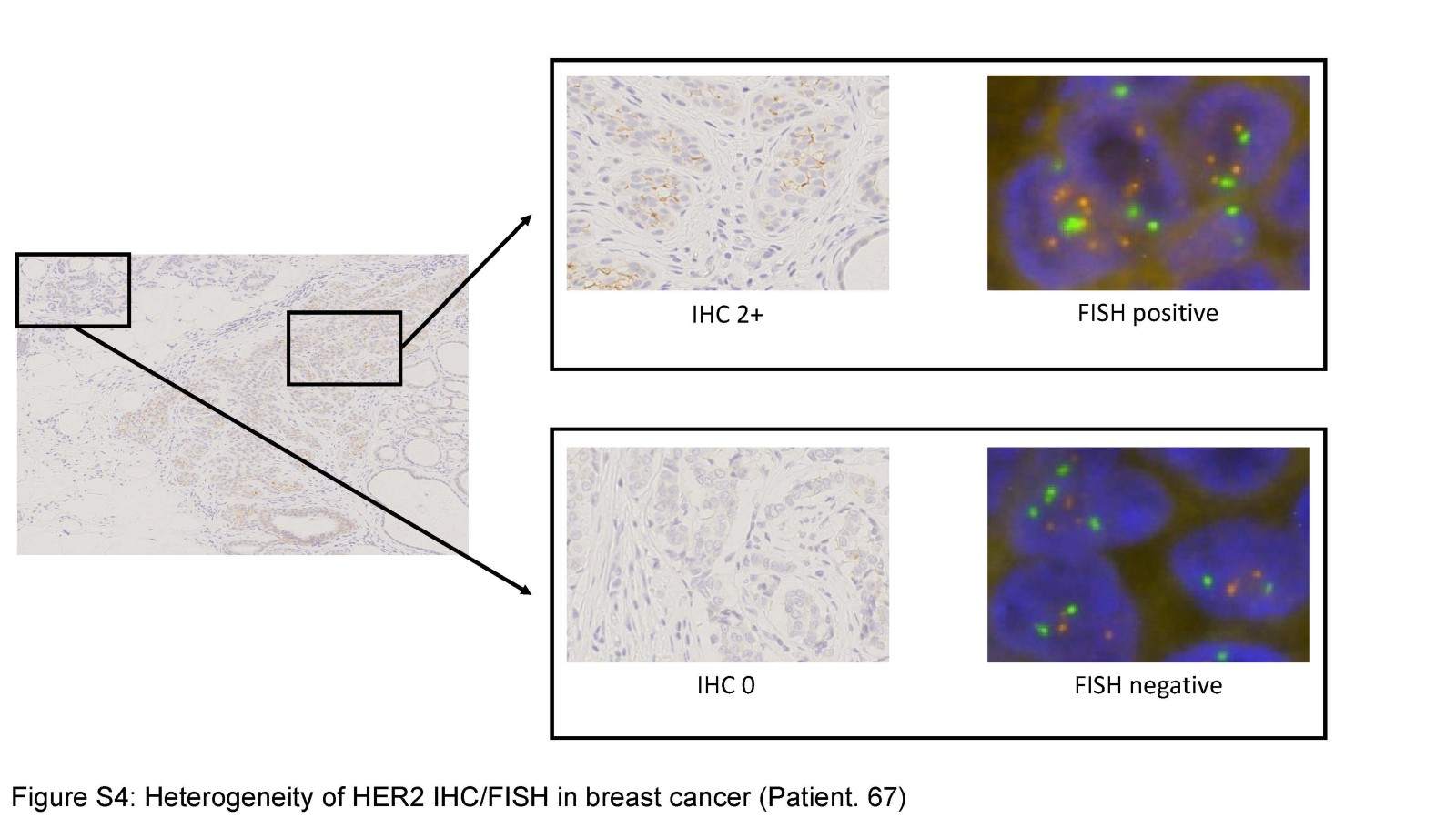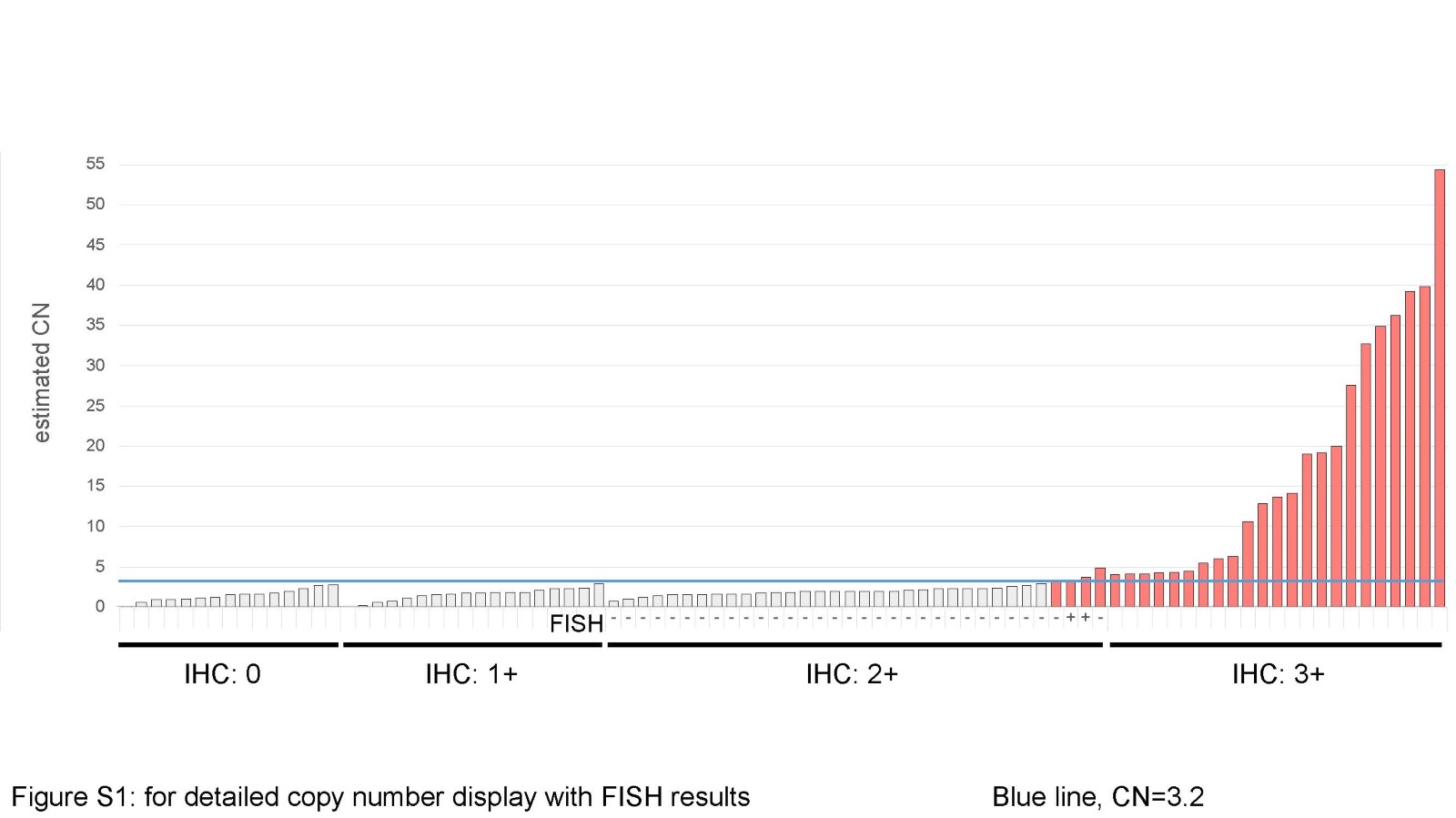 Rights and permissions
Open Access This article is licensed under a Creative Commons Attribution 4.0 International License, which permits use, sharing, adaptation, distribution and reproduction in any medium or format, as long as you give appropriate credit to the original author(s) and the source, provide a link to the Creative Commons licence, and indicate if changes were made. The images or other third party material in this article are included in the article's Creative Commons licence, unless indicated otherwise in a credit line to the material. If material is not included in the article's Creative Commons licence and your intended use is not permitted by statutory regulation or exceeds the permitted use, you will need to obtain permission directly from the copyright holder. To view a copy of this licence, visit http://creativecommons.org/licenses/by/4.0/.
About this article
Cite this article
Nakamura, K., Aimono, E., Oba, J. et al. Estimating copy number using next-generation sequencing to determine ERBB2 amplification status. Med Oncol 38, 36 (2021). https://doi.org/10.1007/s12032-021-01482-1
Received:

Accepted:

Published:

DOI: https://doi.org/10.1007/s12032-021-01482-1
Keywords
Breast cancer

ERBB2

Gene copy number

Immunohistochemistry

Next-generation sequencing