Abstract
Adults with developmental disabilities (DDs) are often discouraged from expressing their sexuality and from learning about their sexual rights. As a consequence, they experience high rates of sexually transmitted diseases and sexual abuse, as well as negative attitudes toward their own sexuality. Support workers' attitudes towards such issues are critical since individuals with DDs rely on support workers for information about sex. The following study involved the distribution of a self-administered sexuality questionnaire to university students with support worker experience. The results from the study indicate that support workers with no religious affiliation and those who are more advanced in their educational careers are more likely to have liberal attitudes towards the sexuality of adults with DDs. Analyses also indicated that while support workers were not biased against homosexuality among individuals with DDs, they considered anal sex to be the least acceptable form of sexual expression for this population. Implications of these findings are explored in terms of support worker training and education.
Access options
Buy single article
Instant access to the full article PDF.
USD 39.95
Price includes VAT (USA)
Tax calculation will be finalised during checkout.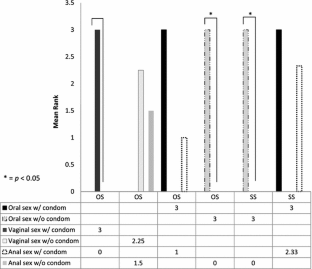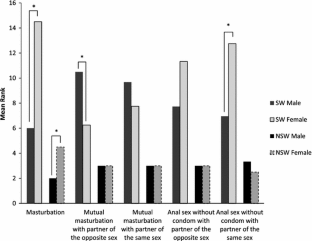 References
1.

Brown, R.D., Pirtle, T.: Beliefs of professional and family caregivers about the sexuality of individuals with intellectual disabilities: examining beliefs using a q-methodology approach. Sex. Educ 8, 59–75 (2008)

2.

Block, P.: Sexuality, fertility, and danger: Twentieth-century images of women with cognitive disabilities. Sex. Disabil. 18, 239–254 (2000)

3.

Kempton, W., Kahn, E.: Sexuality and people with intellectual disabilities: a historical perspective. Sex. Disabil. 9, 93–111 (1991)

4.

Hollomotz, A., The Speakup Committee: 'May we please have sex tonight?'-People with learning difficulties pursuing privacy in residential group settings. Br. J. Learn. Disabil. 37, 91–97 (2009)

5.

Lofgren-Martenson, L.: "May I?" About sexuality and love in the new generation with intellectual disabilities. Sex. Disabil. 22, 197–207 (2004)

6.

Bernet, D.J.: Sexuality and disability in the lives of women with intellectual disabilities. Sex. Disabil. 28, 1–13 (2010)

7.

Healy, E., McGuire, B.E., Evans, D.S., Carley, S.N.: Sexuality and personal relationships for people with an intellectual disability. Part i: service-user perspectives. J. Intellect. Disabil. Res. 53, 905–912 (2009)

8.

Szollos, A.A., McCabe, M.P.: The sexuality of people with mild intellectual disability: perceptions of clients and caregivers. Aust. N.Z. J. Devel. Disabil 20, 205–222 (1995)

9.

McCabe, M.P., Cummins, R.A.: Sexuality and quality of life among young people. Adolesc 33, 761 (1998)

10.

Konstantareas, M.M., Lunsky, Y.J.: Sociosexual knowledge, experience, attitudes, and interests of individuals with autistic disorder and developmental delay. J. Autism. Devel. Disord 27, 397–413 (1997)

11.

Siebelink, E.M., de Jong, M.D., Taal, E., Roelvink, L.: Sexuality and people with intellectual disabilities: assessment of knowledge, attitudes, experiences and needs. Ment. Retard. 44, 283–294 (2006)

12.

Hellemans, H., Colson, K., Verbraeken, C., Vermeiren, R., Deboutte, D.: Sexual behavior in high-functioning male adolescents and young adults with autism spectrum disorder. J. Autism. Devel. Disord 37, 260–269 (2007)

13.

McCabe, M.P.: Sexual knowledge, experience and feelings among people with disability. Sex. Disabil. 17, 157–170 (1999)

14.

Hellemans, H., Roeyers, H., Leplae, W., Dewaele, T., Deboutte, D.: Sexual behavior in male adolescents and young adults with autism spectrum disorder and borderline/mild mental retardation. Sex. Disabil. 28, 93–104 (2010)

15.

Galea, J., Butler, J., Iacono, T., Leighton, D.: The assessment of sexual knowledge in people with intellectual disability. J. Intellect. Devel. Disabil 29, 350–365 (2004)

16.

Isler, A., Tas, F., Beytut, D., Conk, Z.: Sexuality in adolescents with intellectual disabilities. Sex. Disabil. 27, 27–34 (2009)

17.

Garwood, M., McCabe, M.P.: Impact of sex education programs on sexual knowledge and feelings of men with a mild intellectual disability. Educ. Train. Ment. Retard. Devel. Disabil 35, 269–283 (2000)

18.

Swango-Wilson, A.: Perception of sex education for individuals with developmental and cognitive disability: a four cohort study. Sex. Disabil. 27, 223–228 (2009)

19.

Yacoub, E., Hall, I.: The sexual lives of men with mild learning disability: a qualitative study. Br. J. Learn. Disabil. 37, 5–11 (2009)

20.

Cheng, M.M., Udry, J.R.: Sexual experiences of adolescents with low cognitive abilities in the US. J. Devel. Phys. Disabil 17, 155–172 (2005)

21.

Servais, L.: Sexual health care in persons with intellectual disabilities. Ment. Retard. Devel. Disabil. Res. Rev 12, 48–56 (2006)

22.

Rurangirwa, J., Van Naarden Braun, K., Schendel, D., Yeargin-Allsopp, M.: Healthy behaviors and lifestyles in young adults with a history of developmental disabilities. Res. Devel. Disabil 27, 381–399 (2006)

23.

Mason, L., Cunningham, C.: An exploration of issues around menstruation for women with down syndrome and their carers. J. Appl. Res. Intellect. Disabil. 21, 257–267 (2008)

24.

O'Callaghan, A.C., Murphy, G.H.: Sexual relationships in adults with intellectual disabilities: understanding the law. J. Intellect. Disabil. Res. 51, 197–206 (2007)

25.

McCarthy, M., Phil, B.: The sexual support needs of people with learning disabilities: a profile of those referred for sex education. Sex. Disabil. 14, 265–279 (1996)

26.

Sullivan, P.M., Knutson, J.F.: Maltreatment and disabilities: a population-based epidemiological study. Child Abuse Negl. 24, 1257–1273 (2000)

27.

Mandell, D.S., Walrath, C.M., Manteuffel, B., Sgro, G., Pinto-Martin, J.A.: The prevalence and correlates of abuse among children with autism served in comprehensive community-based mental health settings. Child Abus. Negl.Int. J 29, 1359–1372 (2005)

28.

Cambridge, P., Beadle-Brown, J., Milne, A., Mansell, J., Whelton, B.: Patterns of risk in adult protection referrals for sexual abuse and people with intellectual disabilities. J. Appl. Res. Intellect. Disabil. 24, 118–132 (2011)

29.

Foster, K., Sandel, M.: Abuse of women with disabilities: toward an empowerment perspective. Sex. Disabil. 28, 177–186 (2010)

30.

Akbas, S., Turla, A., Karabekiroglu, K., Pazvantoglu, O., Keskin, T., Boke, O.: Characteristics of sexual abuse in a sample of turkish children with and without mental retardation, referred for legal appraisal of the psychological repercussions. Sex. Disabil. 27, 205–213 (2009)

31.

Rogers, P., Titterington, L., Davies, M.: Attributions of blame and credibility in a hypothetical child sexual abuse case: roles of victim disability, victim resistance and respondent gender. Int. J. Disabil. Devel. Educ 56, 205–228 (2009)

32.

Stavis, P.F.: Harmonizing the right to sexual expression and the right to protection from harm for persons with mental disability. Sex. Disabil. 9, 131–141 (1991)

33.

Spiecker, B., Steutel, J.: Sex between people with 'mental retardation': an ethical evaluation. J. Moral Educ 31, 155–169 (2002)

34.

Greenspan, S.: 'A sex police for adults with "mental retardation"? Comment on spiecker and steutel. J. Moral Educ 31, 171–179 (2002)

35.

Noonan, A., Gomez, M.T.: Who's missing? Awareness of lesbian, gay, bisexual and transgender people with intellectual disability. Sex. Disabil. (2010). doi:10.1007/s11195-010-9175-3

36.

Bowman, R.A., Scotti, J.R., Morris, T.L.: Sexual abuse prevention: a training program for developmental disabilities service providers. J. Child Sex. Abuse 19, 119–127 (2010)

37.

Swango-Wilson, A.: Meaningful sex education programs for individuals with intellectual/developmental disabilities. Sex. Disabil. (2010). doi:10.1007/s11195-010-9168-2

38.

Bambury, J., Wilton, K., Boyd, A.: Effects of two experimental education programs on the socio-sexual knowledge and attitudes of adults with mild intellectual disability. Educ. Train. Ment. Retard. Devel. Disabil 34, 207–211 (1999)

39.

Bedard, C., Zhang, H.L., Zucker, K.J.: Gender identity and sexual orientation in people with developmental disabilities. Sex. Disabil. 28, 165–175 (2010)

40.

Koller, R.: Sexuality and adolescents with autism. Sex. Disabil. 18, 125–135 (2000)

41.

McCabe, M.P., Schreck, A.: Before sex education: an evaluation of the sexual knowledge, experience, feelings and needs of people with mild intellectual disabilities. Austr. N. Z. J. Devel. Disabil 18, 75–82 (1992)

42.

Mehzabin, P., Stokes, M.A.: Self-assessed sexuality in young adults with high-functioning autism. Res. Autism Spectr. Disord 5, 614–621 (2011)

43.

Stokes, M.A., Kaur, A.: High-functioning autism and sexuality. Autism 9, 266–289 (2005)

44.

Isler, A., Beytut, D., Tas, F., Conk, Z.: A study on sexuality with the parents of adolescents with intellectual disability. Sex. Disabil. 27, 229–237 (2009)

45.

Tissot, C.: Establishing a sexual identity: case studies of learners with autism and learning disabilities. Autism 13, 551–566 (2009)

46.

Dukes, E., McGuire, B.E.: Enhancing capacity to make sexuality-related decisions in people with an intellectual disability. J. Intellect. Disabil. Res. 53, 727–734 (2009)

47.

McDermott, S., Martin, M., Weinrich, M., Kelly, M.: Program evaluation of a sex education curriculum for women with mental retardation. Res. Develop. Disabil 20, 93–106 (1999)

48.

Gougeon, N.A.: Sexuality education for students with intellectual disabilities, a critical pedagogical approach: outing the ignored curriculum. Sex. Educ 9, 277–291 (2009)

49.

Swango-Wilson, A.: Systems theory and the development of sexual identity for individuals with intellectual/developmental disability. Sex. Disabil. 28, 157–164 (2010)

50.

Lumley, V.A., Scotti, J.R.: Supporting the sexuality of adults with mental retardation: current status and future directions. J. Posit. Behav. Intervent 3, 109–119 (2001)

51.

Bazzo, G., Nota, L., Soresi, S., Ferrari, L., Minnes, P.: Attitudes of social service providers towards the sexuality of individuals with intellectual disability. J. Appl. Res. Intellect. Disabil. 20, 110–115 (2007)

52.

Murray, J.L., Minnes, P.M.: Staff attitudes towards the sexuality of persons with intellectual disability. Austr. N. Z. J. Devel. Disabil 19, 45–53 (1994)

53.

Yool, L., Langdon, P.E., Garner, K.: The attitudes of medium-secure unit staff toward the sexuality of adults with learning disabilities. Sex. Disabil. 21, 137–150 (2003)

54.

Cuskelly, M., Bryde, R.: Attitudes towards the sexuality of adults with intellectual disability: parents, support staff, and a community sample. J. Intellect. Devel. Disabil 29, 225–264 (2004)

55.

Evans, D.S., McGuire, B.E., Healy, E., Carley, S.N.: Sexuality and personal relationships for people with an intellectual disability. Part II: staff and family perspectives. J. Intellect. Disabil. Res. 53, 913–921 (2009)

56.

Parkes, N.: Sexual issues and people with a learning disability. Learn. Disabil. Pract 9, 32–37 (2006)

57.

Gilmore, L., Chambers, B.: Intellectual disability and sexuality: attitudes of disability support staff and leisure industry employees. J. Intellect. Devel. Disabil 35, 22–28 (2010)

58.

Wolfe, P.S.: The influence of personal values on issues of sexuality and disability. Sex. Disabil. 15, 69–90 (1997)

59.

Aunos, M., Feldman, M.A.: Attitudes towards sexuality, sterilization and parenting rights of persons with intellectual disabilities. J. Appl. Res. Intellect. Disabil. 15, 285–296 (2002)

60.

Swango-Wilson, A.: Caregiver perception of sexual behaviors of individuals with intellectual disabilities. Sex. Disabil. 26, 75–81 (2008)

61.

Wilson, N. J., Parmenter, T. R., Stancliffe, R. J., & Shuttleworth, R. P.: Conditional sexual: Men and teenage boys with moderate to profound intellectual disability. Sexuality and Disability (2011). doi:10.1007/s11195-011-9203-y

62.

Christian, L., Stinson, J., Dotson, L.A.: Staff values regarding the sexual expression of women with developmental disabilities. Sex. Disabil. 19, 283–291 (2001)

63.

Grieve, A., McLaren, S., William, L., Culling, E.: Staff attitudes towards the sexuality of people with learning disabilities: a comparison of different professional groups and residential facilities. Br. J. Learn. Disabil. 37, 76–84 (2009)

64.

Abbott, D., Howarth, J.: Still off-limits? Staff views on supporting gay, lesbian and bisexual people with intellectual disabilities to develop sexual and intimate relationships? J. Appl. Res. Intellect. Disabil. 20, 116–126 (2007)

65.

Lofgren-Martenson, L.: The invisibility of young homosexual women and men with intellectual disabilities. Sex. Disabil. 27, 21–25 (2009)

66.

Thompson, S.A., Bryson, M., de Castell, S.: Prospects for identity formation for lesbian, gay, or bisexual persons with developmental disabilities. Int. J. Disabil. Devel. Educ 48, 53–65 (2001)

67.

De Visseur, R.O., Smith, A.M., Richters, J., Rissel, C.E.: Associations between religiosity and sexuality in a representative sample of australian adults. Archives Sex. Behav 36, 33–46 (2007)

68.

Papaharitou, S., Nakopoulou, E., Moraitu, M., Tsimtsiou, Z., Konstantinidou, E., Hatzichristou, D.: Exploring sexual attitudes of students in health professions. J. Sex. Med 5, 1308–1316 (2008)

69.

McConkey, R., Ryan, D.: Experiences of staff in dealing with client sexuality in services for teenagers and adults with intellectual disability. J. Intellect. Disabil. Res. 45, 83–87 (2001)

70.

Scotti, J.R., Slack, B.S., Bowman, R.A., Morris, T.L.: College student attitudes concerning the sexuality of persons with mental retardation: development of the perceptions of sexuality scale. Sex. Disabil. 14, 249–263 (1996)

71.

Shrive, F.M., Stuart, H., Quan, H., Ghali, W.A.: Dealing with missing data in a multi-question depression scale: a comparison of imputation methods. BMC Med. Res. Methodol. (2006). doi:10.1186/1471-2288-6-57

72.

Van der Heijden, G.J., Donders, A.R., Stijnen, T., Moons, K.G.: Imputation of missing values is superior to complete case analysis and the missing-indicator method in multivariable diagnostic research: a clinical example. J. Clin. Epidemiol. 59, 1102–1109 (2006)
About this article
Cite this article
Saxe, A., Flanagan, T. Factors That Impact Support Workers' Perceptions of the Sexuality of Adults with Developmental Disabilities: A Quantitative Analysis. Sex Disabil 32, 45–63 (2014). https://doi.org/10.1007/s11195-013-9314-8
Keywords
Developmental disability

Sexuality

Support worker

Attitudes towards sexuality

Canada