Abstract
A method is reported for in-situ detection of the antibiotic tetracycline (TC). It is based on a combination of extraction of TC by magnetic molecularly imprinted polymers nanoparticles (MMIPs NPs) and detection by surface plasmon resonance (SPR). The TC-captured MMIPs NPs were flowed over the surface of the SPR chip that was modified with mercaptoethylamine. The SPR signal undergoes a strong increase through the use of MMIPs NPs. It increases linearly in the 5.0–100 pg·mL−1 TC concentration range, and the detection limit is as low as 1.0 pg·mL−1 (at S/N = 3). This method shows selectivity to TC compared with structurally analogues. In order to demonstrate the power of the method, it was applied to the analysis of milk spiked with TC. These results were validated by comparing them to those of an enzyme-linked immunoassay. The average recovery is in the range of 95.7–104.6%.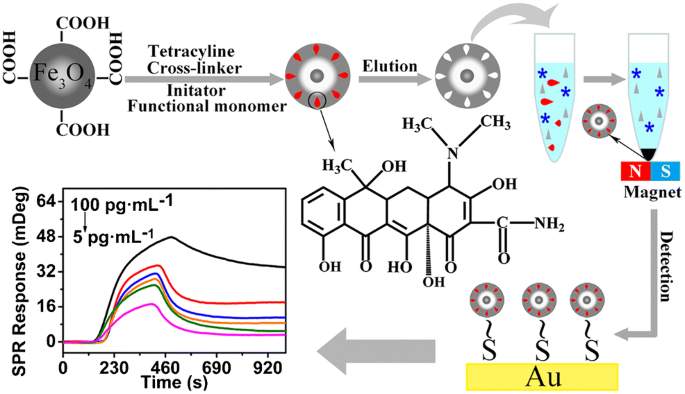 This is a preview of subscription content, log in to check access.
Access options
Buy single article
Instant access to the full article PDF.
US$ 39.95
Price includes VAT for USA
Subscribe to journal
Immediate online access to all issues from 2019. Subscription will auto renew annually.
US$ 199
This is the net price. Taxes to be calculated in checkout.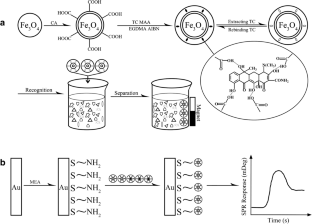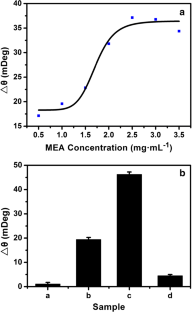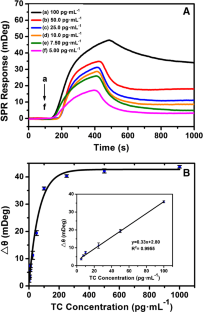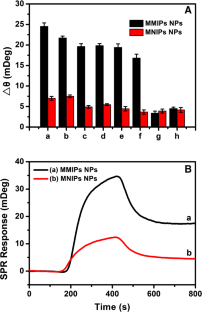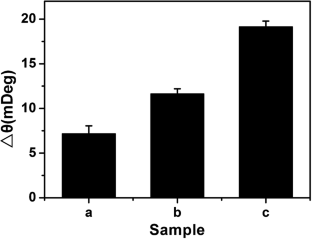 Acknowledgements
This work was financially supported by the National Natural Science Foundation of China (No.31671931; 31601551) and "1515" talent cultivation plan of Hunan Agricultural University.
Ethics declarations
The author(s) declare that they have no competing interests. This article does not contain any studies with human oranimal subjects. Informed consent was obtained from all individual participants include in the study.
Additional information
Publisher's note
Springer Nature remains neutral with regard to jurisdictional claims in published maps and institutional affiliations.
Electronic supplementary material
About this article
Cite this article
Gao, W., Li, P., Qin, S. et al. A highly sensitive tetracycline sensor based on a combination of magnetic molecularly imprinted polymer nanoparticles and surface plasmon resonance detection. Microchim Acta 186, 637 (2019). https://doi.org/10.1007/s00604-019-3718-9
Received:

Accepted:

Published:
Keywords
Surface plasmon resonance

Magnetic molecularly imprinted polymers nanoparticles

Tetracycline

Assay

Specific recognition