Introduction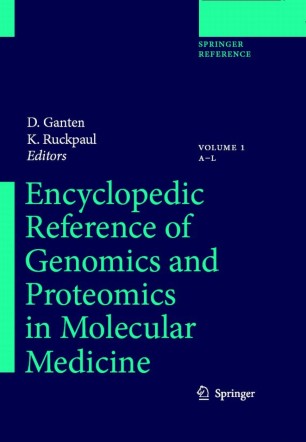 This is the most authoritative and wide-ranging reference yet assembled on Functional Genomics (the systematic analysis and identification of genes and their function) and Proteomics (the study of the complex structures and functions of proteins) in the rapidly expanding field of Molecular Medicine.
The two-volume reference work offers a comprehensive overview of the terms, topics and issues in both molecular biology and molecular medicine, with particular emphasis placed on the molecular causes of diseases. It provides up-to-the minute information about developments in the field, including pharmacogenetics and pharmacoproteomics, gene regulation and gene therapy.
Presented in an A-Z format, the reference includes more than 2000 entries contributed by worldwide experts in genomics and proteomics. The entries comprise in-depth essays – written in concise, lucid language and illustrated with full-color figures – as well as extensively cross-referenced keyword entries.
The Encyclopedic Reference of Genomics and Proteomics in Molecular Medicine is an invaluable tool for clinical scientists in academia and industry, and all who need fast and user-friendly access to key information in this dynamically developing field.
Bibliographic information
DOI

https://doi.org/10.1007/3-540-29623-9

Copyright Information

Springer-Verlag

2006

Publisher Name

Springer, Berlin, Heidelberg

Print ISBN

978-3-540-30954-3

Number Of Entries

4076