Abstract
Our calculation and measurement have been made for a system consisted the Pu-Be source, the gaseous detector and moderators. As result we have got a satisfactory agreement between calculation and experiment data and have approved using the PhiTs system for this purpose. Our experimental setup does not let us make a conclusion about the source spectrum. A dependency of the particle number absorbed in polyethylene with boron from boron concentration was analyzed.
Access options
Buy single article
Instant access to the full article PDF.
US$ 39.95
Tax calculation will be finalised during checkout.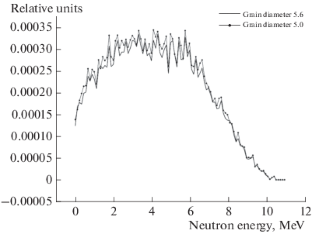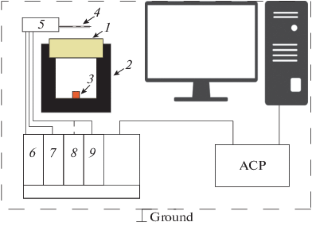 Notes
1.

Didenko G.P., Il'in D.S., private communication.
REFERENCES
1

Jun, I., Mitrofanov, I., Litvak, M.L., et al., J. Geophys. Res.: Planets, 2013, vol. 118, no. 11, p. 2400.

2

Shvetsov, V.N., Dubasov, P.V., Golovin, D.V., et al., Nucl. Instrum. Methods Phys. Res.,Sect. A, 2017, vol. 861, p. 1.

3

Ershov K.V., Preprint of Petersburg Nucl. Phys. Inst., Natl. Res. Centre "Kurchatov Institute," St. Petersburg, 2018, no. 3032.

4

Sato, T., Iwamoto, Y., Hashimoto, S., et al., J. Nucl. Sci. Technol., 2018, vol. 55.

5

Zasadych, Yu.V. and Prokudin, P.P., Prib. Tekh. Eksp., 1980, vol. 5, p. 245.
ACKNOWLEDGMENTS
The authors are grateful for the assistance in working with code system PhiTs Dr. Onegin M.S. and Dr. Furuta T.
About this article
Cite this article
Axelrod, L.A., Belov, S.E., Didenko, G.P. et al. Comparison of Neutron Fluxes Measured by 3He-Gaseous Proportional Detectors and Calculated with the PhiTs Package. Bull. Russ. Acad. Sci. Phys. 84, 902–905 (2020). https://doi.org/10.3103/S1062873820080055
Received:

Revised:

Accepted:

Published:

Issue Date: