Abstract
Seeds from fruits such as Citrullus (C.) lanatus (watermelon) and Limonia (L.) acidissima (wood apple) are not commonly utilized but could be suitable in numerous food formulations. It was shown that the protein content of defatted seed flours was 71.38 and 49.51 % and that these contained considerable amounts of minerals such as Na, Mn, Mg, K, Cu, Fe and Zn. The defatted L. acidissima seed flour was superior to C. lanatus in essential amino acids. The flours obtained from both seeds were also evaluated for functional properties and characterized by X-ray diffraction, differential scanning calorimeter and scanning electron microscope (SEM). Amorphous nature was observed in defatted C. lanatus and L. acidissima flours due to the low percentage of degree of crystallinity. Spherical morphologies were observed through SEM. The exothermic peak was recorded in defatted C. lanatus and L. acidissima flour.
Access options
Buy single article
Instant access to the full article PDF.
US$ 39.95
Tax calculation will be finalised during checkout.
Subscribe to journal
Immediate online access to all issues from 2019. Subscription will auto renew annually.
US$ 79
Tax calculation will be finalised during checkout.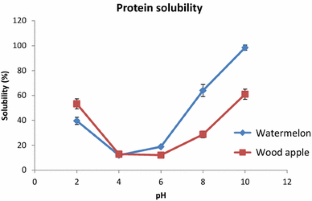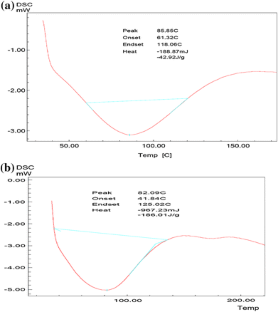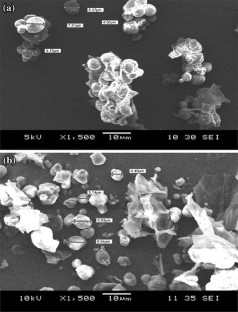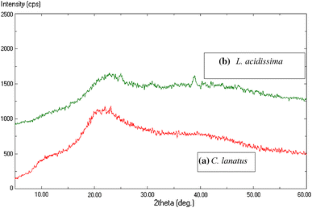 References
1.

M.S. Teotia, P. Ramakrishna, Chemistry and technology of melon seeds. J. Food Sci. Technol. 21, 332–340 (1984)

2.

I.N.D. Godawa, M. Jalali, Studies on juice making from watermelon fruits. Indian Food Pack. 49(3), 33–41 (1995)

3.

A.G. Waghmare, S.S. Arya, Use of fruit by-products in the preparation of hypoglycemic thepla: indian unleavened vegetable flat bread. J. Food Process. Preserv. 38(3), 1198–1206 (2014)

4.

J. Morton, Wood apple, in Fruits of Warm. (Florida Flare Books, 1987), pp 190–191

5.

Y. Saima, A.K. Das, K.K. Sarkar, A.K. Sen, P. Sur, An antitumor pectic polysaccharide from Feronia limonia. Int. J. Biol. Macromol. 27(5), 333–335 (2000)

6.

M.M. Rahman, A.I. Gray, Antimicrobial constituents from the stem bark of Feronia limonia. Phytochemistry 59(1), 73–77 (2002)

7.

S.M. Ahamed, S.K. Swamy, K.N. Jayaverra, J.V. Rao, S. Kumar, Anti inflammatory, antipyretic and analgesic activity of methanolic extract of Feronia limonia. Pharmacology 3, 852–857 (2008)

8.

D.K. Patel, R. Kumar, D. Laloo, S. Hemalatha, Diabetes mellitus: an overview on its pharmacological aspects and reported medicinal plants having ant diabetic activity. Asian Pac. J. Trop. Biomed. 2(5), 411–420 (2012)

9.

R. Vidhya, A. Narain, Formulation and evaluation of preserved products utilizing under exploited fruit, wood apple (Limonia acidissima). Am. Eurasian J. Agric. Environ. Sci. 10(1), 112–118 (2011)

10.

S. Sonawane, S.S. Arya, Antioxidant activity of jambhul, wood apple, ambadi and ambat chukka: an indigenous lesser known fruits and vegetables of India. Adv. Food Sci. Technol. 5(03), 270–275 (2013)

11.

S.K. Sonawane, S.S. Arya, Effect of drying and storage on bioactive components of jambhul and wood apple. J. Food Sci. Technol. 52(5), 2833–2841 (2015)

12.

AOAC, Official methods of analysis of Association of Official Analytical Chemists (AOAC) International 16th edn. (AOAC, Washington, DC, 1995)

13.

A. Gratzfeld-Huesgen, Sensitive and reliable amino acid analysis in protein hydrolysates using the Agilent 1100 series HPLC. Technical Note. Agilent Technologies. Publication number 5968–5658 (1998). Available from: http://www.agilent.com/chem

14.

M.I. Akpata, P.I. Akubor, Chemical composition and selected functional properties of sweet orange (Citrus sinensis) seed flour. Plant Food Hum. Nutr. 54, 353–362 (1999)

15.

O.J. Olayemi, A.R. Oyi, T.S. Allagh, Comparative evaluation of maize, rice and wheat starch powder as pharmaceutical excipients. Niger. J. Pharm. Sci. 7(1), 131–138 (2008)

16.

H.W. Leach, L.D. McCowen, T.J. Schoch, Structure of the starch granules. I. Swelling and solubility patterns of various starches. Cereal Chem. 36, 534–544 (1959)

17.

H.N. Liang, C.H. Tang, pH-dependent emulsifying properties of pea [Pisum sativum (L.)] proteins. Food Hydrocoll. 33, 309–319 (2013)

18.

A. Jyothi, P. Kaul, Nutritional potential, bioaccessibility of minerals and functionality of watermelon (Citrullus vulgaris) seeds. LWT 44(8), 1821–1826 (2011)

19.

B.L. Penuel, E.M. Khan, M.O. Maitera, Properties of proximate composition and elemental analysis of Citrullus vulgaris (Guna) seed. Bull. Environ. Pharmocol. Life Sci. 2(2), 39–46 (2013)

20.

S.A. Joshi, Nutrition and Dietetics, 2nd edn. (Tata McGraw-Hill Publishing Company Ltd, New Delhi, 2007)

21.

D.H. Feyssa, J.T. Njoka, Z. Asfaw, M.M. Nyangito, Wild edible fruits of importance for human nutrition in semi-arid parts of East Shewa Zone, Ethiopia: associated indigenous knowledge and implications to food security. Pak. J. Nutr. 10, 40–50 (2011)

22.

F.S. El-safy, R.H. Salem, M.E.A. El-ghany, Chemical and nutritional evaluation of different seed flours as novel sources of protein. World J. Dairy Food Sci. 7(1), 59–65 (2012)

23.

C.S. Lin, J.F. Zayas, Functionality of defatted corn germ proteins in a model system: fat binding and water retention. J. Food Sci. 52, 1308–1311 (1987)

24.

S.K. Shate, D.K. Salunkhe, Functional properties of the Great Northern bean (Phaseolus vulgaris L.) proteins: emulsion, foaming, viscosity and gelation properties. J. Food Sci. 46, 71–74 (1981)

25.

M.S. Butt, R. Batool, Nutritional and functional properties of some promising legumes protein isolates. Pak. J Nutr. 9(4), 373–379 (2010)

26.

L. Kanig-Joseph, L. Leon, A.L. Herbert, The Theory and Practice of Industrial Pharmacy, 3rd edn. (Lea & Febiger, Philadelphia, 1986)

27.

F.C.K. Ocloo, D. Bansa, R. Boatin, T. Adom, W.S. Agbemavor, P.O.B. Lg, Physico-chemical, functional and pasting characteristics of flour produced from Jackfruits (Artocarpus heterophyllus) seeds. Agric. Biol. J. N. Am. 1(5), 903–908 (2010)

28.

J.E. Rickard, J.M.V. Blanshard, M. Asaoka, Effects of cultivar and growth season on the gelatinization properties of cassava (Manihot esculenta) starch. J. Sci. Food Agric. 59, 53–58 (1992)

29.

J.E. Kinsella, S. Damodaran, B. German, Physicochemical and functional properties of oilseed protein with emphasis on protein, in New Protein Food Seed Storage Protein, vol. 5, ed. by A.M. Altschual, H.L. Wilcke (Academic Press, Orlando, 1985), p. 107

30.

K.A. Athmaselvi, C. Kumar, M. Balsubramanian, I. Roy, Thermal, structural, and physical properties of freeze dried tropical fruit powder. J. Food Process. 2014, 1–28 (2014)

31.

C. Zhang, X. Liu, H. Qiang, K. Li, J. Wang, D. Chen, Y. Zhuang, Inhibitory effects of rosa roxburghii tratt juice on in vitro oxidative modification of low density lipoprotein and on the macrophage growth and cellular cholesteryl ester accumulation induced by oxidized low density lipoprotein. Clin. Chim. Acta 313(1), 37–43 (2001)

32.

T. Theivasanthi, M. Alagar, An insight analysis of nano sized powder of jackfruit seed. Nano Biomed. Eng. 3(3), 163–168 (2011)

33.

U. Dharmaraj, P. Parameswara, R. Somashekar, N.G. Malleshi, Effect of processing on the microstructure of finger millet by X-ray diffraction and scanning electron microscopy. J. Food Sci. Technol. 51(3), 494–502 (2014)

34.

N. Sharon, H. Lis, Lectins with a sweet tooth: functions in cell recognition. Essays Biochem. 30, 59–75 (1995)
Acknowledgments
This work was supported by University Grant Commission (UGC), Government of India. Authors would like to thank RB-CFBP Lab, SNDT women university, Santracruz, Mumbai and Department of Biochemistry and Cell biology, Sankara Nethralaya, Chennai for providing the facility of mineral and amino acid analysis.
About this article
Cite this article
Sonawane, S.K., Bagul, M.B., LeBlanc, J.G. et al. Nutritional, functional, thermal and structural characteristics of Citrullus lanatus and Limonia acidissima seed flours. Food Measure 10, 72–79 (2016). https://doi.org/10.1007/s11694-015-9278-8
Received:

Accepted:

Published:

Issue Date:
Keywords
Citrullus lanatus
Limonia acidissima

Functional property

SEM

XRD