Abstract
The diversity and characteristics of species within Inocybe section Inocybe Singer were investigated in Finland. As a result, 11 species are described here as new: Inocybe acutoides, I. amicta, I. boreocarelica, I. bufonia, I. ericetorum, I. kittilensis, I. lapponica, I. paludicola, I. porcorum, I. pseudoteraturgus, and I. silvae-herbaceae. Detailed macroscopic and microscopic descriptions, habitat information, and ITS sequence data are included. The new species are compared with each other and with similar species within the section, and a key is provided for the European boreal species. The types of Inocybe acuta, I. alpigenes, I. borealis, I. cicatricata, I. giacomi, I. heterochrominea, I. hinnulea, I. johannae, I. proximella, I. purpureobadia, I. putilla, I. striaepes, I. taxocystis, I. teraturgus, I. tetragonospora, and I. umbrinodisca are treated. The often poorly understood Inocybe acuta, I. borealis, I. giacomi, and I. proximella, as well as the recently described I. purpureobadia, are characterised on the basis of our own material. Inocybe borealis, I. giacomi, and I. purpureobadia are reported from the boreal zone for the first time. Inocybe borealis appears to be a remarkably variable species. Inocybe striata and I. umbrinodisca are reduced to synonyms of I. proximella, I. heterochrominea is reduced to a synonym of I. borealis, and I. tetragonospora to a synonym of I. alpigenes. In addition, Inocybe hinnulea and I. striaepes are reduced to synonyms of I. giacomi, and the previously supposed synonymy of I. johannae with I. giacomi is supported by ITS analysis.
Access options
Buy single article
Instant access to the full article PDF.
USD 39.95
Price includes VAT (USA)
Tax calculation will be finalised during checkout.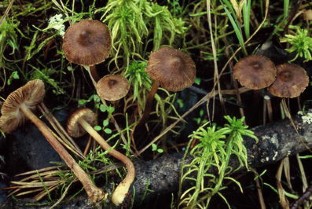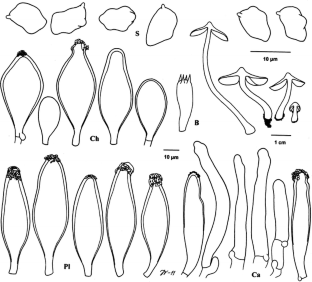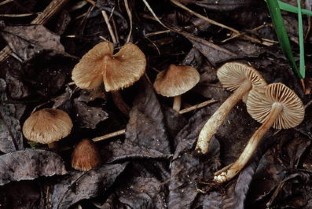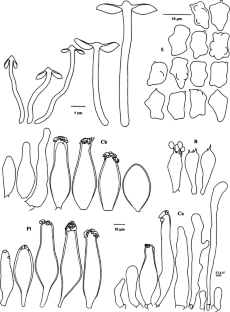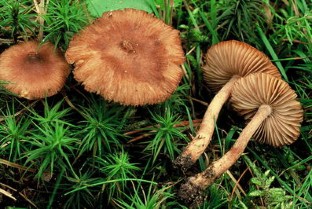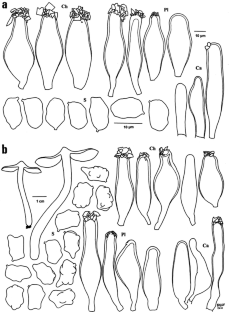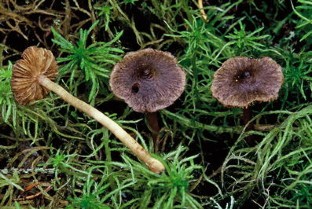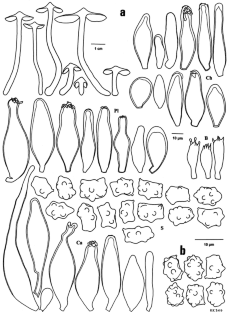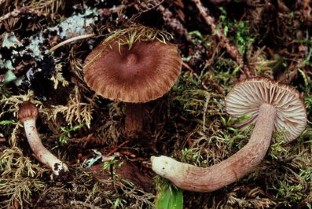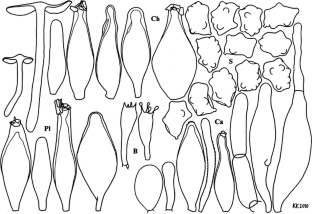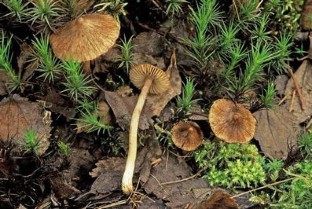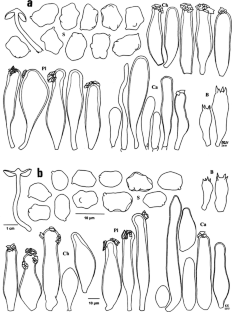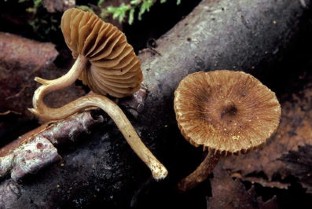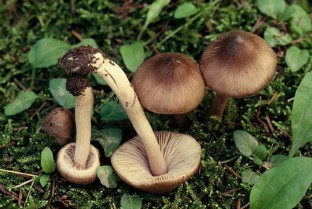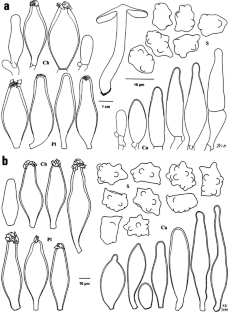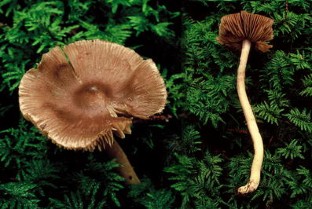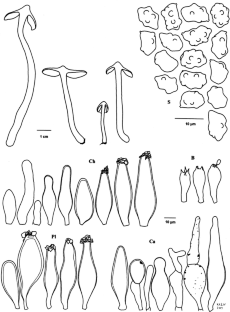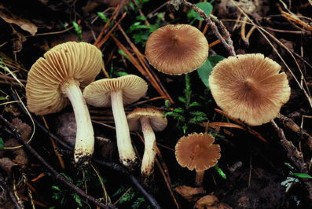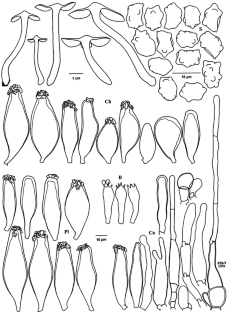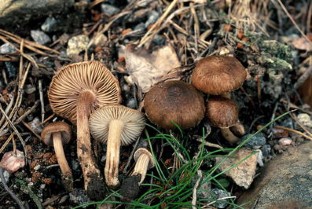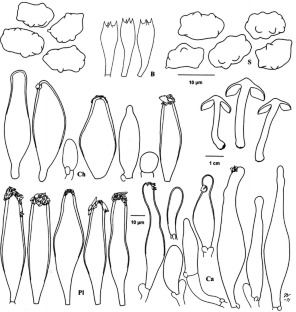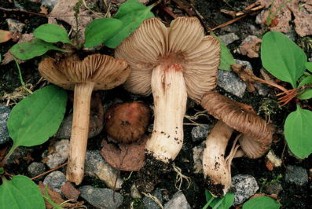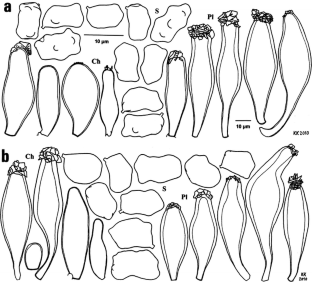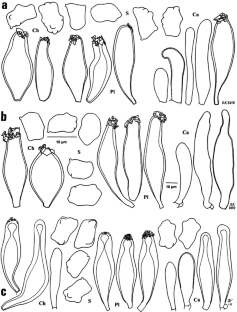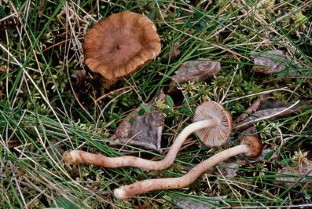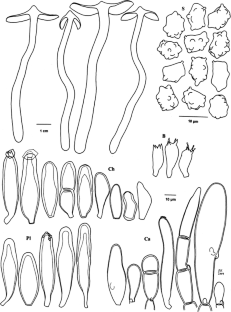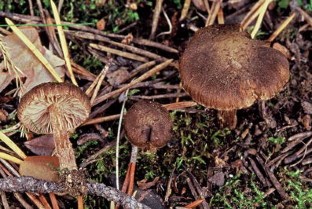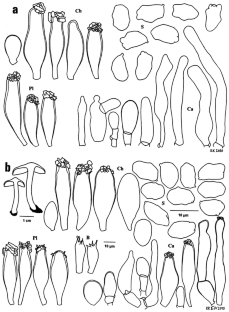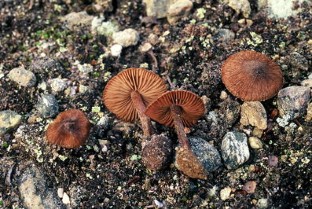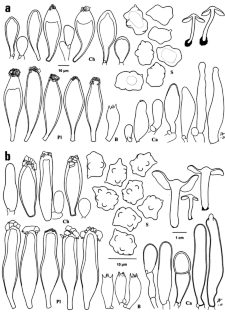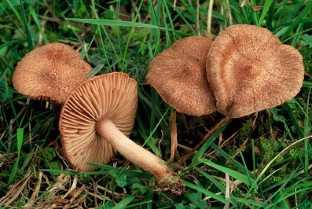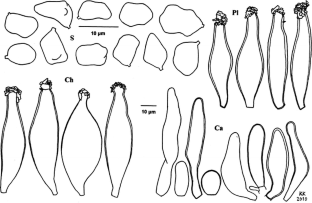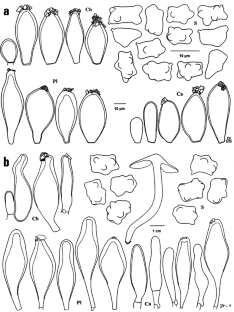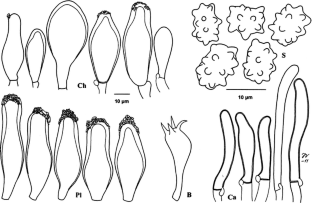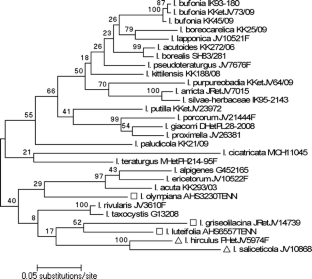 References
Bizio E, Marchetti M (1998) Le Inocybe dell`Abate Bresadola (attraverso gli autori successive e revision di material d´erbario), seconda parte. Boll Gruppo Micol G Bresadola Nuova Serie 41(67–90):135–144

Bizio E, Rossi C (2002) Descrizione di Quattro Inocybe del saliceto nano rinvenute in Val di Sole. Pagini Micol 17(Suppl 1):25–44

Bon M (1976) Novitates. Doc Mycol 6:41–46

Bon M (1979) Inocybes rares, critiques ou nouveaux dans le Nord de la France. Sydowia Beih 8:76–97

Breitenbach J, Kränzlin F (2000) Pilze der Schweiz, Band 5, Blätterpilze 3. Teil, Cortinariaceae. Mykologia, Luzern

Bresadola G (1927–33) Iconographia Mycologica. Milano

Buyck B, Eyssartier G (1999) Two new species of Inocybe (Cortinariaceae) from African woodland. Kew Bull 54:675–681

Cailleux A (1981) Code des couleurs des sols. Boubée

Cubeta MA, Echandi E, Albernethy T, Vilgalys R (1991) Characterization of anastomosis groups of binucleate Rhizoctonia species using restriction analysis of an amplified ribosomal RNA gene. Phytopathology 81:1395–1400

Esteve-Raventós F (1987) Contribution to the knowledge of the Spanish species of Inocybe. I ) Some species with nodulose spores. Doc Mycol 17:15–26

Esteve-Raventós F, Caballero Moreno A (2009) Especies nuevas e interesantes del género Inocybe (Inocybaceae, Basidiomycetes) en la Comunidad de La Rioja (España Peninsular). Taxones con esporas nodulosas (I). Fungi Non Delin 47:1–128

Favre J (1955) Les champignons supérieurs de la zone alpine du Parc National Suisse. Ergeb Wiss Unters schweiz Natl 33:1–212

Ferrari E (2006) Inocybe alpine e subalpine. Il genere Inocybe (Fr.) nel nord Italia e paesi limitrofi. Fungi Non Delin 34–36:1–457

Gardes M, Bruns TD (1993) ITS primers with enhanced specificity for basidiomycetes – application to the identification of mycorrhizae and rusts. Mol Ekol 2:113–118

Gminder A (2010) Die Grosspilze Baden-Württembergs, Band 5: Ständerpilze: Blätterpilze III. Ulmer, Stuttgart

Grund DW, Stuntz DE (1983) Nova Scotian Inocybes, VII. Mycol 75:257–270

Heim R (1931) Le Genre Inocybe, Encyclopedie Mycologique 1. Paris

Horak E (1979) Astrosporina (Agaricales) in Indomalaya and Australasia. Pers 10:157–205

Horak E (1987) Astrosporina in the alpine zone of the Swiss National Park (SNP) and adjacent regions. In: Arctic and alpine mycology II: Proceedings of the Second International Symposium of Arctic and Alpine Mycology. New York, pp. 205–234

Jacobsson S (2008) Inocybe (Fr.) Fr. In: Knudsen H, Vesterholt J (eds) Funga Nordica, Agaricoid, boletoid and cyphelloid genera. Nordsvamp, Copenhagen, pp 868–906

Jacobsson S, Vauras J (1989) Inocybe rivularis, a new boreal agaric. Windahlia 18:15–24

Kauffman CH (1924) Inocybe. N Am Flora 10:227–260

Knudsen H, Vesterholt J (eds) (2008) Funga Nordica, Agaricoid, boletoid and cyphelloid genera. Nordsvamp, Copenhagen

Kobayashi T (2002) The taxonomic studies of the genus Inocybe. Nova Hedwig Beih 124:1–246

Kühner R (1988) Diagnoses de quelques nouveaux Inocybes récoltés en zone alpine de la Vanoise (Alpes françaises). Doc Mycol 19:1–27

Kühner R, Boursier J (1932) Notes sur le genre Inocybe, 1) Les inocybes goniosporés (suite). Bull Soc Mycol Fr 48:118–161

Kühner R, Romagnesi H (1953) Flore analytique des champignons supérieurs (Agarics, bolets, chantarelles). Paris

Küppers H (1981) DuMont's Farben-Atlas, 2nd edn. DuMont, Köln

Küppers H (1999) DuMont's Farbenatlas, 7th edn. DuMont Buchverlag, Köln

Lange J (1917) Studies in the Agarics of Denmark, Part III, Pluteus, Collybia, Inocybe. Dan Bot Ark Bd.2 No.7: 1–47

Lange M (1957) Macromycetes, Part III, I. Greenland Agaricales (pars) macromycetes caeteri, II. Ecological and plant geographical studies. Medd Grønl 148:1–125

Larsson E, Ryberg M, Moreau P-A, Delcuse Mathiesen Å, Jacobsson S (2009) Taxonomy and evolutionary relationships within species of section Rimosae (Inocybe) based on ITS, LSU and mtSSU sequence data. Persoonia 23:86–98

Matheny PB (2005) Improving phylogenetic inference of mushrooms with RPB1 and RPB2 nucleotide sequences (Inocybe; Agaricales). Mol Phylogenet Evol 35:1–20

Matheny PB, Kropp BR (2001) A revision of the Inocybe lanuginosa group and allied species in North America. Sydowia 53:93–139

Matheny PB, Moreau P-A (2009) A rare and unusual lignicolous species of Inocybe (Agaricales) from eastern North America. Brittonia 61:163–171

Matheny PB, Aime MC, Henkel TW (2003) New species of Inocybe from Dicymbe forests of Guyana. Mycol Res 107:495–505

McNeill J, Barrie FR, Burdet HM, Demoulin V, Hawksworth DL, Marhold K, Nicolson DH, Prado J, Silva PC, Skog JE, Wiersema JH, Turland NJ (2006) International code of botanical nomenclature (Vienna Code). Gantner, Ruggell

Miller OK Jr (1987) Higher fungi in tundra and subalpine tundra from the Yukon territory and Alaska. In: Arctic and alpine mycology II: Proceedings of the Second International Symposium of Arctic and Alpine Mycology. New York, pp. 287–297

Moser M (1978) Die Röhrlinge and Blätterpilze (Polyporales, Boletales, Agaricales, Russulales), 4. Auflage. Gustav Fischer, Stuttgart

Moser M (1992) On two interesting species of Inocybe from Sweden. Persoonia 14:571–576

Peck C (1884) Report of the Botanist. Annu Rep N Y State Mus Nat Hist 38:77–138

Peck C (1906) Report of the state botanist. N Y State Mus Bull 105:1–106

Rehner SA, Samuels GJ (1995) Molecular Systematics of the Hypocreales: a teleomorph gene phylogeny and the status of their anamorph. Can J Bot 73(Suppl 1):816–823

Rödel T, Vesper A (2009) Inocybe boltonii HEIM und Inocybe giacomi FAVRE ex BON−zwei seltene, oft verkannte höckerigsporige Risspilze. Boletus 31:111–125

Romagnesi H (1989) Quelques synonymies méconnues. Bull Soc Mycol Fr 105:253–257

Ryberg M, Larsson E, Jacobsson S (2010) An evolutionary perspective on morphological and ecological characters in the mushroom forming family Inocybaceae (Agaricomycotina, Fungi). Mol Phylogenet Evol 55:431–442

Singer R (1962) Monographs of South American Basidiomycetes, especially those of the east slope of the Andes and Brazil. 4. Inocybe in the Amazone region, with a supplement to part 1 (Pluteus in South America). Sydowia 15:112–132

Singer R, Araujo I, Ivory MH (1983) The ectotrophically mycorrhizal fungi of the neotropical lowlands, especially Central Amazonia. Beih Nova Hedwig 77:1–339

Sjörs H (2004) Regionality. In: Jonsell B (ed) Flora Nordica, General Volume. The Royal Swedish Academy of Sciences, Stockholm, pp 87–100

Stangl J (1976) Die eckigsporigen Risspilze (2). Z Pilzkd 42:15–32

Stangl J, Enderle M (1983) Bestimmungsschlüssel für europäische eckigsporige Risspilze. Z Mykol 49:111–136

Tamura K, Petersen D, Petersen N, Stecher G, Nei M, Kumar S (2011) MEGA5: Molecular Evolutionary Genetics Analysis using Maximum Likelihood, Evolutionary Distance, and Maximum Parsimony Methods. Mol Biol Evol (In Press)

White TJ, Bruns T, Lee S, Taylor J (1990) Amplification and direct sequencing of fungal ribosomal RNA genes for phylogenetics. In: Innis MA, Gelfand DH, Sninsky JJ, White TJ (eds) PCR protocols: a guide to methods and applications. Academic, San Diego, pp 315–322
Acknowledgments
We gratefully acknowledge Ilkka Kytövuori, Enrico Bizio, Stig Jacobsson, and Fernando Esteve-Raventós for contributing specimens for our study. Thanks are extended to Esteri Ohenoja (OULU), and the curators of the herbaria AH, C, G, GB, H, IB, K, MICH, PC, WTU, and ZT for sending loans. Johann Stangl† contributed many identifications of Finnish Inocybe specimens of TUR, TUR-A, OULU, H, and KUO. Seppo Huhtinen is acknowledged for important practical help, Ruth Newell for information about the type of I. heterochrominea in ACAD, Karen Hansen and Emanuele Campo for information about the type of I. putilla, and P. Brandon Matheny and an anonymous reviewer for their comments.
Electronic supplementary material
Below is the link to the electronic supplementary material.
About this article
Cite this article
Kokkonen, K., Vauras, J. Eleven new boreal species of Inocybe with nodulose spores. Mycol Progress 11, 299–341 (2012). https://doi.org/10.1007/s11557-011-0783-9
Received:

Revised:

Accepted:

Published:

Issue Date:
Keywords
Agaricales

Finland

Inocybe

ITS

Taxonomy