Abstract
An updated systematic review of randomized controlled trials examining cannabinoids in the treatment of chronic non-cancer pain was conducted according to PRISMA guidelines for systematic reviews reporting on health care outcomes. Eleven trials published since our last review met inclusion criteria. The quality of the trials was excellent. Seven of the trials demonstrated a significant analgesic effect. Several trials also demonstrated improvement in secondary outcomes (e.g., sleep, muscle stiffness and spasticity). Adverse effects most frequently reported such as fatigue and dizziness were mild to moderate in severity and generally well tolerated. This review adds further support that currently available cannabinoids are safe, modestly effective analgesics that provide a reasonable therapeutic option in the management of chronic non-cancer pain.
Access options
Buy single article
Instant access to the full article PDF.
US$ 39.95
Tax calculation will be finalised during checkout.
Subscribe to journal
Immediate online access to all issues from 2019. Subscription will auto renew annually.
US$ 79
Tax calculation will be finalised during checkout.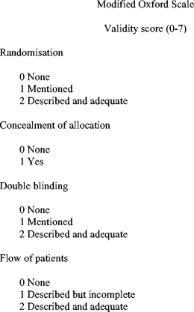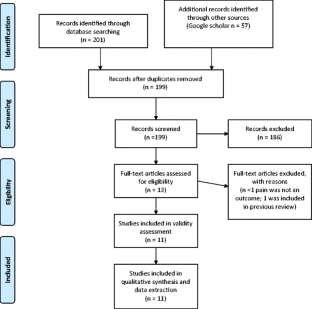 References
Blyth FM, March LM, Brnabic AJ, Jorm LR, Williamson M, Cousins MJ (2001) Chronic pain in Australia: a prevalence study. Pain 89:127–134

Breivik H, Collett B, Ventafridda V, Cohen R, Gallacher D (2006) Survey of chronic pain in Europe: prevalence, impact on daily life and treatment. Eur J Pain 10:287–333

Corey-Bloom J, Wolfson T, Gamst A, Jin S, Marcotte TD, Bentley BA, Gouaux B (2012) Smoked cannabis for spasticity in multiple sclerosis: a randomized, placebo-controlled trial. CMAJ 184:1143–1150

Cravatt BF, Demarest K, Patricelli PM, Bracey MH, Giang DK, Martin BR, Lichtman AH (2001) Supersensitivity to anandamide and enhanced endogenous cannabinoid signaling in mice lacking fatty acide amide hydrolase. Proc Natl Acad Sci 98:9371–9376

Finnerup NB, Sindrup SH, Jensen TS (2010) The evidence for pharmacological treatment of neuropathic pain. Pain 150:573–581

Huggins JP, Smart TS, Langman S, Taylor L, Young T (2012) An efficient randomised, placebo-controlled clinical trial with the irreversible fatty acid amide hydrolase-1 inhibitor PF-04457845, which modulates endocannabinoids but fails to induce effective analgesia in patients with pain due to osteoarthritis of the knee. Pain 153:1837–1846

Kahan M, Srivastava A, Spithoff S, Bromley L (2014) Prescribing smoked cannabis for chronic noncancer pain: preliminary recommendations. Can Fam Physician 60:1083–1090

Langford RM, Mares J, Novotna A, Vachova M, Novakova I, Notcutt W, Ratcliffe S (2013) A double-blind, randomised, placebo-controlled, parallel-group study of THC? CBD oralmucosal spray in combination with the existing treatment regimen, in the relief of central neuropathic pain in patients with multiple sclerosis. J Neurol 260:984–997

Liberati A, Altman DG, Tetzlaff J, Mulrow C, Gotzsche PC, Ionnidis JPA, CLarke M, Devereaux PJ, Kleijnen J, Moher D (2009) The PRISMA statement for reporting systematic reviews and meta-analysis of studies that evaluate health care interventions: explanation and elaboration. Ann Int Med 15:W-65–W-94

Lynch ME (2008) The pharmacotherapy of chronic pain. Rheum Dis Clin N Am 34:369–385

Lynch ME (2011) The need for a Canadian pain strategy. Pain Res Manag 16:77–80

Lynch ME, Campbell F (2011) Cannabinoids for treatment of chronic non-cancer pain; a systematic review of randomized controlled trials. Br J Clin Pharmacol 72:735–744

Lynch ME, Cesar-Rittenberg P, Hohmann AG (2014) A double-blind, placebo-controlled, corssover pilot trial with extension using oral mucosal cannabinoid extract for treatment of chemotherapy-induced neuropathic pain. J Pain Symptom Manag 47:166–17323742737

Moulin D, Clark AJ, Speechly M, Morley-Forster P (2002) Chronic pain in Canada, prevalence, treatment, impact and the role of opioid analgesia. Pain Res Manag 7:179–184

Pertwee RG (2012) Targeting the endocannabinoid system with cannabinoid receptor agonists: pharmacological strategies and therapeutic possibilities. Philos Trans R Soc Lond B Biol Sci 367:3353–3363

Pini LA, Guerzoni S, Cainazzo MM, Ferrari A, Sarchielli P, Tiraferri I, Ciccarese M, Zappaterra M (2012) Nabilone for the treatment of medication overuse headache: results of a preliminary double-blind, active-controlled, randomized trial. J Headache Pain 13:677–684

Schuelert N, Johnson MP, Oskins JL, Jassal K, Chambers MG, McDougall JJ (2011) Local application of the endocannabinoid hydrolysis inhibotor URB597 reduces nociception in spontaneous and chemically induced models of osteoarthritis. Pain 152:975–981

Serpell M, Ratcliffe S, Hovorka J, Schofield M, Taylor L, Lauder H, Ehler E (2014) A double-blind, randomized, placebo-controlled, parallel group study of THC/CBD spray in peripheral neuropathic pain treatment. Eur J Pain 18:999–1012

Skaper SD, DiMarzo V (2012) Endocannabinoids in nervous system health and disease: the big picture in a nutshell. Phil Trans R Soc B 367:3193–3200

Toth C, Mawani S, Brady S, Chan C, Liu C, Mehina E, Garven A (2012) An enriched-enrolment, randomized withdrawal, flexible-dose, double-blind, placebo controlled, parallel assignment efficacy study of nabilone as adjuvant in the treatment of diabetic peripheral neuropathic pain. Pain 153:2073–2082

Turcotte D, Doupe M, Torabi M, Gomori A, Ethans K, Esfahani F (2014) Nabilone as an adjunctive to gabapentin for multiple sclerosis-induced neuropathic pain: a randomized controlled trial. Pain Med. doi:10.1111/pme.12569

Ware MA, Doyle CR, Woods R, Lynch ME, Clark AJ (2003) Cannabis use for chronic non-cancer pain: results of a prospective survey. Pain 102(1–2):211–216

Ware MA, FItzcharles M, Lawrence J, Shir Y (2010) The effects of nabilone on sleep in fibromyalgia: results of a randomized controlled trial. Anesth Analg 110:604–610

Wilsey B, Marcotte TD, Deutsch R, Gouaux B, Sakai S (2013) Low-dose vaporised cannabis significantly improves neuropathic pain. J Pain 14:136–148

Zajicek JP, Hobart JC, Slade A, Barnes D, M. PG (2012) Multiple sclerosis and extract of cannabis: results of the MUSEC trial. J Neurol Neurosurg Psychiatry 83:1125–1132
Acknowledgments
The authors thank Robin Parker for her excellent assistance in conducting the literature search for this review
Conflict of Interest
ML is a founding director of Panag Pharm Inc and is medical advisor to Abide Therapeutics both start up companies focused on development of nonpsychotropic cannabinoids for treatment of pain and other health conditions, she also sits on the Board of the Canadian Consortium for the Investigation of Cannabinoids (CCIC) a nonprofit organization dedicated to research and education on cannabinoids.
MW has received a grant from Prairie Plant Systems for a clinical trial of cannabis for pain management. MW is Executive Director of the Canadian Consortium for the Investigation of Cannabinoids (CCIC), a non-profit organization dedicated to research and education on cannabinoids.
About this article
Cite this article
Lynch, M.E., Ware, M.A. Cannabinoids for the Treatment of Chronic Non-Cancer Pain: An Updated Systematic Review of Randomized Controlled Trials. J Neuroimmune Pharmacol 10, 293–301 (2015). https://doi.org/10.1007/s11481-015-9600-6
Received:

Accepted:

Published:

Issue Date:
Keywords
Cannabinoids

Chronic non-cancer pain

Neuropathic pain

Systematic review

Marijuana