Abstract
The effect of multinutrient antioxidant treatment on sheep naturally infected with FMD virus was investigated in terms of general health conditions, serum proteins profile, and antioxidant/oxidant parameters. Twenty diseased sheep were divided into 4 equal groups (n = 5) and underwent certain therapeutic protocols for 8 weeks as follows: GI, infected not treated group; GII, infected and treated with the ideal and usual line of treatment against FMD virus infection; GIII, infected animals supplemented orally zinc methionine at a dose of 5 g/head/day and vitamin E with selenium-enriched yeast at the same dose level; GIV, infected animals received both the ideal treatment and antioxidants. The animals under experiment were clinically evaluated. Blood samples were obtained for the comet assay and biochemical examination at zero time and at the 8th week after treatment. Results revealed that DNA damage reduced in both GIII and GIV groups which received antioxidants. In the GI group, the activity of SOD and GPx and the level of total antioxidant capacity (TAC) markedly decreased. However, in both GIII and GIV groups treated with multinutrient antioxidants, GPx and TAC values significantly increased after treatment in comparison with the values of the same groups before treatment. After treatment with multinutrient antioxidants, α1-, β-, and γ-globulins levels markedly increased in GII and GIII groups while α2-globulin level decreased. The improvement in healing of clinical signs and general health conditions was clear in the GIV group. Finally, FMD infection in sheep was found to be associated with oxidative stress. The use of antioxidants as therapeutic approaches recovers and improves general health conditions and performance of affected animals.
Access options
Buy single article
Instant access to the full article PDF.
US$ 39.95
Tax calculation will be finalised during checkout.
Subscribe to journal
Immediate online access to all issues from 2019. Subscription will auto renew annually.
US$ 79
Tax calculation will be finalised during checkout.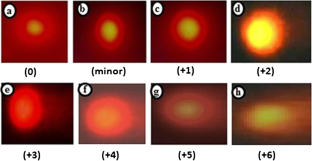 References
Abdela, N., 2017. Sero-prevalence, risk factors and distribution of foot and mouth disease in Ethiopia. Acta Tropica, 169, 125–132. https://doi.org/10.1016/j.actatropica.2017.02.017.

Abou-Zeina, H.A.A., Hassan, S.G., Sabra, H.A., and Hamam, A.M., 2009. Trials forelevating adverse effect of heat stress in buffaloes with emphasis on metabolic status and fertility. Global Veterinaria, 3, 51–62.

Abuelo, A., Hernández, J., Benedito, J.L., and Castillo, C., 2019. Redox Biology in Transition Periods of Dairy Cattle: Role in the Health of Periparturient and Neonatal Animals. Antioxidants, 8, 20. https://doi.org/10.3390/antiox8010020.

Adamia, G., Khatisashvili, G., Gigolashvili, G., 2017. Programmed cell self-liquidation (apoptosis). Annals of Agrarian Science, 15, Issue 1, 148–154. https://doi.org/10.1016/j.aasci.2016.11.001.

Beck, M.A., 2007. Selenium and Vitamin E status: Impact on viral pathogenicity. Journal of Nutrition, 137, 1338–1340.

Carlson, B.A., Yoo, M.H., Shrimali, R. K., Irons, R., Gladyshev, V.N., Hatfield, D.L., and Park, J. M., 2010. Role of selenium- containing proteins in T-cell and macrophage function. The Proceedings of the Nutritional Society, 69, 300–310.

Di Meo, S., Reed, T.T., Venditti, P., and Victor, V.M. 2016. Role of ROS and RNS sources in physiological and pathological conditions. Oxidative Medicine and Cellular Longevity, 2016, 1245049. https://doi.org/10.1155/2016/1245049.

Faria, S.C., Klein, R.D., Costa, P.G., Crivellaro, M.S., Santos, S., Bueno, S.L.S. and Bianchini A., 2018. Phylogenetic and environmental components of inter-specific variability in the antioxidant defense system in freshwater anomurans Aegla (Crustacea, Decapoda). Scientific Reports 8, 2850. https://doi.org/10.1038/s41598-018-21188-1.

Hamam, A.M., and Abou-Zeina, H.A.A., 2007. Effect of vitamin E and selenium supplements on the antioxidant markers and immune status in sheep. Journal of Biological Sciences, 7, 870–878.

Hartmann, A., and Speit, G., 1997.The contribution of cytotoxicity to DNA-effects in the single cell gel test (Comet assay). Toxicology Letters, 90, 183–188.

Henry, R.J., Cannon, D.C., Winkelman, J.W., 1974. Clinical Chemistry, Principles and Techniques, 2nd Edition, New York: Harper Row.

Hwang, E.S., and Kim, G.H., 2007. Biomarkers for oxidative stress staus of DNA, lipids, proteins in vitro and vivo cancer research. Toxicology, 229, 1–10.

Gaschler, M.M., and Stockwell, B.R., 2017. Lipid peroxidation in cell death. Biochemical and Biophysical Research Communications, 482, 419–425. https://doi.org/10.1016/j.bbrc.2016.10.086.

Ghanem, M.M., and Abdel-Hamid, O.M., 2010. Clinical, haematological and biochemical alterations in heat intolerance (panting) syndrome in Egyptian cattle following natural foot and mouth disease virus (FMD). Tropical Animal Health Production, 42, 1167–1173. https://doi.org/10.1007/s11250-010-9543-0.

Gökçe, G., Gökçe, H.I., Günefi, V., Erdogan, H.M., and Citil, M., 2004. Alterations in some haematological and biochemical parameters in cattle suffering from foot-and-mouth disease. Turkish Journal of Veterinary and Animal Science, 28, 723–727.

Kandeil, A., El-Shesheny, R., Kayali, G., Moatasim, M.,Bagato, O., Darwish, M., Gaffar, A., Younes, A., Farag, T., Kutkat, M.A., and Ali, M. A. 2013. Characterization of the recent outbreak of foot-and-mouth disease virus serotype SAT2 in Egypt. Archives of Virology, 158, 619–627.

Kaneko, J.J., Harvey, J.W., and Bruss, M., 2008. Clinical Biochemistry of Domestic Animals. 6th Edition Elsevier Inc., Academic Press, pp 117–138. https://www.sciencedirect.com/book/9780123704917/clinical-biochemistry-of-domestic-animals.

Knowles, N.J., and Samuel, A.R., 2003.Molecular epidemiology of footand- mouth disease virus. Virus Research, 91, 65–80.

Koracevic, D., Koracevic, G., Djordjevic, V., Andrejevic, S., and Cosic, V., 2001. Method for the measurement of antioxidant activity in human fluids. Journal of Clinical Pathology, 54, 356–361.

Korniluk, K.,Gabryszuk, M., Kowalczyk1, J. and Czaudernal, M., 2008. Effect of diet supplementation with selenium, zinc and α-tocopherol on fatty acid composition in the liver and loin muscle of lambs. Animal Science Papers and Reports, 26, 59–70.

Kotecha, A., Perez-Martin, E., Harvey, Y., Zhang, F., Ilca, S.L, and Fry, E.E., 2018. Chimeric O1K foot-and-mouth disease virus with SAT2 outer capsid as an FMD vaccine candidate. Scientific Reports, 8: 13654. https://doi.org/10.1038/s41598-018-31856-x.

Levander, O.A., and Beck, M.A., 1997. Interacting nutritional and infectious etiologies of Keshan Disease. Insights from coxsackievirus B-induced myocarditis in mice deficient in selenium or vitamin E. Biological Trace Element Research, 56, 5–21.

El-Bayoumy, M.K., Abdelrahman, K.A., Allam, A.M., Farag, T.K., Abou-Zeina, H.A.A., and Kutkat, M.A., 2014. Molecular Characterization of Foot-and-Mouth Disease Virus Collected from Al-Fayoum and Beni- Suef Governorates in Egypt. Global Veterinaria 13, 828–835.

Madhanmohan, M., Nagendrakumar, S.B., and Srinivasan, V.A., 2010. Protection against direct in-contact challenge following foot-and-mouth disease vaccination in sheep and goats: the effect on virus excretion and carrier status. Veterinary Research Communications, 34, 285–299.

Mohapatra, A.P.K., Kundu, A.K., Bisoi, P.C., and Prusty, B.M., 2005. Haematological and biochemical changes in crossbred cattle affected with foot and mouth disease. Indian Veterinary Journal, 82, 141–144.

Nahed, S.T., 2010. Investigation of serum insulin and cortisol concentration in Foot and Mouth Disease infected cattle in relation to changes in biochemical variables and serum electrophoretic fractionation profile. Global Veterinaria, 4, 450–455

Nishikimi, M., Appaji, N., and Yagi, K., 1972. The occurrence of superoxide anion in the reaction of reduced phenazine methosulfate and molecular oxygen. Biochemical and Biophysical Research Communications, 46, 849–854.

Paglia, D.E., and Valentine, W.N., 1967. Studies on the quantitative and qualitative characterization of erythrocyte glutathione peroxidase. Journal of Laboratory and Clinical Medicine, 70, 158–169.

Prasad, A.S., 2009. Zinc: role in immunity, oxidative stress and chronic inflammation. Current Opinion in Clinical Nutrition and Metabolic Care, 12, 646–652.

Puertollano, M.A., Puertollano, E., de Cienfuegos, G.Á., and de Pablo M.A., 2011. Dietary antioxidants: immunity and host defense. Current Topics in Medicinal Chemistry, 11, 1752–1766.

Quan, M., Murphy, C.M., Zhang Z., and Alexandersen S., 2004. Determinants of early foot-and-mouth disease virus dynamics in pigs. Journal of Comparative Pathology, 131, 294–307.

Radostits, O.M., Gay, C.C., Hinchcliff, K.W, and Constable P.D., 2007. Veterinary Medicine: A textbook of the diseases of cattle, sheep, goats and horses. 10th Edition Saunders Ltd., pp. 2065. (February 14, 2007).

Raederstorff, D., Wyss, A., Calder, P.C., Weber, P., and Eggersdorfer, M., 2015. Vitamin E function and requirements in relation to PUFA. British Journal of Nutrition, 114, 1113–1122. https://doi.org/10.1017/S000711451500272X.

Rout, M., Subramaniam, S., Mohapatra, J.K., and Pattnaik, B., 2016. Clinico-molecular diagnosis and phylogenetic investigation of foot-and-mouth disease in small ruminant population of India. Small Ruminant Research, 144, 1–5.

Sen, C.K., and Packer, L., 1996. Antioxidant and redox regulation of gene transcription. The Federal American Society Experimental Biology Journal, 10, 709–720.

Shinde, P.L., Dass, R.S., Garg, A.K., and Chaturvedi, V.K., 2007. Immune response and plasma alpha tocopherol and selenium status of buffalo (Bubalus bubalis) calves supplemented with vitamin E and selenium. Asian-Australasian Journal of Animal Sciences, 20, 1539–1545.

Singh, N.P., McCoy, M.T., Tice, R.R., and Scheider, E.L., 1988. A simple technique for quantification of low levels of DNA damage in individual cells. Experimental Cell Research, 175, 184–191.

Sirota, T.V., 2010. Effect of selenium-containing products on antioxidant enzyme activity in the kidneys, liver and blood of guinea pigs. Bulletin of Experimental Biology and Medicine, 149, 412–415.

Snedecor, G.W., and Cochran, W.G., 1989. Statistical Methods. 8th Edition, Ames, Iowa State University Press.

Stöcker, S., Van Laer, K., Mijuskovic, A., and Dick, T.P., 2018. The conundrum of hydrogen peroxide signaling and the emerging role of peroxiredoxins as redox relay hubs. Antioxidants and Redox Signaling, 28, 558–573. https://doi.org/10.1089/ars.2017.7162.

Tomlinson, D.J.,Socha, M.T. and DeFrain, J.M., 2008. Role of trace minerals in the immune system. In: Proc. Penn State Dairy Cattle Nutrition Workshop, Page 39–52, Grantville, PA.

Torpy, D.J., and Ho, J.T., 2007. Value of free cortisol measurement in systemic infection. Hormone and Metabolic Research, 39, 439–444.

Tudek, B., Zdżalik-Bielecka, D., Tudek, A., Kosicki, K., Fabisiewicz, A., and Speina, E., 2017. Lipid peroxidation in face of DNA damage, DNA repair and other cellular processes. Free Radical Biology and Medicine, 107, 77–89. https://doi.org/10.1016/j.freeradbiomed.2016.11.043.

Wang, Y., Branicky, R., Noë, A., and Hekim, S., 2018. Superoxide dismutases: Dual roles in controlling ROS damage and regulating ROS signaling. Journal of Cell Biology, 217, 1915. https://doi.org/10.1083/jcb.201708007.

Xavier, G.C., Soares, P.C., Silva Junior, V.A., Torres, S.M., Maymone, A.C.M., Morais, R.N., Moura, C.S. and Guerra, M.M.P. 2016. Effect of dietary selenium and vitamin E supplementation on testicular morphology and serum testosterone concentration in goats following scrotal insulation. Acta Scientiae Veterinariae, 44: 1401. https://pdfs.semanticscholar.org/b05c/de485a643e48c9b34d37f27897832c251dd6.pdf

Xu, L., Bao, L., Zhou, J., Wang, D., Deng, W., Lv, Q., Ma, Y., Li, F., Sun, H., Zhan, L., Zhu, H., Ma, C., Shu, Y., Chuan Qin, C., 2011. Genomic Polymorphism of the Pandemic A (H1N1) Influenza Viruses Correlates with Viral Replication, Virulence, and Pathogenicity In Vitro and In Vivo. PLoS ONE 6, e20698. doi:https://doi.org/10.1371/journal.pone.0020698

Zaher, K.S. and Ahmed, W.M., 2008. Impact of Foot and Mouth Disease on oxidative status and ovarian activity in Egyptian buffaloes. World Journal of Zoology, 3, 1–7.
Funding
This study was financially supported by National Research Centre as a part of a project entitled "Recent Approaches in the Utilization of Natural Antioxidants as Therapy and Feed Additive in Small Ruminants" (the 11th Research Plan, No. 11020303) under the supervision of Prof. Dr. Hala A. Abou-Zeina.
Ethics declarations
Ethical approval
This study was conducted according to the guidelines of the Institutional Animal Care and Use Committee at the National Research Centre, Giza, Egypt, Approval Protocol No. 18/101. In this study, all procedures performed involving animals were in accordance with the ethical standards of the institution or practice at which the study was conducted.
Conflict of interest
The authors declare that they have no conflicts of interest.
Additional information
Publisher's note
Springer Nature remains neutral with regard to jurisdictional claims in published maps and institutional affiliations.
About this article
Cite this article
Abou-Zeina, H.A.A., Nasr, S.M., Nassar, S.A. et al. Beneficial effects of antioxidants in improving health conditions of sheep infected with foot-and-mouth disease. Trop Anim Health Prod 51, 2379–2386 (2019). https://doi.org/10.1007/s11250-019-01952-9
Received:

Accepted:

Published:

Issue Date:
Keywords
Foot-and-mouth disease

Sheep

Antioxidants

Serum proteins

Treatment