Abstract
Soy-polyol has been synthesized via a low energy two-step continuous route thus avoiding intermediate steps and chemicals. The functional groups of soy-polyol thus produced were identified by Fourier transform infrared (FTIR) spectroscopy which confirmed the cleavage of the double bonds, the formation of new epoxy linkages and the presence of hydroxyl groups. The change in chemical structure and physical properties of the soy polyol was further characterized and the results indicated a successful conversion with reduced unsaturation, increased hydroxyl number and increased viscosity. Polyurethane foam was prepared from soy-polyol using isocyanate and thermogravimetric analysis was used to study its thermal decomposition behaviour. Multiple transitions were identified in relation to depolymerization and bond dissociation. Density and compressive strength of the soy-foam were found to be satisfactory. An investigation of microstructure of soy foam by scanning electron microscope and X-ray computed tomography revealed the internal cell morphology and cell structure.
This is a preview of subscription content, log in to check access.
Access options
Buy single article
Instant access to the full article PDF.
US$ 39.95
Price includes VAT for USA
Subscribe to journal
Immediate online access to all issues from 2019. Subscription will auto renew annually.
US$ 99
This is the net price. Taxes to be calculated in checkout.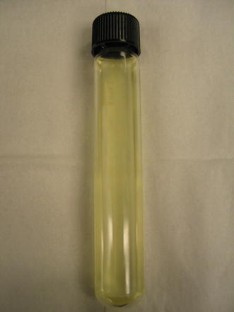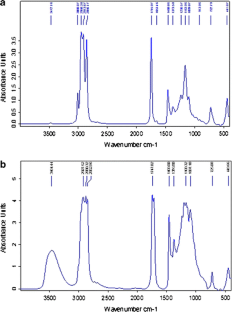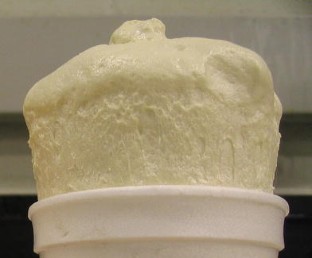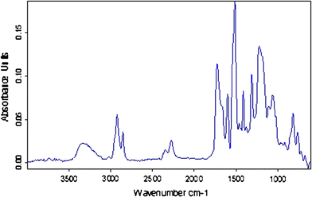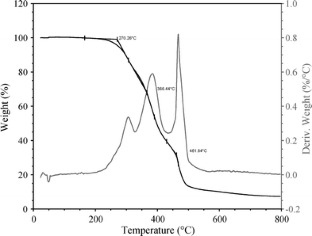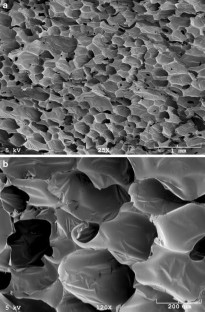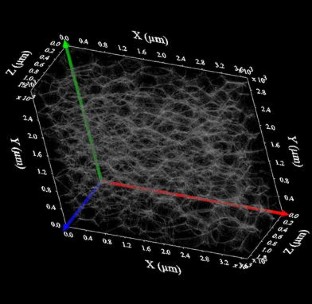 References
1.

Chuayjuljit S, Sangpakdee T, Saravari O (2007) J Met Mater Miner 17(1):17–23

2.

Guo A, Javni I, Petrovic Z (1999) ACS PMSE Preprints 80:503

3.

Chian KS, Gan LH (1998) J Appl Polym Sci 68:509

4.

Dahlke B, Poltrock R, Larbig H, Scherzer HD (1998) J Cell Plast 34:361

5.

Hoefer R, Daute P, Grutzmacher R, Westfechtel A (1997) J Coat Technol 69:65

6.

Reed D (1997) Urethane Technol 14:20

7.

Baser SA, Khakhar DV (1993) Cell Polym 12:390

8.

Saggese EJ, Bilyk A, Artymyshyn B, Zubillaga M (1980) J Cell Plast 16:102

9.

Lyon CK, Garrett VH, Frankel EN (1974) J Am Oil Chem Soc 51:331

10.

Szycher M (1999) Szycher's handbook of polyurethanes. CRC Press, Boca Raton

11.

ASTM (1997) In: Annual book of standards. ASTM, West Conshohocken, PA, Method D1959-97

12.

AOCS (1997) Hydroxyl value of epoxidized oils, official methods and recommended practices of the AOCS, 5th edn. AOCS Press, Champaign, Official Method Tx 1a-6

13.

Doi M, Edwards SF (1992) The theory of polymer dynamics, vol 73. Oxford University Press, New York

14.

Guo A, Cho Y, Petrovic ZS (2000) J Polym Sci A Polym Chem 38:3900

15.

John J, Bhattacharya M, Turner RB (2002) J Appl Polym Sci 86:3097–3107

16.

Pielichowski K, Kulesza K, Pearce EM (2003) J Appl Polym Sci 88:2319–2330

17.

Ravey M, Pearce EM (1997) J Appl Polym Sci 63:47–74

18.

Bakirova IN, Vluev VI, Demchenko IG, Zenitova LA (2002) J Polym Sci A 44(6):615–622

19.

Molero C, de Lucas A, Rodríguez JF (2008) Polym Degrad Stab 93:353–361

20.

Banik I, Sain M (2008) J Reinf Plast Comp 27(4):357–373

21.

Banik I, Sain M (2008) J Reinf Plast Comp 27:1515–1524
Acknowledgements
The authors acknowledge Dr. I. Banik, S. Ghosh Roy, and V. Mavisakalyan from the Faculty of Forestry at the University of Toronto for their help. They also acknowledge Arkema Canada Inc., BioCar® and Natural Sciences and Engineering Research Council of Canada for supporting the project.
About this article
Cite this article
Bandyopadhyay-Ghosh, S., Ghosh, S.B. & Sain, M. Synthesis of Soy-Polyol by Two Step Continuous Route and Development of Soy-Based Polyurethane Foam. J Polym Environ 18, 437–442 (2010). https://doi.org/10.1007/s10924-010-0186-z
Keywords
Soybean oil

Polyol

Polyurethane foam

Soy-foam

Epoxydation

Microstructure