Abstract
Today's children are often separated from the natural world, developing fear and aversion to wild creatures. This humane education program used curriculum-blended science lessons that focused on eight generally disliked animals: bat, skunk, snake, mouse, spider, centipede, cockroach, and mosquito. First and second grade students participated in 6 weekly hour-long lessons that introduced appealing images of the creatures, facts, and poems that presented their lifestyles. Students practiced fine motor skills by making a craft version of each animal. Literacy skills were addressed by analyzing the poems and writing a script for a puppet play that told why humans don't like the animal and how these characteristics or behaviors help the animal survive in the environment. This pretest–intervention–posttest quasi-experimental study had 26 students (16 f, 10 m) in the experimental group and 16 (11 f, 5 m) in the control group. Students rated their liking for the eight targeted animals and four other animals not discussed in the intervention (dog, cat, goldfish, butterfly) on the pretest and posttest. Results showed significant differences for the experimental group for all animals considered together and for the targeted animals as a group. The control group did not exhibit these differences. The results indicate that lessons focusing on ecology and animal lifestyles help improve students' caring for animals.
This is a preview of subscription content, log in to check access.
Access options
Buy single article
Instant access to the full article PDF.
US$ 39.95
Price includes VAT for USA
Subscribe to journal
Immediate online access to all issues from 2019. Subscription will auto renew annually.
US$ 99
This is the net price. Taxes to be calculated in checkout.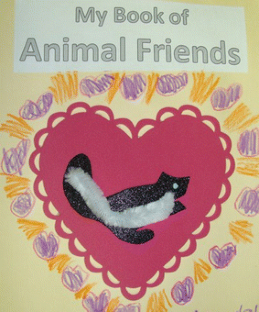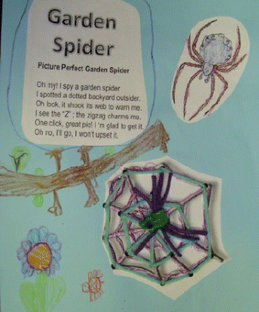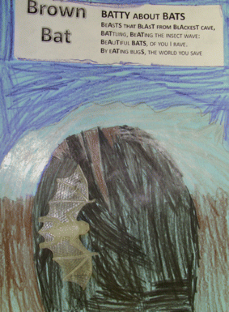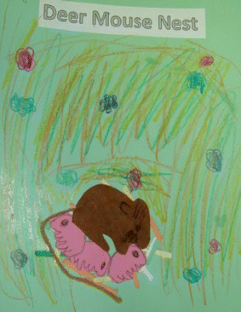 References
Aguirre, V., & Orihuela, A. (2010). Assessment of the impact of an animal welfare educational course with first grade children in rural schools in the state of Morelos, Mexico. Early Childhood Education Journal, 38, 27–31.

Arbour, R., Signal, T., & Taylor, N. (2009). Teaching kindness: The promise of humane education. Society & Animals, 17, 136–148.

Ascione, F. R. (1993). Children who are cruel to animals: A review of research and implications for developmental psychopathology. Anthrozoos, 6, 226–247.

Ascione, F. R., & Weber, C. V. (1996). Children's attitudes about the humane treatment of animals and empathy: One-year follow up of a school-based intervention. Anthrozoos, 9(4), 188–195.

Daly, B., & Suggs, S. (2010). Teachers' experiences with humane education and animals in the elementary classroom: Implications for empathy development. Journal of Moral Education, 39(1), 101–112.

Faver, C. (2010). School-based humane education as a strategy to prevent violence: Review and recommendations. Children and Youth Services Review, 32, 365–370.

Fitzgerald, T. A., Jr. (1981). Evaluating humane education: The Jefferson County study. Humane Education, 5, 21–22.

Gullone, E., & Robertson, N. (2008). The relationship between bullying and animal abuse behaviors in adolescents: The importance of witnessing animal abuse. Journal of Applied Developmental Psychology, 29, 371–379.

House, C. A., & Rule, A. C. (2005). Preschoolers' ideas of what makes a picture book illustration beautiful. Early Childhood Education Journal, 32(5), 283–290.

Malcarne, V. (1983). Evaluating humane education: The Boston study. Humane Education, 7, 12–13.

Nicoll, K., Trifone, C., & Samuels, W. E. (2008). An in-class, humane education program can improve young students' attitudes toward animals. Society & Animals, 16, 45–60.

Orr, D. W. (2004). Earth in mind: On education, environment, and the human prospect. Washington, DC: Island Press.

Prokop, P., & Tunnicliffe, S. D. (2010). Effects of having pets at home on children's attitudes toward popular and unpopular animals. Anthrozoos, 23(1), 21–35.

Sprinkle, J. E. (2008). Animals, empathy, and violence: Can animals be used to convey principles of prosocial behavior to children? Youth Violence and Juvenile Justice, 6, 47–58.

Thomas, S. C., & Beirne, P. (2002). Humane education and humanistic philosophy: Toward a new curriculum. Journal of Humanistic Counseling, Education and Development, 41(2), 190–199.

Wilson, R. A. (1997). The wonders of nature: Honoring children's way of knowing. Early Childhood News, 9(2), 6–9, 16–19.
About this article
Cite this article
Rule, A.C., Zhbanova, K.S. Changing Perceptions of Unpopular Animals Through Facts, Poetry, Crafts, and Puppet Plays. Early Childhood Educ J 40, 223–230 (2012). https://doi.org/10.1007/s10643-012-0520-2
Keywords
Humane education

Animals

Research

Early childhood

Ecology

Compassion