Abstract
Euthanasia was first legalised in the Netherlands in 2002, followed by similar legislation in Belgium the same year. Since the beginning, however, only the Netherlands included the possibility for minors older than 12 years to request euthanasia. In 2014, the Belgian Act legalising euthanasia was amended to include requests by minors who possess the capacity of discernment. This amendment sparked great debate, and raised difficult ethical questions about when and how a minor can be deemed competent. We conducted a systematic review of argument-based literature on euthanasia in minors. The search process followed PRISMA guidelines. Thirteen publications were included. The four-principle approach of medical ethics was used to organise the ethical arguments underlying this debate. The justification for allowing euthanasia in minors is buttressed mostly by the principles of beneficence and respect for autonomy. Somewhat paradoxically, both principles are also used in the literature to argue against the extension of legislation to minors. Opponents of euthanasia generally rely on the principle of non-maleficence.
Conclusion: The present analysis reveals that the debate surrounding euthanasia in minors is at an early stage. In order to allow a more in-depth ethical discussion, we suggest enriching the four-principle approach by including a care-ethics approach.
What is Known:
• The Netherlands and Belgium are the only two countries in the world with euthanasia legislation making it possible for minors to receive euthanasia.
• This legislation provoked great debate globally, with ethical arguments for and against this legislation.
What is New:
• A systematic description of the ethical concepts and arguments grounding the debate on euthanasia in minors, as reported in the argument-based ethics literature.
• A need has been identified to enrich the debate with a care-ethics approach to avoid oversimplifying the ethical decision-making process.
Access options
Buy single article
Instant access to the full article PDF.
US$ 39.95
Tax calculation will be finalised during checkout.
Subscribe to journal
Immediate online access to all issues from 2019. Subscription will auto renew annually.
US$ 119
Tax calculation will be finalised during checkout.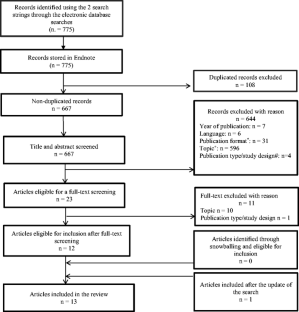 Notes
1.

An English translation of this Act is available in the European Journal of Health Law, 8.2 (2001): 183–191.

2.

An English translation of the original version of the Belgian Act is available in the European Journal of Health Law, 10.3 (2003): 239–255. It is also available in Ethical Perspectives 9 (2002): 182–188. The English version of the 2014 amendment is available at http://eol.law.dal.ca

3.
References
1.

Beauchamp TL, Childress JF (2009) Principles of biomedical ethics. Oxford University Press, New York

2.

Beca JP, Leiva A (2014) Could infant euthanasia be ever acceptable? Rev Chil Pediatr 85(5):608–612. doi:10.4067/S0370-41062014000500013

3.

Bovens L (2015) Child euthanasia: should we just not talk about it? J Med Ethics 41(8):630–634. doi:10.1136/medethics-2014-102329

4.

van der Burg W (1991) The slippery slope argument. Ethics 102(1):42–65

5.

Carter BS (2014) Why palliative care for children is preferable to euthanasi a. Am J Hosp Palliat Care. doi:10.1177/1049909114542648

6.

Dan B (2015) End-of-life management in children. Dev Med Child Neurol 57(8):688. doi:10.1111/dmcn.12834

7.

Dan B, Fonteyne C, de Cléty SC (2014) Self-requested euthanasia for children in Belgium. Lancet 383(9918):671–672. doi:10.1016/s0140-6736(14)60110-0

8.

Draulans V, Van der Giessen E (2014) Vulnerable care the debate on euthanasia for decisionally-competent minors in Flanders and the Netherlands. Ethical Perspect 21. doi:10.2143/EP.21.4.3062017.

9.

Gastmans C (2013) Dignity-enhancing nursing care: a foundational ethical framework. Nurs Ethics 20(2):142–149. doi:10.1177/0969733012473772

10.

Giglio F, Spagnolo AG (2014) Pediatric euthanasia in Belgium: some ethical considerations. J Med Person 12(3):146–149. doi:10.1007/s12682-014-0189-y

11.

Greenhalgh T, Peacock R (2005) Effectiveness and efficiency of search methods in systematic reviews of complex evidence: audit of primary sources. Br Med J 331(7524):1064–1065. doi:10.1136/bmj.38636.593461.68

12.

Groenhout RE (2004) Connected lives: human nature and an ethics of care, vol 21, 4. Rowman & Littlefield Publishers, New York Eur J Pediatr

13.

Hain RD (2014) Euthanasia: 10 myths. Arch Dis Child 99(9):798–799. doi:10.1136/archdischild-2014-306218

14.

Hanson SS (2015) Pediatric euthanasia and palliative care can work together. Am J Hosp Palliat Care. doi:10.1177/1049909115570999

15.

Jeremic V, Senecal K, Borry P, Chokoshvili D, Vears DF (2016) Participation of children in medical decision-making: challenges and potential solutions. J Bioeth Inq. doi:10.1007/s11673-016-9747-8

16.

Kaczor C (2015) Against euthanasia for children: a response to Bovens. J Med Ethics 1–2. doi:10.1136/medethics-2015-102920

17.

Liberati A, Altman DG, Tetzlaff J, Mulrow C, Gotzsche PC, Ioannidis JPA, Clarke M, Devereaux PJ, Kleijnen J, Moher D (2009) The PRISMA statement for reporting systematic reviews and meta-analyses of studies that evaluate health care interventions: explanation and elaboration. Ann Intern Med 151(4):W65–W94

18.

McCullough LB, Coverdale JH, Chervenak FA (2007) Constructing a systematic review for argument-based clinical ethics literature: the example of concealed medications. J Med Philos 32(1):65–76. doi:10.1080/03605310601152206

19.

McdDougall R (2014) Systematic reviews in bioethics: types, challenges, and value. J Med Philos 39(1):89–97. doi:10.1093/jmp/jht059

20.

McDougall R (2015) Reviewing literature in bioethics research: increasing rigour in non-systematic reviews. Bioethics 29(7):523–528. doi:10.1111/bioe.12149

21.

Pousset G, Bilsen J, Cohen J, Chambaere K, Deliens L, Mortier F (2010) Medical end-of-life decisions in children in Flanders, Belgium: a population-based postmortem survey. Arch Pediatr Adolesc Med 164(6):547–553

22.

Pousset G, Mortier F, Bilsen J, Cohen J, Deliens L (2011) Attitudes and practices of physicians regarding physician-assisted dying in minors. Arch Dis Child 96(10):948–953

23.

Raus K (2016) The extension of Belgium's euthanasia law to include competent minors. J Bioeth Inq 13. doi:10.1007/s11673-016-9705-5

24.

Samanta J (2015) Children and euthanasia: Belgium's controversial new law. Divers Equal Health Care 12(1):4–5

25.

Schotsmans P, Meulenbergs T (2005) Euthanasia and palliative care in the low countries. Peeters, Leuven

26.

Siegel AM, Sisti DA, Caplan AL (2014) Pediatric euthanasia in Belgium: disturbing developments. J Am Med Assoc 311(19):1963–1964. doi:10.1001/jama.2014.4257

27.

Strech D, Sofaer N (2012) How to write a systematic review of reasons. J Med Ethics 38(2):121–126. doi:10.1136/medethics-2011-100096
Ethics declarations
Conflict of interest
The authors declare that they have no conflict of interest.
Additional information
Communicated by Mario Bianchetti
About this article
Cite this article
Cuman, G., Gastmans, C. Minors and euthanasia: a systematic review of argument-based ethics literature. Eur J Pediatr 176, 837–847 (2017). https://doi.org/10.1007/s00431-017-2934-8
Received:

Revised:

Accepted:

Published:

Issue Date:
Keywords
Euthanasia

Ethics

Minors

Paediatrics

End-of-life care