Abstract
Purpose
Diarrhea-predominant irritable bowel syndrome (IBS-D) is a common functional gastrointestinal disorder. Probiotics and synbiotics have been shown to improve symptoms of IBS, although mechanisms of action are currently not understood.
Methods
We investigated the effects of a 4-week oral synbiotic treatment (OMNi-BiOTiC® Stress Repair) in ten IBS-D patients on gastrointestinal mucosal and fecal microbiota, mucosa-associated immune cells, and fecal short-chain fatty acids. The upper and lower gastrointestinal tracts were compared before and after a 4-week synbiotic treatment using endoscopic evaluation to collect mucosal specimens for FACS analysis and mucosal 16S rRNA gene analysis. In stool samples, analysis for fecal SCFAs using GC–MS, fecal zonulin using ELISA, and fecal 16S rRNA gene analysis was performed.
Results
Synbiotics led to an increased microbial diversity in gastric (p = 0.008) and duodenal (p = 0.025) mucosal specimens. FACS analysis of mucosal immune cells showed a treatment-induced reduction of CD4+ T cells (60 vs. 55%, p = 0.042) in the ascending colon. Short-chain fatty acids (acetate 101 vs. 202 µmol/g; p = 0.007) and butyrate (27 vs. 40 µmol/g; p = 0.037) were elevated in fecal samples after treatment. Furthermore, treatment was accompanied by a reduction of fecal zonulin concentration (67 vs. 36 ng/ml; p = 0.035) and disease severity measured by IBS-SSS (237 vs. 54; p = 0.002).
Conclusions
Our findings indicate that a short-course oral synbiotic trial may influence the human gastrointestinal tract in IBS-D patients on different levels which are region specific.
References
Lovell RM, Ford AC (2012) Global prevalence of and risk factors for irritable bowel syndrome: a meta-analysis. Clin Gastroenterol Hepatol 10(7):712 e714–721 e714. https://doi.org/10.1016/j.cgh.2012.02.029

Andresen V, Keller J, Pehl C, Schemann M, Preiss J, Layer P (2011) Irritable bowel syndrome—the main recommendations. Dtsch Arztebl Int 108(44):751–760. https://doi.org/10.3238/arztebl.2011.0751

Enck P, Aziz Q, Barbara G, Farmer AD, Fukudo S, Mayer EA, Niesler B, Quigley EM, Rajilic-Stojanovic M, Schemann M, Schwille-Kiuntke J, Simren M, Zipfel S, Spiller RC (2016) Irritable bowel syndrome. Nat Rev Dis Primers 2:16014. https://doi.org/10.1038/nrdp.2016.14

Hughes PA, Harrington AM, Castro J, Liebregts T, Adam B, Grasby DJ, Isaacs NJ, Maldeniya L, Martin CM, Persson J, Andrews JM, Holtmann G, Blackshaw LA, Brierley SM (2013) Sensory neuro-immune interactions differ between irritable bowel syndrome subtypes. Gut 62(10):1456–1465. https://doi.org/10.1136/gutjnl-2011-301856

Guilarte M, Santos J, de Torres I, Alonso C, Vicario M, Ramos L, Martinez C, Casellas F, Saperas E, Malagelada JR (2007) Diarrhoea-predominant IBS patients show mast cell activation and hyperplasia in the jejunum. Gut 56(2):203–209. https://doi.org/10.1136/gut.2006.100594

Liu Y, Zhang L, Wang X, Wang Z, Zhang J, Jiang R, Wang X, Wang K, Liu Z, Xia Z, Xu Z, Nie Y, Lv X, Wu X, Zhu H, Duan L (2016) Similar fecal microbiota signatures in patients with diarrhea-predominant irritable bowel syndrome and patients with depression. Clin Gastroenterol Hepatol 14(11):1602 e1605–1611 e1605. https://doi.org/10.1016/j.cgh.2016.05.033

Rigsbee L, Agans R, Shankar V, Kenche H, Khamis HJ, Michail S, Paliy O (2012) Quantitative profiling of gut microbiota of children with diarrhea-predominant irritable bowel syndrome. Am J Gastroenterol 107(11):1740–1751. https://doi.org/10.1038/ajg.2012.287

Martinez C, Rodino-Janeiro BK, Lobo B, Stanifer ML, Klaus B, Granzow M, Gonzalez-Castro AM, Salvo-Romero E, Alonso-Cotoner C, Pigrau M, Roeth R, Rappold G, Huber W, Gonzalez-Silos R, Lorenzo J, de Torres I, Azpiroz F, Boulant S, Vicario M, Niesler B, Santos J (2017) miR-16 and miR-125b are involved in barrier function dysregulation through the modulation of claudin-2 and cingulin expression in the jejunum in IBS with diarrhoea. Gut. https://doi.org/10.1136/gutjnl-2016-311477

Vicario M, Gonzalez-Castro AM, Martinez C, Lobo B, Pigrau M, Guilarte M, de Torres I, Mosquera JL, Fortea M, Sevillano-Aguilera C, Salvo-Romero E, Alonso C, Rodino-Janeiro BK, Soderholm JD, Azpiroz F, Santos J (2015) Increased humoral immunity in the jejunum of diarrhoea-predominant irritable bowel syndrome associated with clinical manifestations. Gut 64(9):1379–1388. https://doi.org/10.1136/gutjnl-2013-306236

Martinez C, Lobo B, Pigrau M, Ramos L, Gonzalez-Castro AM, Alonso C, Guilarte M, Guila M, de Torres I, Azpiroz F, Santos J, Vicario M (2013) Diarrhoea-predominant irritable bowel syndrome: an organic disorder with structural abnormalities in the jejunal epithelial barrier. Gut 62(8):1160–1168. https://doi.org/10.1136/gutjnl-2012-302093

Moayyedi P, Ford AC, Talley NJ, Cremonini F, Foxx-Orenstein AE, Brandt LJ, Quigley EM (2010) The efficacy of probiotics in the treatment of irritable bowel syndrome: a systematic review. Gut 59(3):325–332. https://doi.org/10.1136/gut.2008.167270

Klaenhammer TR, Kleerebezem M, Kopp MV, Rescigno M (2012) The impact of probiotics and prebiotics on the immune system. Nat Rev Immunol 12(10):728–734. https://doi.org/10.1038/nri3312

Gerritsen J, Smidt H, Rijkers GT, de Vos WM (2011) Intestinal microbiota in human health and disease: the impact of probiotics. Genes Nutr 6(3):209–240. https://doi.org/10.1007/s12263-011-0229-7

Didari T, Mozaffari S, Nikfar S, Abdollahi M (2015) Effectiveness of probiotics in irritable bowel syndrome: updated systematic review with meta-analysis. World J Gastroenterol 21(10):3072–3084. https://doi.org/10.3748/wjg.v21.i10.3072

Rossi O, van Berkel LA, Chain F, Tanweer Khan M, Taverne N, Sokol H, Duncan SH, Flint HJ, Harmsen HJ, Langella P, Samsom JN, Wells JM (2016) Faecalibacterium prausnitzii A2-165 has a high capacity to induce IL-10 in human and murine dendritic cells and modulates T cell responses. Sci Rep 6:18507. https://doi.org/10.1038/srep18507

Atarashi K, Tanoue T, Oshima K, Suda W, Nagano Y, Nishikawa H, Fukuda S, Saito T, Narushima S, Hase K, Kim S, Fritz JV, Wilmes P, Ueha S, Matsushima K, Ohno H, Olle B, Sakaguchi S, Taniguchi T, Morita H, Hattori M, Honda K (2013) Treg induction by a rationally selected mixture of Clostridia strains from the human microbiota. Nature 500(7461):232–236. https://doi.org/10.1038/nature12331

Mao X, Gu C, Hu H, Tang J, Chen D, Yu B, He J, Yu J, Luo J, Tian G (2016) Dietary Lactobacillus rhamnosus GG supplementation improves the mucosal barrier function in the intestine of weaned piglets challenged by porcine rotavirus. PLoS One 11(1):e0146312. https://doi.org/10.1371/journal.pone.0146312

Gargari G, Taverniti V, Balzaretti S, Ferrario C, Gardana C, Simonetti P, Guglielmetti S (2016) Consumption of a Bifidobacterium bifidum strain for 4 weeks modulates dominant intestinal bacterial taxa and fecal butyrate in healthy adults. Appl Environ Microbiol 82(19):5850–5859. https://doi.org/10.1128/AEM.01753-16

Ng SC, Lam EF, Lam TT, Chan Y, Law W, Tse PC, Kamm MA, Sung JJ, Chan FK, Wu JC (2013) Effect of probiotic bacteria on the intestinal microbiota in irritable bowel syndrome. J Gastroenterol Hepatol 28(10):1624–1631. https://doi.org/10.1111/jgh.12306

Zeng J, Li YQ, Zuo XL, Zhen YB, Yang J, Liu CH (2008) Clinical trial: effect of active lactic acid bacteria on mucosal barrier function in patients with diarrhoea-predominant irritable bowel syndrome. Aliment Pharmacol Ther 28(8):994–1002. https://doi.org/10.1111/j.1365-2036.2008.03818.x

Lee BJ, Bak YT (2011) Irritable bowel syndrome, gut microbiota and probiotics. J Neurogastroenterol Motil 17(3):252–266. https://doi.org/10.5056/jnm.2011.17.3.252

Farup PG, Rudi K, Hestad K (2016) Faecal short-chain fatty acids—a diagnostic biomarker for irritable bowel syndrome? BMC Gastroenterol 16(1):51. https://doi.org/10.1186/s12876-016-0446-z

IFord AC, Quigley EM, Lacy BE, Lembo AJ, Saito YA, Schiller LR, Soffer EE, Spiegel BM, Moayyedi P (2014) Efficacy of prebiotics, probiotics, and synbiotics in irritable bowel syndrome and chronic idiopathic constipation: systematic review and meta-analysis. Am J Gastroenterol 109(10):1547–1561. https://doi.org/10.1038/ajg.2014.202 (quiz 1546, 1562 prebiotcs)

Tripathi A, Lammers KM, Goldblum S, Shea-Donohue T, Netzel-Arnett S, Buzza MS, Antalis TM, Vogel SN, Zhao A, Yang S, Arrietta MC, Meddings JB, Fasano A (2009) Identification of human zonulin, a physiological modulator of tight junctions, as prehaptoglobin-2. Proc Natl Acad Sci USA 106(39):16799–16804. https://doi.org/10.1073/pnas.0906773106

Layer P, Andresen V, Pehl C, Allescher H, Bischoff SC, Classen M, Enck P, Frieling T, Haag S, Holtmann G, Karaus M, Kathemann S, Keller J, Kuhlbusch-Zicklam R, Kruis W, Langhorst J, Matthes H, Monnikes H, Muller-Lissner S, Musial F, Otto B, Rosenberger C, Schemann M, van der Voort I, Dathe K, Preiss JC (2011) Deutschen Gesellschaft fur Verdauungs- und S, Deutschen Gesellschaft fur Neurogastroenterologie und M [Irritable bowel syndrome: German consensus guidelines on definition, pathophysiology and management]. Z Gastroenterol 49(2):237–293. https://doi.org/10.1055/s-0029-1245976

Francis CY, Morris J, Whorwell PJ (1997) The irritable bowel severity scoring system: a simple method of monitoring irritable bowel syndrome and its progress. Aliment Pharmacol Ther 11(2):395–402

Badami E, Sorini C, Coccia M, Usuelli V, Molteni L, Bolla AM, Scavini M, Mariani A, King C, Bosi E, Falcone M (2011) Defective differentiation of regulatory FoxP3+ T cells by small-intestinal dendritic cells in patients with type 1 diabetes. Diabetes 60(8):2120–2124. https://doi.org/10.2337/db10-1201

Mann ER, Landy JD, Bernardo D, Peake ST, Hart AL, Al-Hassi HO, Knight SC (2013) Intestinal dendritic cells: their role in intestinal inflammation, manipulation by the gut microbiota and differences between mice and men. Immunol Lett 150(1–2):30–40. https://doi.org/10.1016/j.imlet.2013.01.007

Moser AM, Spindelboeck W, Strohmaier H, Enzinger C, Gattringer T, Fuchs S, Fazekas F, Gorkiewicz G, Wurm P, Hogenauer C, Khalil M (2017) Mucosal biopsy shows immunologic changes of the colon in patients with early MS. Neurol Neuroimmunol Neuroinflamm 4(4):e362. https://doi.org/10.1212/NXI.0000000000000362

Klymiuk I, Bambach I, Patra V, Trajanoski S, Wolf P (2016) 16S based microbiome analysis from healthy subjects' skin swabs stored for different storage periods reveal phylum to genus level changes. Front Microbiol 7:2012. https://doi.org/10.3389/fmicb.2016.02012

Baker GC, Smith JJ, Cowan DA (2003) Review and re-analysis of domain-specific 16S primers. J Microbiol Methods 55(3):541–555

Schloss PD, Westcott SL, Ryabin T, Hall JR, Hartmann M, Hollister EB, Lesniewski RA, Oakley BB, Parks DH, Robinson CJ, Sahl JW, Stres B, Thallinger GG, Van Horn DJ, Weber CF (2009) Introducing mothur: open-source, platform-independent, community-supported software for describing and comparing microbial communities. Appl Environ Microbiol 75(23):7537–7541. https://doi.org/10.1128/AEM.01541-09

Kozich JJ, Westcott SL, Baxter NT, Highlander SK, Schloss PD (2013) Development of a dual-index sequencing strategy and curation pipeline for analyzing amplicon sequence data on the MiSeq Illumina sequencing platform. Appl Environ Microbiol 79(17):5112–5120. https://doi.org/10.1128/AEM.01043-13

Wang Q, Garrity GM, Tiedje JM, Cole JR (2007) Naive Bayesian classifier for rapid assignment of rRNA sequences into the new bacterial taxonomy. Appl Environ Microbiol 73(16):5261–5267. https://doi.org/10.1128/AEM.00062-07

Caporaso JG, Bittinger K, Bushman FD, DeSantis TZ, Andersen GL, Knight R (2010) PyNAST: a flexible tool for aligning sequences to a template alignment. Bioinformatics 26(2):266–267. https://doi.org/10.1093/bioinformatics/btp636

Lozupone C, Lladser ME, Knights D, Stombaugh J, Knight R (2011) UniFrac: an effective distance metric for microbial community comparison. ISME J 5(2):169–172. https://doi.org/10.1038/ismej.2010.133

Chao A (1984) Nonparametric estimation of the number of classes in a population. Scand J Stat 11:265–270

Segata N, Izard J, Waldron L, Gevers D, Miropolsky L, Garrett WS, Huttenhower C (2011) Metagenomic biomarker discovery and explanation. Genome Biol 12(6):R60. https://doi.org/10.1186/gb-2011-12-6-r60

Immundiagnostik AGS-Aa, Bensheim 64625, Germany (2017) For the in vitro determination of zonulin in stool. http://www.immundiagnostik.com/fileadmin/pdf/Zonulin_K5600.pdf. Accessed 30 July 2018

Fasano A (2012) Intestinal permeability and its regulation by zonulin: diagnostic and therapeutic implications. Clin Gastroenterol Hepatol 10(10):1096–1100. https://doi.org/10.1016/j.cgh.2012.08.012

Shokryazdan P, Faseleh Jahromi M, Navidshad B, Liang JB (2016) Effects of prebiotics on immune system and cytokine expression. Med Microbiol Immunol. https://doi.org/10.1007/s00430-016-0481-y

Sakaguchi S, Vignali DA, Rudensky AY, Niec RE, Waldmann H (2013) The plasticity and stability of regulatory T cells. Nat Rev Immunol 13(6):461–467. https://doi.org/10.1038/nri3464

Chadwick VS, Chen W, Shu D, Paulus B, Bethwaite P, Tie A, Wilson I (2002) Activation of the mucosal immune system in irritable bowel syndrome. Gastroenterology 122(7):1778–1783

Ligocki AJ, Niederkorn JY (2015) Advances on non-CD4+ Foxp3+ T regulatory cells: CD8+, type 1, and double negative T regulatory cells in organ transplantation. Transplantation 99(8):1553–1559. https://doi.org/10.1097/TP.0000000000000813

Berni Canani R, Sangwan N, Stefka AT, Nocerino R, Paparo L, Aitoro R, Calignano A, Khan AA, Gilbert JA, Nagler CR (2015) Lactobacillus rhamnosus GG-supplemented formula expands butyrate-producing bacterial strains in food allergic infants. ISME J. https://doi.org/10.1038/ismej.2015.151

Ferrario C, Taverniti V, Milani C, Fiore W, Laureati M, De Noni I, Stuknyte M, Chouaia B, Riso P, Guglielmetti S (2014) Modulation of fecal Clostridiales bacteria and butyrate by probiotic intervention with Lactobacillus paracasei DG varies among healthy adults. J Nutr 144(11):1787–1796. https://doi.org/10.3945/jn.114.197723

Furusawa Y, Obata Y, Fukuda S, Endo TA, Nakato G, Takahashi D, Nakanishi Y, Uetake C, Kato K, Kato T, Takahashi M, Fukuda NN, Murakami S, Miyauchi E, Hino S, Atarashi K, Onawa S, Fujimura Y, Lockett T, Clarke JM, Topping DL, Tomita M, Hori S, Ohara O, Morita T, Koseki H, Kikuchi J, Honda K, Hase K, Ohno H (2013) Commensal microbe-derived butyrate induces the differentiation of colonic regulatory T cells. Nature 504(7480):446–450. https://doi.org/10.1038/nature12721

Kelly CJ, Zheng L, Campbell EL, Saeedi B, Scholz CC, Bayless AJ, Wilson KE, Glover LE, Kominsky DJ, Magnuson A, Weir TL, Ehrentraut SF, Pickel C, Kuhn KA, Lanis JM, Nguyen V, Taylor CT, Colgan SP (2015) Crosstalk between microbiota-derived short-chain fatty acids and intestinal epithelial HIF augments tissue barrier function. Cell Host Microbe 17(5):662–671. https://doi.org/10.1016/j.chom.2015.03.005

Elamin EE, Masclee AA, Dekker J, Pieters HJ, Jonkers DM (2013) Short-chain fatty acids activate AMP-activated protein kinase and ameliorate ethanol-induced intestinal barrier dysfunction in Caco-2 cell monolayers. J Nutr 143(12):1872–1881. https://doi.org/10.3945/jn.113.179549
Acknowledgements
Open access funding provided by Medical University of Graz. We thank Jennifer Ober for her efforts in performing FACS analyses and Harald Köfeler for his support regarding SCFA measurements.
Funding
Institut Allergosan GmbH, Graz, Austria sponsored synbiotics, biometric measurements and the costs for study coordination. Institute Allergosan GmbH did not have influence on study design and approval, patient recruitment, measurements, and data analysis or interpretation.
Ethics declarations
Ethics approval and consent to participate
All protocols and informed consents were a priori waived by the institutional review board (IRB number IRB00002556) of the Medical University of Graz, vote 25-594 ex 12/13. All individuals included signed an informed consent prior to study inclusion.
Prior publication as part of dissertation
The data used in this publication are part of the Dissertation of Adrian M. Moser.
Consent for publication
Not applicable.
Conflict of interest
A. M. M. was employed at the Medical University of Graz for study coordination by a scientific grant from Institute Allergosan GmbH. A. M. M, C. H., and P. K. received payment from Institute Allergosan GmbH as speaker. All the other authors declare not to have any competing interests with regard to the current study.
Electronic supplementary material
Below is the link to the electronic supplementary material.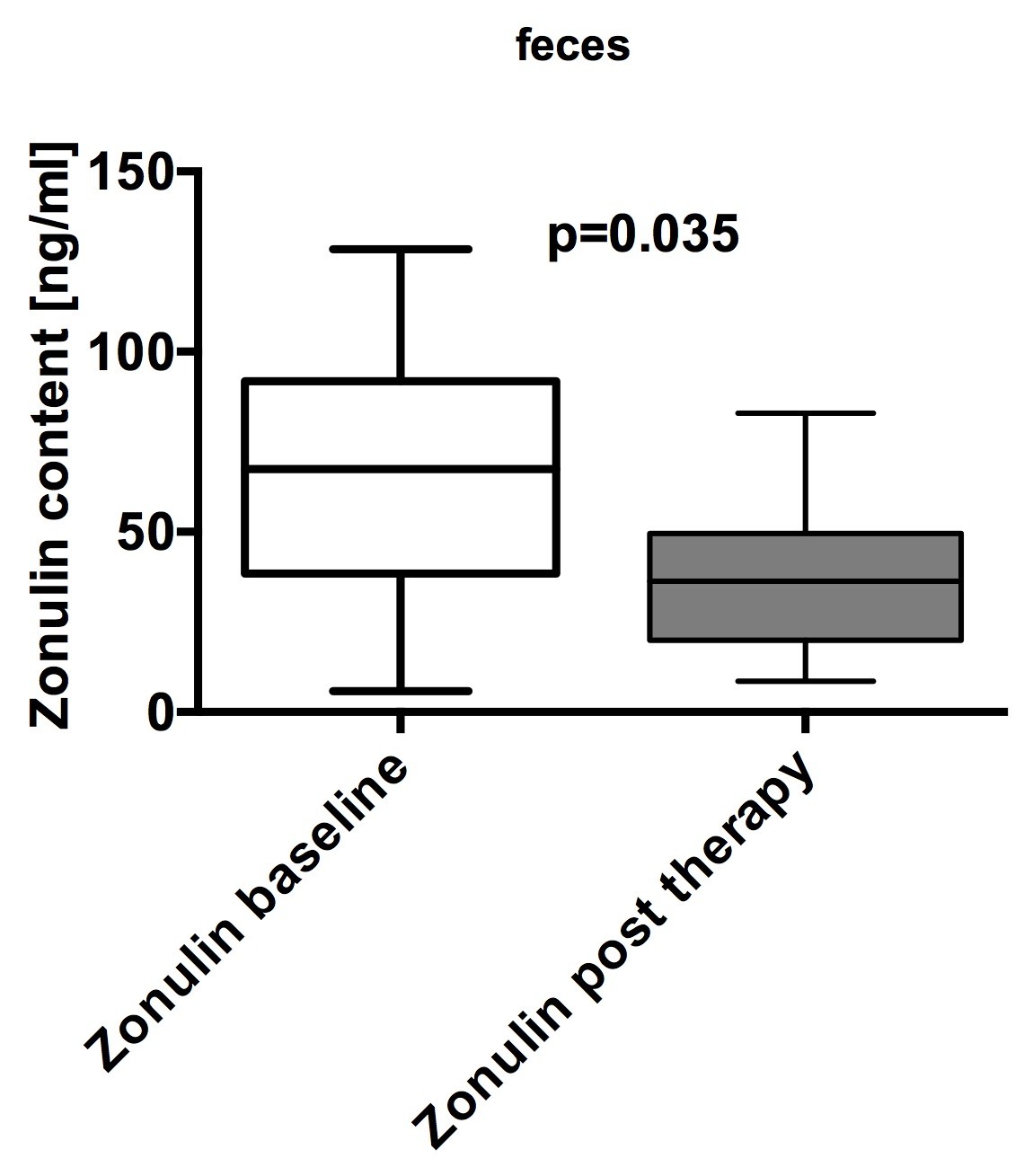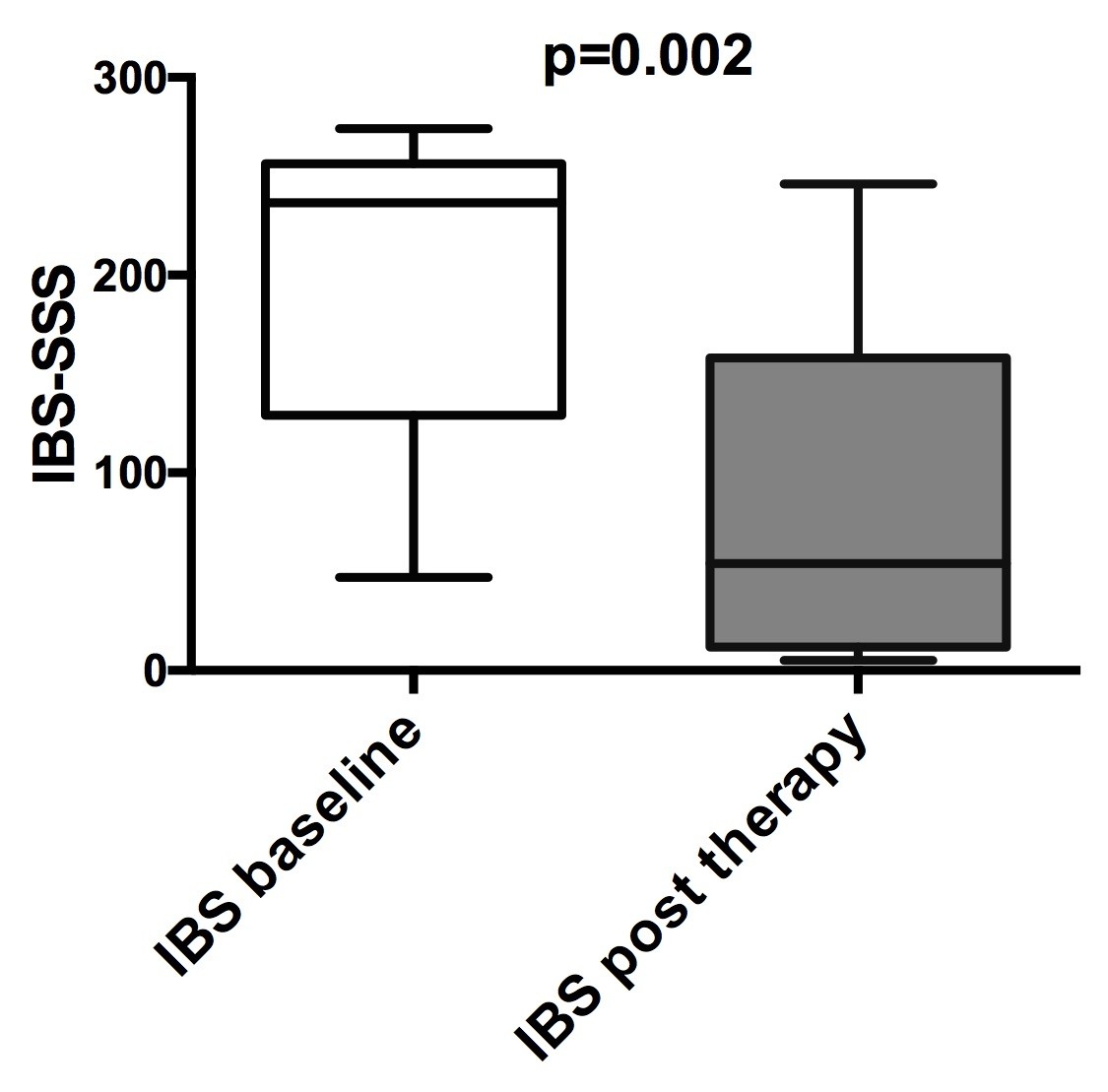 Rights and permissions
Open Access This article is distributed under the terms of the Creative Commons Attribution 4.0 International License (http://creativecommons.org/licenses/by/4.0/), which permits unrestricted use, distribution, and reproduction in any medium, provided you give appropriate credit to the original author(s) and the source, provide a link to the Creative Commons license, and indicate if changes were made.
About this article
Cite this article
Moser, A.M., Spindelboeck, W., Halwachs, B. et al. Effects of an oral synbiotic on the gastrointestinal immune system and microbiota in patients with diarrhea-predominant irritable bowel syndrome. Eur J Nutr 58, 2767–2778 (2019). https://doi.org/10.1007/s00394-018-1826-7
Received:

Accepted:

Published:

Issue Date:

DOI: https://doi.org/10.1007/s00394-018-1826-7
Keywords
Irritable bowel syndrome

Microbiota

Short-chain fatty acids

Mucosal immune cells