Zusammenfassung
Hintergrund
Die vorliegende Studie untersucht die Auswirkungen einer temporär erzeugten Beinlängendifferenz auf die Oberkörperstatik und die Lage des Unterkiefers bei Patienten mit kraniomandibulären Dysfunktionen.
Probanden und Methoden
Insgesamt 30 Probanden mit Zeichen einer kraniomandibulären Dysfunktion, gesichert mit einer manuellen Funktionsanalyse, bildeten das Probandenkollektiv. Die Vermessung erfolgte mit einem 3-D-Rückenscanner und einem elektronischen Registriersystem. Die Beinlängendifferenz wurde durch das Unterlegen einer 1 cm bzw. 3 cm dicken Holzplatte unter das rechte bzw. linke Bein experimentell induziert.
Ergebnisse
Es zeigte sich ein signifikanter Unterschied der Auswirkungen zwischen rechts- und linksseitigen Erhöhungen sowie eine Beziehung zwischen dem Ausmaß der Beinlängendifferenz und der Veränderung der einzelnen Komponenten der Oberkörperstatik, insbesondere im Verlauf der Wirbelsäule und Bereich des Beckens. In allen Parametern der Oberflächenanalyse war bei einer 3-cm-Erhöhung eine stärkere Veränderung zu erkennen als bei einer Erhöhung des Beins um 1 cm. Auswirkungen auf die Positionen beider Kondylen des Unterkiefers ließen sich nicht feststellen.
Schlussfolgerung
Die Ergebnisse verdeutlichen das funktionelle Zusammenspiel des Bewegungsapparats über muskuläre, neurologische und faszienbedingte Prozesse. Sie sichern die These der aufsteigenden Ketten vom Fuß bis zum Schultergürtel und lassen Auswirkungen bis hin zum kraniomandibulären System vermuten. Obwohl keine signifikanten Unterschiede der Kondylenposition erkennbar waren, ließen sich intraindividuelle Schwankungen beobachten.
Abstract
Introduction
The present study investigated the effects of a temporarily generated leg length discrepancy on upper body posture and the position of the mandible in patients with temporomandibular disorders.
Subjects and methods
A total of 30 subjects with signs of temporomandibular dysfunction confirmed by a manual functional analysis, were analyzed. For the investigation a 3-dimensional back scanner and an electronic registration system were used. To induce an experimental leg length difference 1 cm and 3 cm thick wooden plates was positioned under the right or left legs.
Results
A significant difference between the effects of heightening of the right and left side as well as a relationship between the degree of leg length difference and the change in the individual components of the upper body posture was found. This can be seen especially in the curve of the spine and the hip area. Thus, in all the parameters of upper body posture a 3 cm increase showed greater changes in comparison to a 1 cm leg length difference. Impacts of a leg length discrepancy on both condyle positions of the mandible were not observed.
Conclusions
These results demonstrated the functional interaction of the musculoskeletal system through muscular, neurological and fascial processes. They support the hypothesis of ascending functional links from the foot to the shoulder area and assumed effects in the craniomandibular system. Despite the fact that no significant differences in the condyle position were recognized, intraindividual variations could be observed.
We're sorry, something doesn't seem to be working properly.
Please try refreshing the page. If that doesn't work, please contact support so we can address the problem.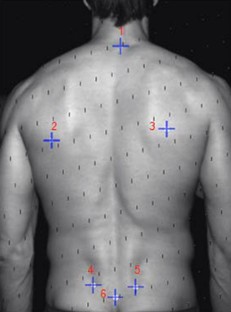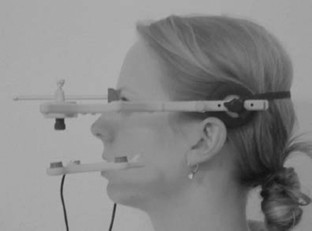 Notes
1.

Bei den Daten der 4 Positionen handelt es sich bereits um die Differenz zwischen der habituellen Ausgangslage (Position 0) und der Körperhaltung mit dem temporär erzeugten Beckenschiefstand. Demnach beziehen sich die Daten des Friedman- bzw. Wilcoxon-Matched-Pairs-Tests immer auf die Differenzwerte. Die Vergleiche lauten wie folgt:

Position 1 / Position 2: Erhöhung 1 cm rechter Fuß / Erhöhung 3 cm rechter Fuß.

Position 1 / Position 3: Erhöhung 1 cm rechter Fuß / Erhöhung 1 cm linker Fuß.

Position 2 / Position 4: Erhöhung 1 cm rechter Fuß / Erhöhung 3 cm linker Fuß.

Position 3 / Position 4: Erhöhung 1 cm linker Fuß / Erhöhung 3 cm linker Fuß.
Literatur
1.

Leeuw R de (1996) American Academy of Orofacial Pain: orofacial pain, guidelines for assessment, diagnosis and management. Quintessence, Chicago

2.

Kopp S, Sebald WG, Plato G (2000) Erkennen und Bewerten von Dysfunktionen und Schmerzphänomenen im kraniomandibulären System. Manuelle Med 6:329–334

3.

Kares H, Schindler H, Schöttl R (2006) Der etwas andere Kopf- und Gesichtsschmerz. Schlütersche Verlagsbuchhandlung, Hannover

4.

Ridder P-H (1998) Kieferfunktionsstörungen und Zahnfehlstellungen mit ihren Auswirkungen auf die Körperperipherie. Manuelle Med 36:194–212

5.

Lippold C, Bos L van den (2000) Beziehungen zwischen kieferorthopädischen und orthopädischen Befunden. Manuelle Med 38:346–350

6.

De Laat A, Meuleman H, Stevens A, Verbeke G (1998) Correlation between cervical spine and temporomandibular disorders. Clin Oral Investig 2:54–57

7.

Fuentes R, Freesmeyer W, Henríquez J (1999) Influence of body posture in the prevalence of craniomandibular dysfunction. Rev Med Chil 127:1079–1085

8.

Andrade AV, Gomes PF, Teixeira-Salmela LFJ (2007) Cervical spine alignment and hyoid bone positioning with temporomandibular disorders. Oral Rehabil 34:767–772

9.

Bumann A, Lotzmann U (2000) Funktionsdiagnostik und Therapieprinzipien. Thieme, Stuttgart

10.

Savory BS, Kaute BB (1999) Beckenschiefstand oder Kurzbeinsyndrom als vermeidbare Ursache von Rückenbeschwerden. Manuelle Med 37:304–308

11.

Subotnick SI (1981) Limb length discrepancies of the lower extremity (the short leg syndrome). J Orthop Sports Phys Ther 3:11–15

12.

Guichet JM, Spivak JM, Trouilloud P, Grammont PM (1991) Lower limb-length discrepancy. An epidemiologic study. Clin Orthop Relat Res 272:235–241

13.

Papaioannou T, Stokes I, Kenwright J (1982) Scoliosis associated with limb-length inequality. J Bone Joint Surg Am 64:59–62

14.

Cummings G, Scholz JP, Barnes K (1993) The effect of imposed leg length difference on pelvic bone symmetry. Spine 18:368–373

15.

Betsch M, Wild M, Große B et al (2011) The effect of simulating leg length inequality on spinal posture and pelvic position: a dynamic rasterstereographic analysis. Eur Spine J 21:691–697

16.

Hellsing AL (1988) Leg length inequality. A prospective study of young men during their military service. Ups J Med Sci 93:245–253

17.

Gross RH (1978) Leg length discrepancy: how much is too much? Orthopedics 1:307–310

18.

Hasler CC (2000) Beinlängendifferenzen. Orthopäde 29:766–774

19.

Ohlendorf D, Pusch K, Kopp S (2010) Zusammenhang zwischen experimentell induzierter Beinlängendifferenz und den Bewegungsbahnen der Mandibula. Kieferorthopädie 4:279–287

20.

Kopp S (2005) Okklusale und klinisch funktionelle Befunde im craniomandibulären System (CMS) bei Kindern und Jugendlichen. Medizinische Habilitation, Friedrich-Schiller-Universität Jena

21.

Jüngling N, Smolenski UC, Loht D (2004) Untersuchung zur Reliabilität und Validität der 3-dimensionalen Funktionsanalyse. Manuelle Med 6:441–448

22.

Pritzel M (2006) Händigkeit. In: Karnath HO, Thier P (Hrsg) Neuropsychologie. Springer, Berlin Heidelberg New York

23.

Schiebler TH, Korf HW (2007) Anatomie: Histologie, Entwicklungsgeschichte, makroskopische Anatomie, Topographie. Steinkopff Springer, Heidelberg

24.

Türp JC, Schindler HJ, Rodiger O et al (2006) Vertikale und horizontale Kieferrelation in der rekonstruktiven Zahnmedizin. Schweiz Monatsschr Zahnmed 116:403–411

25.

Latta GH (1992) Influence of circadian periodicity on reproducibility of centric relation records for edentulous patients. J Prosthet Dent 68:780–783

26.

Ohlendorf D, Desoi D, Karrasch-Busse D et al (2010) Haben das visuelle und sensomotorische System Einfluss auf die Kiefermuskulatur? Manuelle Med 6:460–464

27.

Lotzmann U (2002) Okklusion, Kiefergelenk und Wirbelsäule. ZM 9:48

28.

Danner HW (1990) Orthopädische Einflüsse auf die Funktion des Kauorgans. In: Jakstat MO, Ahlers HA (Hrsg) Funktionsstörungen im Kauorgan. Hüthig, Heidelberg

29.

Obrez A, Stohler CS (1996) Jaw muscle pain and its effect on Gothic arch tracings. J Prosthet Dent 75:393–398

30.

Valentino B, Fabozzo A, Melito F (1991) The functional relationship between the occlusal plane and the plantar arches. An EMG study. Surg Radiol Anat 13:171–174

31.

Valentino B, Melito F, Aldi B, Valentino T (2002) Correlation between interdental occlusal plane and plantar arches. An EMG study. Bull Group Int Rech Sci Stomatol Odontol 44:10–13

32.

Maeda N, Sakaguchi K, Mehta NR et al (2011) Effects of experimental leg length discrepancies on body posture and dental occlusion. Cranio 29:194–203
Interessenkonflikt
Die korrespondierende Autorin gibt für sich und ihre Koautoren an, dass kein Interessenkonflikt besteht.
About this article
Cite this article
Naser, J., Ohlendorf, D. & Kopp, S. Korrelation von Beinlängendifferenzen, Oberkörperstatik und Kondylenposition. Manuelle Medizin 51, 159–165 (2013). https://doi.org/10.1007/s00337-012-1004-6
Schlüsselwörter
Muskuloskeletales System

Kiefergelenk

Körperstatik

Bewegung

Beinlängendifferenz
Keywords
Musculoskeletal system

Temporomandibular joint

Posture

Movement

Leg length inequality