Abstract
The medicinal fungus Sanghuang produces diverse bioactive compounds and is widely used in Asian countries. However, little is known about the genes and pathways involved in the biosynthesis of these active compounds. Based on our previous study providing Sanghuangporus vaninii genomic information, the transcriptomes of MY (mycelium), OY (1-year-old fruiting bodies), and TY (3-year-old fruiting bodies) were determined in this study. A significant number of genes (4774) were up- or downregulated between mycelium and fruiting bodies, but only 1422 differentially expressed genes were detected between OY and TY. 138 genes encoding P450s were identified in the fungal genome and grouped into 25 P450 families; more than 64% (88) of the genes were significantly differentially expressed between the mycelium and fruiting body, suggesting that these P450s are involved in fungal sexual development. Importantly, the expression of genes involved in bioactive compound (triterpenoids, polysaccharides, and flavonoids) biosynthesis in asexual (cultured with solid and liquid media) and sexual stages was explored and combined with transcriptome and quantitative PCR analyses. More genes involved in the biosynthesis of bioactive compounds were expressed more highly in mycelium than in fruiting bodies under liquid medium culture compared with solid medium culture, which was consistent with the yields of different bioactive compounds, suggesting that liquid fermentation of S. vaninii Kangneng can be used to obtain these bioactive compounds. A comprehensive understanding of the genomic information of S. vaninii will facilitate its potential use in pharmacological and industrial applications.
Access options
Buy single article
Instant access to the full article PDF.
US$ 39.95
Tax calculation will be finalised during checkout.
Subscribe to journal
Immediate online access to all issues from 2019. Subscription will auto renew annually.
US$ 119
Tax calculation will be finalised during checkout.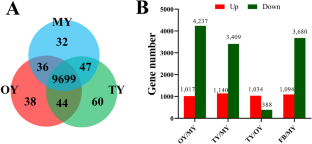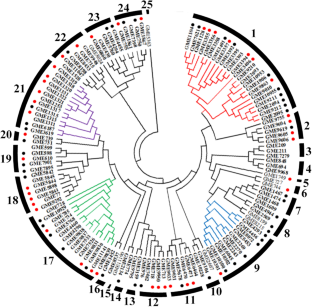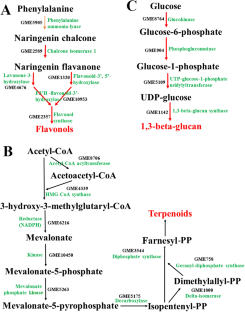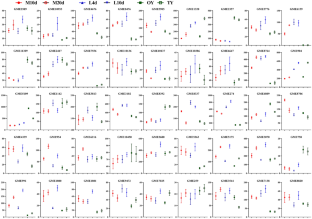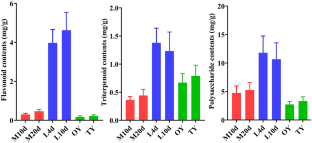 References
Audic SP, Claverie JM (1997) The significance of digital gene expression profiles. Genome Res 7:986–995

Cai C, Ma J, Han C, Jin Y, Zhao G, He X (2019) Extraction and antioxidant activity of total triterpenoids in the mycelium of a medicinal fungus, Sanghuangporus sanghuang. Sci Rep UK 9:7418

Chen S, Xu J, Liu C, Zhu Y, Nelson DR, Zhou S, Li C, Wang L, Guo X, Sun Y, Luo H, Li Y, Song J, Henrissat B, Levasseur A, Qian J, Li J, Luo X, Shi L, He L, Xiang L, Xu X, Niu Y, Li Q, Han MV, Yan H, Zhang J, Chen H, Lv A, Wang Z, Liu M, Schwartz DC, Sun C (2012) Genome sequence of the model medicinal mushroom Ganoderma lucidum. Nat Commun 3:913

Chen W, Lee MK, Jefcoate C, Kim SC, Chen F, Yu JH (2014) Fungal cytochrome p450 monooxygenases: their distribution, structure, functions, family expansion, and evolutionary origin. Genome Biol Evol 6:1620–1634

Douglas CM (2001) Fungal beta(1,3)-D-glucan synthesis. Med Mycol 39:55–66

Hirosue S, Tazaki M, Hiratsuka N, Yanai S, Kabumoto H, Shinkyo R, Arisawa A, Sakaki T, Tsunekawa H, Johdo O, Ichinose H (2011) Insight into functional diversity of cytochrome P450 in the white-rot basidiomycete Phanerochaete chrysosporium: involvement of versatile monooxygenase. Biochem Bioph Res Co 407:118–123

Hwang HJ, Kim SW, Lim JM, Joo JH, Kim HO, Kim HM, Yun JW (2005) Hypoglycemic effect of crude exopolysaccharides produced by a medicinal mushroom Phellinus baumii in streptozotocin-induced diabetic rats. Life Sci 76:3069–3080

Ide M, Ichinose H, Wariishi H (2012) Molecular identification and functional characterization of cytochrome P450 monooxygenases from the brown-rot basidiomycete Postia placenta. Arch Microbiol 194:243–253

Ikekawa T, Nakanishi M, Uehara N, Chihara G, Fukuoka F (1968) Antitumor action of some basidiomycetes, especially Phellinus linteus. GANN Jpn J Cancer Res 59:155–157

Li T, Wu D, Yang Y, Chen L (2019) Review on structural characteristics and biological activities of Phellinus polysaccharides. AIP Conf Proc 2058:020032

Lin WC, Deng JS, Huang SS, Wu SH, Chen CC, Lin WR, Lin HY, Huang GJ (2017) Anti-inflammatory activity of Sanghuangporus sanghuang mycelium. Int J Mol Sci 18:347

Mortazavi A, Williams BA, McCue K, Schaeffer L, Wold B (2008) Mapping and quantifying mammalian transcriptomes by RNA-Seq. Nat Methods 5:621–628

Rodriguez-Concepcion M, Boronat A (2002) Elucidation of the methylerythritol phosphate pathway for isoprenoid biosynthesis in bacteria and plastids. A metabolic milestone achieved through genomics. Plant Physiol 130:1079–1089

Saito K, Yonekura-Sakakibara K, Nakabayashi R, Higashi Y, Yamazaki M, Tohge T, Fernie AR (2013) The flavonoid biosynthetic pathway in Arabidopsis: structural and genetic diversity. Plant Physiol Bioch 72:21–34

Shahinian S, Bussey H (2000) beta-1,6-glucan synthesis in Saccharomyces cerevisiae. Mol Microbiol 35:477–489

Shao Y, Guo H, Zhang J, Liu H, Wang K, Zuo S, Xu P, Xia Z, Zhou Q, Zhang H, Wang X, Chen A, Wang Y (2019) The genome of the medicinal macrofungus sanghuang provides insights into the synthesis of diverse secondary metabolites. Front Microbiol 10:3035

Shibata S, Nishikawa Y, Cheng FM, Fukuoka F, Nakanishi M (1968) Antitumor studies on some extracts of Basidiomycetes. GANN Jpn J Cancer Res 59:159–161

Subramanian V, Yadav JS (2009) Role of P450 monooxygenases in the degradation of the endocrine-disrupting chemical nonylphenol by the white rot fungus Phanerochaete chrysosporium. Appl Environ Microbiol 75:5570–5580

Suzuki H, MacDonald J, Syed K, Salamov A, Hori C, Aerts A, Henrissat B, Wiebenga A, vanKuyk PA, Barry K, Lindquist E, LaButti K, Lapidus A, Lucas S, Coutinho P, Gong Y, Samejima M, Mahadevan R, Abou-Zaid M, Vries RPd, Igarashi K, Yadav JS, Grigoriev IV, Master aER, (2013) Comparative genomics of the white-rot fungi, Phanerochaete carnosa and P. chrysosporium, to elucidate the genetic basis of the distinct wood types they colonize. BMC Genom 13:1–17

Syed K, Yadav JS (2012) P450 monooxygenases (P450ome) of the model white rot fungus Phanerochaete chrysosporium. Crit Rev Microbiol 38:339–363

Wang GJ, Tsai TH, Chang TT, Chou CJ, Lin LC (2009) Lanostanes from Phellinus igniarius and their iNOS inhibitory activities. Planta Med 75:1602–1607

Wang Y, Yu JX, Zhang CL, Li P, Zhao YS, Zhang MH, Zhou PG (2012) Influence of flavonoids from Phellinus igniarius on sturgeon caviar: antioxidant effects and sensory characteristics. Food Chem 131:206–210

Wang ZB, Pei JJ, Ma HL, Cai PF, Yan JK (2014) Effect of extraction media on preliminary characterizations and antioxidant activities of Phellinus linteus polysaccharides. Carbohyd Polym 109:49–55

Wang YL, Wang ZX, Liu C, Wang SB, Huang B (2015) Genome-wide analysis of DNA methylation in the sexual stage of the insect pathogenic fungus Cordyceps militaris. Fungal Biol UK 119:1246–1254

Wu SH, Dai YC, Hattori T, Yu TW, Wang DM, Parmasto E, Chang HY, Shih SY (2012) Species clarification for the medicinally valuable 'sanghuang' mushroom. Bot Stud 53:135–149

Wu MD, Cheng MJ, Chen YL, Chan HY, Hsieh SY, Chen IC, Wu PH, Wu SH (2019) Secondary metabolites from the fermented whole broth of fungal strain Sanghuangporus sanghuang. Chem Nat Comp 55:36–40

Yan JK, Wang YY, Ma HL, Wang ZB (2016) Ultrasonic effects on the degradation kinetics, preliminary characterization and antioxidant activities of polysaccharides from Phellinus linteus mycelia. Ultrason Sonochem 29:251–257

Yan JK, Pei JJ, Ma HL, Wang ZB, Liu YS (2017) Advances in antitumor polysaccharides from phellinus sensu lato: production, isolation, structure, antitumor activity, and mechanisms. Crit Rev Food Sci 57:1256–1269

Yin Y, Yu G, Chen Y, Jiang S, Wang M, Jin Y, Lan X, Liang Y, Sun H (2012) Genome-wide transcriptome and proteome analysis on different developmental stages of Cordyceps militaris. PLoS One 7:e51853

Zhang H, Ma H, Liu W, Pei J, Wang Z, Zhou H, Yan J (2014) Ultrasound enhanced production and antioxidant activity of polysaccharides from mycelial fermentation of Phellinus igniarius. Carbohyd Polym 113:380–387

Zhou LW, Vlasák J, Decock C, Assefa A, Stenlid J, Abate D, Wu SH, Dai YC (2015) Global diversity and taxonomy of the Inonotus linteus complex (Hymenochaetales, Basidiomycota): Sanghuangporus gen. nov. Tropicoporus excentrodendri and T. guanacastensis gen. et spp. nov. and 17 new combinations. Fungal Divers 77:335–347

Zhu LIN, Xing JH, Cui BK (2017) Morphological characters and phylogenetic analysis reveal a new species of Sanghuangporus from China. Phytotaxa 311:270–276

Zhu L, Song J, Zhou JL, Si J, Cui BK (2019) Species diversity, phylogeny, divergence time, and biogeography of the genus Sanghuangporus (Basidiomycota). Front Microbiol 10:812
Acknowledgements
This work was supported by the Nature Science Found of Anhui province (1808085QH250), National Natural Science Found of China (82004139, 81703109 and 81873139) and Scientific Research Foundation of Anhui Agricultural University (Grant No. yj2019-09) and China Postdoctoral Science Foundation (Grant No. 2020M671838).
Ethics declarations
Conflict of interest
The authors declare no conflict of interest. All the authors read and approved the final manuscript.
Additional information
Publisher's Note
Springer Nature remains neutral with regard to jurisdictional claims in published maps and institutional affiliations.
Communicated by Erko Stackebrandt.
Supplementary Information
Below is the link to the electronic supplementary material.
About this article
Cite this article
Zhou, Q., Wang, J., Jiang, H. et al. Deep sequencing of the Sanghuangporus vaninii transcriptome reveals dynamic landscapes of candidate genes involved in the biosynthesis of active compounds. Arch Microbiol (2021). https://doi.org/10.1007/s00203-021-02225-6
Received:

Revised:

Accepted:

Published:
Keywords
Medicinal macrofungus

RNA-Seq

Cytochrome P450 monooxygenase

Bioactive compound biosynthesis