Abstract
Introduction and hypothesis
We evaluated outcomes of an inelastic retropubic sling in patients with intrinsic sphincteric deficiency (ISD).
Methods
This is a retrospective review of women diagnosed with ISD according to urodynamic parameters who underwent a retropubic suburethral sling surgery using a tape with minimal elasticity. All patients in the study where followed up at 2, 6, and 24 weeks and yearly. Outcome measures included self-assessed satisfaction, daily incontinence episodes and pad usage, standardized stress test, postvoid residual volume, and surgical complications.
Results
Two hundred and forty-seven patients were involved in this study, with a median follow-up of 43 [interquartile range (IQR) 22–77] weeks and a minimum of 12 weeks. Two patients (0.008 %) had a positive stress test postoperatively. There was a decrease in daily incontinence events (median 1.5–0) (p < 0.001) and pad usage per day (median 1.5–0) (p < 0.001). Two hundred and sixteen (87.4 %) patients reported subjective improvement in symptoms. Urinary retention was found in 18 (7.2 %) patients, and 19 (7.7 %) patients required reintervention, mostly with bulking agent injections for persistent incontinence. No tape-related mesh exposures were reported.
Conclusion
Retropubic suburethral inelastic slings represent a good option for treating patients with ISD, with satisfactory continent rates and low postoperative complications.
Access options
Buy single article
Instant access to the full article PDF.
US$ 39.95
Tax calculation will be finalised during checkout.
Subscribe to journal
Immediate online access to all issues from 2019. Subscription will auto renew annually.
US$ 119
Tax calculation will be finalised during checkout.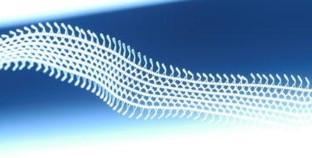 References
1.

Kawasaki A, Wu J, Amudsen L et al (2012) Do urodynamic parameters predict persistent postoperative stress after incontinence after midurethral sling? A systematic review. Int Urogynecol J 23:813–822

2.

Kim S, Kim Y, Yoo D et al (2011) Clinical factors associated with low valsalva leak point pressure among women with stress urinary incontinence. Int Neurourol J 15:211–215

3.

McGuire E (1995) Diagnosis and treatment of intrinsic sphincter deficiency. Int J Urol 2:7–10

4.

Guerette NL, Bena JF, Davila GW (2008) Transobturator slings for stress incontinence: using urodynamic parameters to predict outcomes. Int Urogynecol J 112:97–102

5.

Nager CW, Sirls L, Litman HJ, Richter H, Nygaard I, Chai T, Kraus S, Zyczynski H, Kenton K, Huang L, Kusek J, Lemarck G, Urinary Incontinence Treatment Network (2011) Baseline urodynamic predictors of treatment failure 1 year after mid urethralsling surgery. J Urol 186(2):597–603

6.

Choo G, Kim D, Park H et al (2012) Long-term outcomes of tension-free vaginal tape procedure for treatment of female stress urinary incontinence with intrinsic sphincter deficiency. Int Neurourol J 16:47–50

7.

Gungorduk K, Celebi I, Ark C et al (2009) Which type of mid-urethral sling procedure should be chosen for treatment of stress urinary incontinence with intrinsic sphincter deficiency? Tension-free vaginal tape or transobturator tape. Acta Obstet et Gynecol 88:920–926

8.

Doo C, Hong B, Chung B et al (2006) Five year outcome of the tension-free vaginal tape procedure for treatment of female stress urinary incontinence. Eur Urol 50:333–338

9.

Rezapour M, Falconer C, Ulmsten U (2001) Tension-free vaginal tape (TVT) in stress incontinent women with intrinsic sphincter deficiency (ISD)—A long-term follow-up. Int Urogynecol J 2:12–14

10.

Pariente JL, Villars F, Bram R, Ibarboure E (2005) Mechanical evaluation of various suburethral tapes used for the treatment of stress urinary incontinence. Prog Urol 6:1106–1109

11.

Ridgeway B, Chen C, Paraiso M (2008) The Use of Synthetic Mesh in Pelvic Reconstructive Surgery. Clin Obstet Gynecol 51(1):136–151

12.

Dylewski DA, Jamison MG, Borawski KM, Sherman ND, Amundsen CL, Webster GD (2007) A statistical comparison of pad number versuspad weights in the quantification of urinary incontinence. Neurourol Urodyn 26:3–7

13.

Pollak J, Neimark M, Connor J, Davila GW (2004) Air charged and microtransducer urodynamic catheters in the evaluation of urethral function. Int Urogynecol J 15:124–128

14.

Zoorob D, Karram M (2012) Role of autologous bladder-neck slings: a urogynecology perspective. Urol Clin North Am 39(3):311–316

15.

Ostermann KV, Davila GW (1993) Intraoperative urodynamics in patients undergoing a suburethral sling procedure. Int Urogynecol J 4:408

16.

David-Montefiore E, Frobert J, Grisard-Anaf M et al (2006) Peri-operative complications and pain after the suburethral sling procedure for urinary stress incontinence: a french prospective randomized multicentre study comparing the retropubic and transobturator routes. Eur Urology 49:133–138

17.

Nanzemi T, Kobashi K, Govier F (2007) Synthetic sling options for stress urinary incontinence. Curr Bladder Dysfunct Rep 2:79–85

18.

Amid P (1997) Classification of biomaterials and their related complications in abdominal wall hernia surgery. Hernia 1:15–21

19.

Ogah J, Cody J, Rogerson L (2009) Minimally invasive synthetic suburethral sling operations for stress urinary incontinence in women. Cochrane Database Syst Rev 4:CD006375

20.

Krauth J, Rasoamiaramanana H, Barletta H et al (2005) Sub-urethral tape treatment of female urinary incontinence—Morbidity assessment of the trans-obturator route and a new tape (I-STOP®): A multi-centre experiment involving 604 cases. Eur Urol 47:102–107

21.

Oh T, Shin J, Na Y (2012) A comparison of the clinical efficacy of the transobturator adjustable tape and transobturator tape for treating female stress urinary incontinence with intrinsic sphincter deficiency: short-term results. Korean J Urol 53:98–103

22.

Jeon M, Jung H, Chung S et al (2008) Comparison of the treatment outcome of pubovaginal sling, tension-free vaginal tape, and transobturator tape for stress urinary incontinence with intrinsic sphincter deficiency. Am J Obstet Gynecol 199:76.e1–76.e4

23.

Schierlitz L, Dwyer P, Rosamilia A et al (2008) Effectiveness of tension-free vaginal tape compared with transobturator tape in women with stress urinary incontinence and intrinsic sphincter deficiency. Obstet Gynecol 112:1253–1261

24.

Araco F, Gravante G, Sorge R et al (2008) TVT-O vs. TVT: a randomized trial in patients with different degrees of urinary stress incontinence. Int Urogynecol J 19:917–926

25.

Skala C, Renezeder K, Albrich S et al (2011) The IUGA/ICS classification of complications of prosthesis and graft insertion. Int Urogynecol J 22:1429–1439

26.

Wang K, Neimark M, Davila G (2002) Voiding dysfunction following TVT procedure. Int Urogynecol 13:353–358

27.

Abouassaly R, Steinberg J, Lemieux M et al (2004) Complications of tension-free vaginal tape surgery: a multi-institutional review. BJU Int 94:110–113

28.

Guezzi F, Serati M, Cromi A et al (2006) Tension-free vaginal tape for the treatment of urodynamic stress incontinence with intrinsic sphincteric deficiency. Int Urogynecol J 17:335–339
Conflicts of interest
GW Davila: honoraria, American Medical Systems, CL Medical, Astellas, Warner-Chilcott; consultant, American Medical Systems, Coloplast, CL Medical, Astellas; research funding, CL Medical. Other authors: No conflict of interest
About this article
Cite this article
Jijon, A., Hegde, A., Arias, B. et al. An inelastic retropubic suburethral sling in women with intrinsic sphincter deficiency. Int Urogynecol J 24, 1325–1330 (2013). https://doi.org/10.1007/s00192-012-2007-5
Received:

Accepted:

Published:

Issue Date:
Keywords
Intrinsic sphincteric deficiency

Stress urinary incontinence

I-STOP sling