Abstract
Given the role of human behavior in the spread of disease, it is vital to understand what drives people to engage in or refrain from health-related behaviors during a pandemic. This paper examines factors associated with the adoption of self-protective health behaviors, such as social distancing and mask wearing, at the start of the Covid-19 pandemic in the USA. These behaviors not only reduce an individual's own risk of infection but also limit the spread of disease to others. Despite these dual benefits, universal adoption of these behaviors is not assured. We focus on the role of socioeconomic differences in explaining behavior, relying on data collected in April 2020 during the early stages of the Covid-19 pandemic. The data include information on income, gender and race along with unique variables relevant to the current pandemic, such as work arrangements and housing quality. We find that higher income is associated with larger changes in self-protective behaviors. These gradients are partially explained by the fact that people with less income are more likely to report circumstances that make adopting self-protective behaviors more difficult, such as an inability to tele-work. Both in the USA and elsewhere, policies that assume universal compliance with self-protective measures—or that otherwise do not account for socioeconomic differences in the costs of doing so—are unlikely to be effective or sustainable.
Notes
Future work could explore the degree to which the socioeconomic patterns we present here extend to other countries. Findings in Adams-Prassl et al. (2020a) and Briscese et al. (2020) suggest that similar patterns can be seen in the UK and Italy, though Germany might be different. Related, and using the same data set as the one used in this paper, Belot et al. (2020a) examine demographic patterns (focusing on age) in self-protective behaviors across countries.

It is worth noting that examining all of the factors could lead to concerns of multiple hypothesis testing. Hence, we limited our analysis a priori to the three behaviors stated above. While they capture different actions, we are in effect testing one hypothesis—whether socioeconomic variables predict self-protective behavior change—using three measures of the outcome variable.

Also related, Borjas (2020) illustrates socioeconomic discrepancies in access to testing in New York City, showing that those without access also tend to be people with the highest probability of a positive test.

Wozniak (2020) also provides evidence of declines in well-being due to the pandemic, which relates to Adams-Prassl et al. (2020b), who document a decline in female mental health in the USA due to the lockdown measures to contain the pandemic, that are not explained by other factors such as financial or childcare stress.

Cutler et al. (2011) provide an excellent summary and overview of the socioeconomic status-health gradient literature.

Papageorge (2016) and Chan et al. (2016) are two studies which examine the history of the HIV epidemic to make broader points about health. More generally, Cawley and Ruhm (2011) provide a summary of the literature that examines cases where individuals make a trade off between controllable behaviors and health outcomes.

Many of these ideas were explored in a recent blog post by DeLuca et al. (2020). The current study builds on this piece, in part by using data to test hypotheses it put forth.

As a robustness check, we use information based on a respondent's occupation as a proxy measure for educational attainment and find that main results are unaffected.

Some respondents reported very large income losses. Given the difficultly in determining whether these are actual losses or survey errors, we use a dummy variable to flag these values. There are 173 of these observations. Our results are robust to the inclusion of these observations. The only difference is the magnitude on the lost income coefficient. The number in the table reflects the average of the remaining values. Conditional on having lost household income, the average loss was just above $2100.

If we include these observations in the "Other" category, our results remain unchanged.

In some specifications, we experiment with dropping extreme values under the assumption that they reflect respondent confusion. However, doing so does not alter our results.

One might be concerned that self-reported behaviors do not align with actual behaviors and that this bias relates systematically to income. This would be especially concerning if interviews were conducted in-person, but the survey was done on a computer. Moreover, studies specific to Covid-19 that have relied on self-reported information and data collected from devices such as cellphones have corroborated one another (Giuntella et al. 2020; Huckins et al. 2020).

To fix ideas, suppose an individual answered 3 (sometimes) for hand washing and 3 (sometimes) for taking public transport before the pandemic and 5 and 4, respectively, during the pandemic. The increase in hand washing accounts for 2 increases in self-protective behaviors and the increase in taking public transportation is recorded as a 1 increment decrease in self-protective behaviors. Taken together this results in a net effect of 2 − 1 = 1.

We kindly thank a referee for pointing out this concern.

This is one way to address pre-pandemic activity levels. We explored others, including different behavior change thresholds and restricting the sample to not include the lowest or highest income quintiles. Generally, our findings were similar under these approaches.

We also ran a multinomial logit model where the outcome variable is our work status variable to study which factors predict which types of work changes and find that these patterns hold. These results are available in the Supplemental Appendix of Papageorge et al. (2020).

We measure a respondent's belief in social distancing as the average of their beliefs about the effectiveness of shutting down non-essential businesses, limiting mobility outside the home, and forbidding mass gatherings.

Indeed, we must leave open the possibility that, due to our lack of knowledge about the illness, high answers are correct. As of November 2020, this scenario seems increasingly unlikely given yet another surge in cases and hospitalizations in the USA following well-publicized outbreaks in April and July (Madrigal and Kissane 2020).

We examined other characteristic associations beyond what is presented in the paper. Table 10 in the Appendix lists some of the other associations we explored.

A data set that over-samples non-white individuals would potentially reveal other differences by race or ethnicity in the likelihood of engaging in self-protective behaviors.

These estimates can be converted into moments perhaps usable in an epidemiological model. For example, across income quintiles, the probability that an average respondent would increase social distancing behavior if they began tele-working ranged from about 50 to 66%.

Similar figures using the lpoly smoother are available in the Supplemental Appendix of Papageorge et al. (2020).

According to this variable, 30% of the sample is college educated and the average income is 3.88 for the college educated and 2.78 for people without a college education.
References
Adams-Prassl A, Boneva T, Golin M, Rauh C (2020) Inequality in the impact of the coronavirus shock: evidence from real time surveys. Cambridge-INET

Adams-Prassl A, Boneva T, Golin M, Rauh C (2020) The impact of the coronavirus lockdown on mental health: evidence from the US. Working Paper 2020-030. Human Capital and Economic Opportunity Working Group

Adda J (2016) Economic activity and the spread of viral diseases: evidence from high frequency data, vol 131, pp 891–941

Adolph C, Amano K, Bang-Jensen B, Fullman N, Wilkerson J (2020) Pandemic politics: timing state-level social distancing responses to COVID-19. In: medRxiv

Akesson J, Ashworth-Hayes S, Hahn R, Metcalfe RD, Rasooly I (2020) Fatalism, beliefs, and behaviors during the COVID-19 pandemic. Working Paper 27245. National Bureau of Economic Research

Allcott H, Boxell L, Conway J, Ferguson BA, Gentzkow M, Goldman B (2020a) What explains temporal and geographic variation in the early us coronavirus pandemic? Working Paper 27965. National Bureau of Economic Research

Allcott H, Boxell L, Conway J, Gentzkow M, Thaler M, Yang DY (2020b) Polarization and public health: partisan differences in social distancing during the coronavirus pandemic. Working Paper 26946. National Bureau of Economic Research

Alon TM, Doepke M, Olmstead-Rumsey J, Tertilt M (2020) The impact of COVID-19 on gender equality. Covid Econ 4:62–85

Andersen M (2020) Early evidence on social distancing in response to COVID-19 in the United States. Tech. rep. SSRN

Arango T, Cowan J (2020) Gov. Gavin Newsom of California Orders Californians to Stay at Home. https://www.nytimes.com/2020/03/19/us/California-stay-at-home-order-virus.html (visited on 10/20/2020)

Ashraf BN (2020) Socioeconomic Conditions, Government Interventions and Health Outcomes During COVID-19, vol 37, pp 141–162

Barbash Fred, Horton A (2020) Florida Governor Issues Coronavirus Stay-At-Home Order After Heavy Criticism. https://www.washingtonpost.com/nation/2020/04/01/coronavirus-florida-desantis/ (10/20/2020)

Barrios JM, Hochberg Y (2020) Risk perception through the lens of politics in the time of the COVID-19 pandemic. Working Paper 27008. National Bureau of Economic Research

Barth D, Papageorge NW, Thom K (2020) Genetic endowments and wealth inequality. J Polit Econ 128(4):1474–1522

Béland Louis-Philippe, Brodeur A, Wright T (2020) Covid-19, stay-at-home orders and employment: evidence from CPS data. Discussion Paper 13282. IZA

Belot M, Choi S, Jamison J, Papageorge NW, Tripodi E, van den Broek-Altenburg E (2020a) Unequal consequences of Covid 19 across age and income: representative evidence from six countries

Belot M, Choi S, Jamison J, Papageorge NW, Tripodi E, van den Broek-Altenburg E (2020b) Six-country survey on Covid-19. Covid Econ 17:205–219

Bonacini L, Gallo G, Patriarca F (2021) Identifying policy challenges of COVID-19 in hardly reliable data and judging the success of lockdown measures. J Popul Econ 34:275–301

Bonacini L, Gallo G, Scicchitano S (2021) Working from home and income inequality: risks of a 'new normal' with Covid-19. J Popul Econ 34:303–360

Borjas GJ (2020) Demographic determinants of testing incidence and COVID-19 infections in New York City neighborhoods. Covid Econ 3:12–39

Briscese G, Lacetera N, Macis M, Tonin M (2020) Compliance with Covid-19 social-distancing measures in Italy: the role of expectations and duration. Discussion Paper 13092. IZA

Carroll CD, Crawley E, Slacalek J, White MN (2020) Modeling the consumption response to the CARES Act. Working Paper 27876. National Bureau of Economic Research

Cawley J, Ruhm CJ (2011) The economics of risky health behaviors. In: Handbook of Health Economics, vol 2. Elsevier, pp 95–199

Chan TY, Hamilton BH, Papageorge NW (2016) Health, risky behaviour and the value of medical innovation for infectious disease, vol 83, pp 1465–1510

Chiou L, Tucker C (2020) Social distancing, internet access and inequality. Working Paper 26982. National Bureau of Economic Research

CMS (2011) At risk: pre-existing conditions could affect 1 in 2 Americans. https://www.cms.gov/CCIIO/Resources/Forms-Reports-and-Other-Resources/preexisting (visited on 10/20/2020)

Coibion O, Gorodnichenko Y, Weber M (2020) The cost of the COVID-19 crisis: lockdowns, macroeconomic expectations, and consumer spending. Covid Econ 29:1–49

Cutler DM, Lleras-Muney A, Vogl T (2011) Socioeconomic status and health: dimensions and mechanisms. The Oxford Handbook of Health Economics. Oxford University Press, Oxford

De Avila J (2020) Gov. Cuomo orders all workforce in state to stay home. https://www.wsj.com/articles/new-york-gov-cuomo-orders-all-nonessential-workers-in-state-to-stay-home-11584718223 (visited on 10/20/2020)

Delavande A, Perry M, Willis RJ (2006) Probabilistic thinking and social security claiming. Working Paper 129. Michigan Retirement Research Center

DeLuca S, Papageorge NW, Kalish E (2020) The unequal cost of social distancing. Available at https://coronavirus.jhu.edu/from-our-experts/the-unequal-cost-of-social-distancing

Fairlie RW, Couch K, Xu H (2020) The impacts of COVID-19 on minority unemployment: first evidence from April 2020 CPS microdata. Working Paper 27246. National Bureau of Economic Research

Ferrer RA, Klein William MP (2015) Risk perceptions and health behavior. Curr Opin Psychol 5:85–89

Giuntella O, Hyde K, Saccardo S, Sadoff S (2020) Lifestyle and mental health disruptions during Covid-19. Discussion Paper 13569. IZA

Goodman R, Schulkin D (2020) Timeline of the coronavirus pandemic and U.S. response. https://www.justsecurity.org/69650/timeline-of-the-coronavirus-pandemic-and-u-s-response/ (visited on 10/20/2020)

Higgins-Dunn N, Breuninger K, Mangan D (2020) New York Gov. Andrew Cuomo orders all people to wear face coverings in public. https://www.cnbc.com/2020/04/15/new-york-gov-cuomo-to-order-all-people-to-wear-masks-or-face-coverings-in-public.html (visited on 10/20/2020)

Huckins JF, daSilva AW, Wang W, Hedlund E, Rogers C, Nepal SK, Wu J, Obuchi M, Murphy EI, Meyer ML, Wagner DD, Holtzheimer PE, Campbell AT (2020) Mental health and behavior of college students during the early phases of the COVID-19 pandemic: longitudinal smartphone and ecological momentary assessment study. J Med Internet Res 22(6):e20185

Lemire J (2020) Trump wears mask in public for first time during pandemic. https://apnews.com/article/7651589ac439646e5cf873d021f1f4b6 (visited on 10/20/2020)

Lillard LA, Willis RJ (2001) Cognition and wealth: the importance of probabilistic thinking. Working Paper 7. Michigan Retirement Research Center

Madrigal AC, Kissane E (2020) The worst day of the pandemic since May. https://www.theatlantic.com/science/archive/2020/11/pandemic-coronavirus-hospitalizations-new-record/617061/ (visited on 11/10/2020)

Manski CF (2020) Covid-19 policy must take all impacts into account. Scientific American. Available at https://blogs.scientificamerican.com/observations/covid-19-policy-must-take-all-impacts-into-account/

Manski CF, Molinari F (2020) Estimating the COVID-19 infection rate: anatomy of an inference problem. Journal of Econom

McCarthy J (2020) 43% of U.S. households report preexisting conditions. https://news.gallup.com/poll/269003/households-report-preexisting-conditions.aspx (visited on 10/20/2020)

Milani F (2021) COVID-19 outbreak, social response, and early economic effects: a global VAR analysis of cross-country interdependencies. J Popul Econ 34:223–252

Mongey S, Pilossoph L, Weinberg A (2020) Which workers bear the burden of social distancing policies?. Covid Econ 12:69–86

Okubo T (2020) Spread of COVID-19 and telework: evidence from Japan. Covid Econ 32:1–25

Painter M, Qiu T (2020) Political beliefs affect compliance with COVID-19 social distancing orders. Covid Econ 4:103–127

Pampel FC, Krueger PM, Denney JT (2010) Socioeconomic disparities in health behaviors. Ann Rev Sociol 36:349–370

Papageorge NW (2016) Why medical innovation is valuable: health, human capital, and the labor market. Quant Econ 7(3):671–725

Papageorge NW, Zahn MV, Belot M, van den Broek-Altenburg E, Choi S, Jamison JC, Tripodi E (2020) Socio-demographic factors associated with self-protecting behavior during the Covid-19 pandemic. Working Paper 27378. National Bureau of Economic Research

Posner RA, Tomas J. P. (1993) Private choices and public health: the aids epidemic in an economic perspective. Harvard University Press, Cambridge

Qiu Y, Chen X, Shi W (2020) Impacts of social and economic factors on the transmission of coronavirus disease 2019 (COVID-19) in China. J Popul Econ 33:1127–1172

Rahman AS (2020) Why can't everybody work remotely? Blame the robots. Covid Econ 36:105–128

Romo V (2020) California Gov. Newsom makes face masks mandatory amid rising coronavirus cases. https://www.npr.org/sections/coronavirus-live-updates/2020/06/18/880583357/california-gov-newsom-makes-face-masks-mandatory-amid-rising-coronavirus-cases (visited on 10/20/2020)

Saltiel F (2020) Who can work from home in developing countries. Covid Econ 6:104–118

Shapiro J, Wu S (2011) Fatalism and savings. J Socio-Econ 40(5):645–651

Siemaszko C (2020) Texas governor mandates mask-wearing across most of state as coronavirus cases surge. https://www.nbcnews.com/news/us-news/texas-governor-mandates-mask-wearing-across-most-state-coronavirus-cases-n1232845 (visited on 10/20/2020)

Simonov A, Sacher SK, Dubé J-PH, Biswas S (2020) the persuasive effect of fox news: non-compliance with social distancing during the Covid-19 pandemic. Working Paper 27237. National Bureau of Economic Research

Smith AC, Thomas E, Snoswell CL, Haydon H, Mehrotra A, Clemensen Jane, Caffery LJ (2020) Telehealth for global emergencies: implications for coronavirus disease 2019 (Covid-19). J Telemed Telecare 26(5):309–313.

Svitek P (2020a) Gov. Greg Abbott closes bars, restaurants and schools as he anticipates tens of thousands could test positive for coronavirus. https://www.texastribune.org/2020/03/19/texas-restaurants-bars-closed-greg-abbott/ (visited on 10/20/2020)

Svitek P (2020b) Gov. Greg Abbott resists calls for statewide shelter-in-place; moves to expand hospital capacity. https://www.texastribune.org/2020/03/22/texas-shelter-in-place-coronavirus-cases/ (visited on 10/20/2020)

Svitek P (2020c) Gov. Greg Abbott tells texans to stay home except for essential activity in april. https://www.texastribune.org/2020/03/31/greg-abbott-texas-executive-order-closures/ (visited on 10/20/2020)

Viner RM, Russell SJ, Croker H, Packer J, Ward J, Stansfield C, Mytton O, Bonell C, Booy R (2020) School closure and management practices during coronavirus outbreaks including COVID-19: a rapid systematic review. Lancet Child Adolesc Health

WHO (2020) Pandemic fatigue - reinvigorating the public to prevent Covid-19. Tech. rep. WHO Regional Office for Europe

Wozniak A (2020) Disparities and mitigation behavior during COVID-19. Institute Working Paper 32. Opportunity and Inclusive Inclusive Growth Institute: Federal Reserve Bank of Minneapolis

Wright AL, Sonin K, Driscoll J, Wilson J (2020) Poverty and economic dislocation reduce compliance with COVID-19 shelter-in-place protocols. Working Paper 2020-40. University of Chicago, Becker Friedman Institute for Economics

Yancy CW (2020) COVID-19 and african americans. J Am Med Assoc 323(19):1891–1892

Zimmermann KF, Karabulut G, Bilgin MH, Doker AC (2020) Inter-country distancing, globalisation and the coronavirus pandemic. World Econ 43 (6):1484–1498
Acknowledgments
The authors would like to thank the anonymous referees for helpful comments and suggestions. We are grateful for helpful comments from Stefanie DeLuca, Barton Hamilton and Emma Kalish. We also thank the editor, Klaus F. Zimmermann, for thoughtful comments and suggestions. Regarding author ordering, Papageorge and Zahn led this particular effort and are thus listed first. The remaining authors contributed equally and are listed in alphabetical order.
Funding
This study was supported by funding from the Creative-Pioneering Researchers Program at Seoul National University (Syngjoo Choi) and from the European University Institute (Michèle Belot).
Ethics declarations
Conflict of interest
The authors declare that they have no conflict of interest.
Additional information
Responsible editor: Klaus F. Zimmermann
Publisher's note
Springer Nature remains neutral with regard to jurisdictional claims in published maps and institutional affiliations.
Data availability
The data collected by Belot et al. (2020b) are available to the public on https://osf.io/aubkc/.
Code availability
The code that generates the analyses and figures presented in this paper are available upon request.
Appendix. Additional figures and tables
Appendix. Additional figures and tables
1.1

A.1 Figures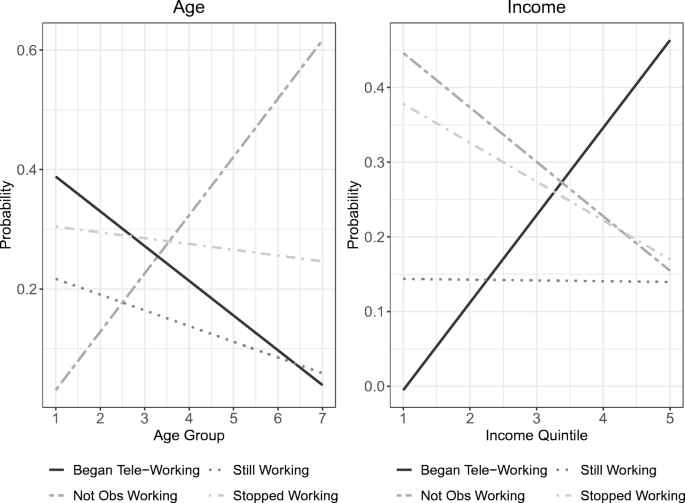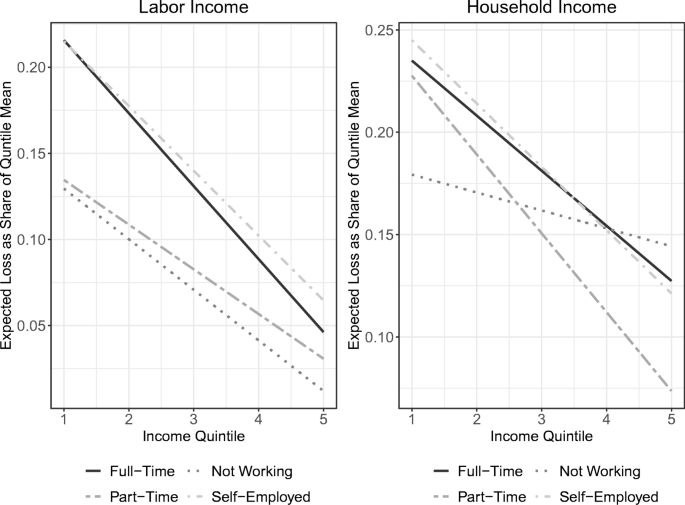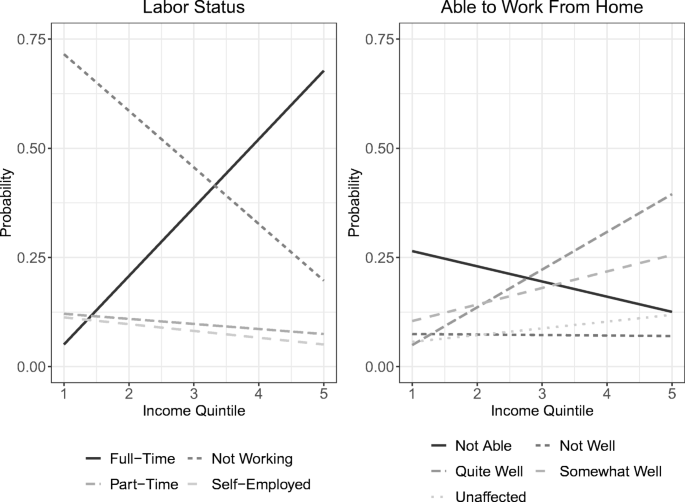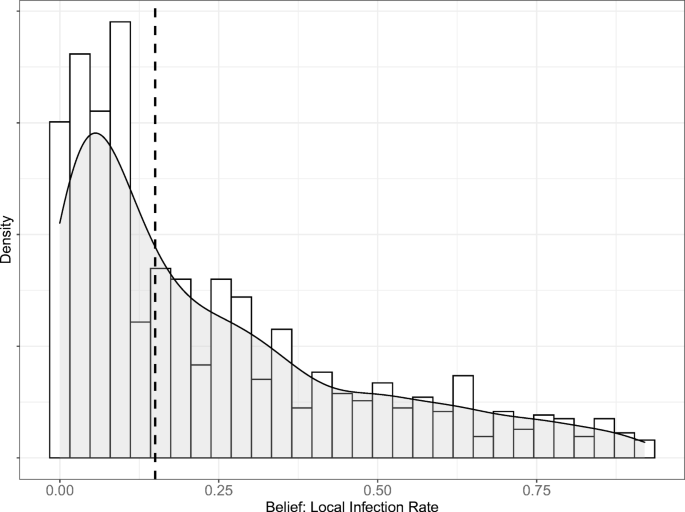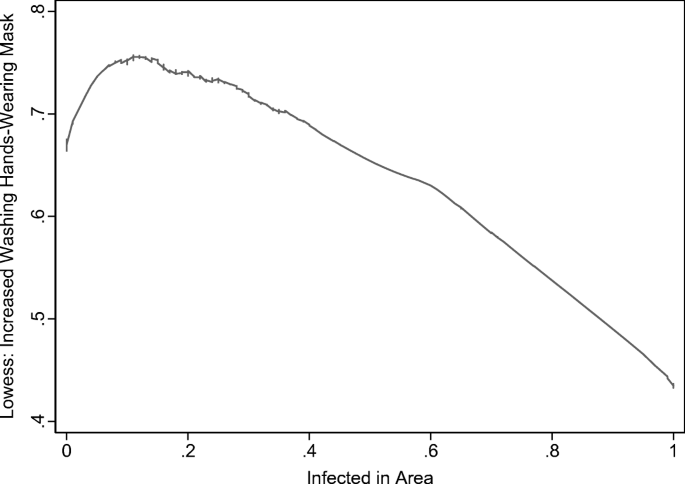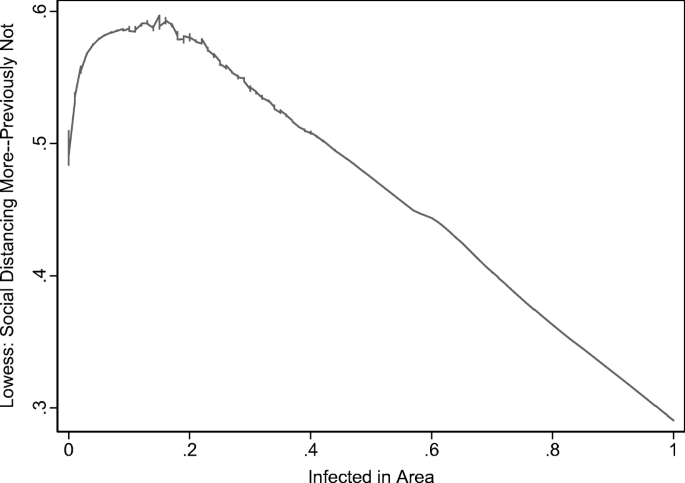 1.2

A.2 Tables
Rights and permissions
Open Access This article is licensed under a Creative Commons Attribution 4.0 International License, which permits use, sharing, adaptation, distribution and reproduction in any medium or format, as long as you give appropriate credit to the original author(s) and the source, provide a link to the Creative Commons licence, and indicate if changes were made. The images or other third party material in this article are included in the article's Creative Commons licence, unless indicated otherwise in a credit line to the material. If material is not included in the article's Creative Commons licence and your intended use is not permitted by statutory regulation or exceeds the permitted use, you will need to obtain permission directly from the copyright holder. To view a copy of this licence, visit http://creativecommons.org/licenses/by/4.0/.
About this article
Cite this article
Papageorge, N.W., Zahn, M.V., Belot, M. et al. Socio-demographic factors associated with self-protecting behavior during the Covid-19 pandemic. J Popul Econ 34, 691–738 (2021). https://doi.org/10.1007/s00148-020-00818-x
Received:

Accepted:

Published:

Issue Date:

DOI: https://doi.org/10.1007/s00148-020-00818-x
Keywords
Covid-19

Income inequality

Social distancing

Housing

Work arrangements
JEL Classification