Abstract
A sensitive and effective analytical method for the determination of hymexazol in cucumber and soil samples by gas chromatography with a flame photometric detector was developed. This method was validated with fortified at three different levels of 0.2, 1.0 and 5.0 mg/kg. Average recoveries obtained from cucumber and soil samples at three fortified levels were 94.0%–107.8% with relative standard deviations (RSDs) of less than 11.4%. Limits of quantification (LOQ) in cucumber and soil were 0.2 mg/kg. The method was successfully applied to determine hymexazol in real samples of cucumber and soil under open fields.
Access options
Buy single article
Instant access to the full article PDF.
USD 39.95
Price includes VAT (USA)
Tax calculation will be finalised during checkout.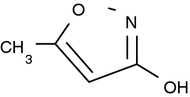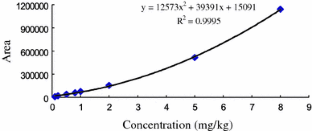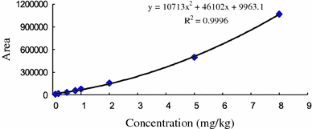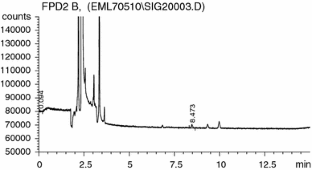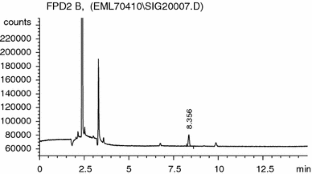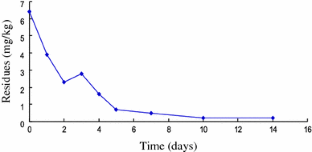 References
Argauer RJ (1969) Determination of residues of banol and other carbamate pesticides after hydrolysis and chloroacetylation. J Agric Food Chem 17:888–892

Butler LI, Madonough LM (1968) Mehods for the determination of residues of carbamate insecticides by elsetron-capture gas chromatography. J Agric Food Chem 16:403

Pilar V, Nerea A, Natalia C, Manuel HC (2008) Comparison of stir bar sorptive extraction and membrane-assisted solvent extraction for the ultra-performance liquid chromatographic determination of oxazole fungicide residues in wines and juices. J Chromatogr A 1194:178–183

Qian K, He S, Tang T, Shi TY, Li JQ, Cao YS (2011) A rapid liquid chromatography method for determination of glufosinate residue in maize after derivation. Food Chem 127:722–726

Tamura Y, Takano I, Kobayashi M, Tomizawa S, Tateishi Y, Sakai N, Ibe A, Nagayama T (2008) Determination of hymexazol in agricultural products by GC-NPD. J Food Hyg Soc Jpn 49(03):223–227

Zhang SQ, Cooper JF (1996) Adsorption, desorption, and degradation of three pesticides in different soils. Arch Environ Contam Toxicol 30:15–20
Acknowledgments
This work was supported by grants from the Institute for the Control of Agrochemicals, Ministry of Agriculture of the People's Republic of China.
About this article
Cite this article
Sun, D., Li, L., Ji, R. et al. Determination of Hymexazol in Cucumber and Soil Samples by Derivatization Using GC-FPD. Bull Environ Contam Toxicol 87, 653–656 (2011). https://doi.org/10.1007/s00128-011-0421-x
Received:

Accepted:

Published:

Issue Date:
Keywords
Hymexazol

Cucumber

Soil

Derivatization