Next up
Brief introduction of PELM (Partial Excision of Levator ani Muscle)
Your browser needs to be JavaScript capable to view this video
Try reloading this page, or reviewing your browser settings
You're watching a preview of subscription content. Log in to check access
This video is a guide to minimally invasive partial excision of the levator ani muscle (PELM) with coloanal anastomosis in patients with low rectal cancer in whom there is unilateral involvement of the levator ani. In the past, rectal cancer with invasion of the levator muscle represented an indication for abdominoperineal resection with permanent colostomy. With recent advances in understanding of the anatomy of the anorectum and pelvic floor, however, it has become possible to preserve the anal sphincter in cases of ipsilateral levator ani involvement. The video explains the relevant surgical anatomy and shows how to perform minimally invasive PELM, describing transabdominal and perineal procedures step by step. In addition, functional and oncologic outcomes are presented, based on the author's personal experiences. It is anticipated that this novel technique will become one surgical treatment option among the various anal sphincter-saving procedures.
Acknowledgements
Ho Seung Kim (Department of surgery, Yonsei University College of Medicine)
Eman Adnan Zakarneh (Department of general surgery, king Fahad military medical complex, Saudi Arabia)
Manar Mohammed Nassr (Royal Hospital, Ministry of health, Oman)
Introduction
A guide to minimally invasive partial excision of the levator ani muscle (PELM) with coloanal anastomosis in patients with low rectal cancer.
About The Author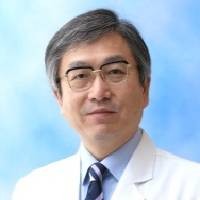 Dr. Nam Kyu Kim had performed over 10,000 cases of colorectal cancer so far, since2003, he started laparoscopic surgery for colorectal cancer. There after 2007 he also started robotic approach for rectal cancer, another over 2,000 cases would be IBD, diverticular disease and benign anorectal disease. He has served as 1st president of Asian pacific society of colorectal cancer, and president of Korean coloproctology and also president of Korean society of surgical oncology and president of Korean colorectal cancer study group. He published over 390 peer reviewed articles and author of chapter and books.
About this video
Author(s)

Nam Kyu Kim

DOI

https://doi.org/10.1007/978-981-33-6124-9

Online ISBN

978-981-33-6124-9

Total duration

24 min

Publisher

Springer, Singapore

Copyright information

© Springer Nature Singapore Pte Ltd. 2020
Video Transcript
Let me present the case presentation of the minimally invasive partial excision of the levator ani muscle in low rectal cancer.
58, lady, admitted to our hospital. She has no specific past medical history. Actually, she complained of the hematochezia, and she underwent colonoscopy. As you can see, the– ulceral fungating mass was found just above there. So we can– there are only two sides to where the tumor was located.
And based on the sister and transverse view of the MRI, of the poor protractor rectum, we can see the tumor is 8:00 CRM threatening was found. Actually, the location was near the pelvic floor. So we also found several suspicious visual unemployed metastasis.
We recommend preoperative chemoradiation, specifically to preserve the inner sphincter. So she tolerated preoperative chemoradiation very well, and seven weeks after completion of the rounds of chemoradiation, we're re-staging her with the MRI and endoscope. So you can see the endoscope showing that the tumor shrinks, and the tumor size is– tumor decreased in size.
And also, you can only– a fribotic ulceration, covered by yellowish exrete. And also, MRI showed that the tumor seems to be good response, so radiologists interpret that response into mrTRG3. But we found that the tumor was threatening throughout. Still, the tumor was showing at the CRM's threatening at the 8 o'clock direction of the pelvis.
There's a dynamic MRI showing that, as you can see, this is a corner view. Tumor invasion to the ligate MRI.
A tumor very close to the– seems to be invasion to the ligate MRI in the right side at 8:00. So we are planning a robotic partial excision of the levator ani muscle with the interstitial recision and coronary artery atherosclerosis.