Next up
Posterior Lamellar Keratoplasty (PLK)
Your browser needs to be JavaScript capable to view this video
Try reloading this page, or reviewing your browser settings
You're watching a preview of subscription content. Log in to check access
Endothelial keratoplasty versus penetrating keratoplasty will be discussed to understand why the shift towards endothelial keratoplasty happened. Special emphasis will be given to the history of EK starting at the very beginning, ie., Posterior Lamellar Keratoplasty. The subsequent evolution of EK through DLEK, DSEK, DSAEK, UT-DSAEK and finally to DMEK and PDEK will be discussed together with the various terminologies. Advantages and disadvantages of each will be briefly discussed. The role of Descemetorhexis in helping rapid adoption would be discussed. Finally, special techniques that can help make EK successful and repeatable such as E-PDEK will be discussed. Relevant and important scientific reports will also be highlighted briefly.
Introduction
This video features knowledgable information on endothelial keratoplasty and explains in a clear and easy to understand manner.
About The Author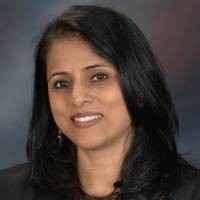 Dr. Soosan Jacob , MS, FRCS, DNB, MNAMS is Director & Chief; Dr. Agarwal's Refractive and Cornea Foundation (DARCF) and Senior Consultant, Cataract and Glaucoma Services, Dr. Agarwal's Group of Eye Hospitals, Chennai, India. She is a noted speaker widely respected for her innovative techniques and management of complex surgical scenarios. She conducts courses and delivers lectures in numerous national and international conferences; has been the recipient of IIRSI Special Gold medal, JRS Waring medal for Editorial excellence, ISRS Kritzinger Memorial award, Innovator's award (Connecticut Society of Eye Physicians), ESCRS John Henahan award for Young Ophthalmologist, AAO International Ophthalmologist Education Award, AAO International Scholar award, AAO Achievement award, ASCRS Top-Gun Instructor Award, UKSOS Gold medal, AM Gokhale award and oration, Bruce Jackson oration, Harold Stein Innovator lecture, Dr. TN Gopinathan Menon memorial Oration award, Dr P R Mondal Memorial Oration Award and is also a two time recipient of ASCRS Golden Apple award. She has delivered Keynote lectures at various international and national conferences including the recent (2018) Swiss Society of Ophthalmology annual conference and 2019 annual conference of Ophthalmological Society of Sweden. She has been invited to teach her techniques and innovations by Bascom Palmer Eye Institute, Miami, USA which is the number 1 ranked Eye Institute in the world.
About this video
Author(s)

Soosan Jacob

DOI

https://doi.org/10.1007/978-981-16-8700-6

Online ISBN

978-981-16-8700-6

Total duration

13 min

Publisher

Springer, Singapore

Copyright information

© Producer, under exclusive license to Springer Nature Singapore Pte Ltd. 2021
Video Transcript
[MUSIC PLAYING]
Hi, I'm Dr. Soosan Jacob, Director and Chief, Dr. Agarwal's Refractive and Cornea Foundation, Dr. Agarwal's Eye Hospital, Chennai, India. In this video, I'm going to be discussing the evolution of endothelial keratoplasty and also various terminologies used. In the presence of visual axis corneal stromal scarring or opacity, a penetrating keratoplasty or PK is performed, where all the layers of the cornea are replaced. As opposed to this, when there is no stromal scar or opacity over the visual axis, endothelial keratoplasty or EK may be performed, as a form of selective corneal component transplantation.
Endothelial keratoplasty has changed the field of corneal transplantation and has become the procedure of choice for endothelial disease. As per data from the United States, in 2012, the number of endothelial keratoplasties performed crossed the number of penetrating keratoplasties. Endothelial keratoplasty has numerous advantages– faster recovery, better visual results, less or no sutures, less suture-related problems, less irregular astigmatism, and less neovascularization. In addition, there is significantly less donor tissue transplanted in endothelial keratoplasty than in a penetrating keratoplasty. This being one among multiple reasons for lesser risk of graft rejection in an EK, as compared to a PK.
Other advantages include less risk of graft dehiscence, better globe stability, and better tectonic strength. An EK also avoids the risks associated with an open sky procedure. It gives a better corneal surface and avoids an anesthetic cornea, and, thereby, results in less epithelial and surface issues. All of these various reasons, along with the evolution of better and better techniques, has given a strong push to the adoption of endothelial keratoplasty around the world.