Your browser needs to be JavaScript capable to view this video
Try reloading this page, or reviewing your browser settings
You're watching a preview of subscription content. Log in to check access
This video presents the latest techniques in internal limiting membrane (ILM) flap surgery for the repair of macular holes. After explanation of essential background and surgical instrumentation, the surgical approach in the context of different eye conditions is illustrated. The video first describes how to create a flap and cover the macular hole with and without removal of the ILM from the macula, the latter approach being appropriate when the macular hole is small. Then, the technique in the challenging scenario of macular hole retinal detachment is shown, focusing on two patients who underwent ILM flap surgery with and without retinotomy. In each case, key steps are described in sequence and guidance is provided on the avoidance of pitfalls. The video will be ideal viewing for the retinal surgeon who has experience of conventional ILM peeling and now wishes to perform ILM flap surgery.
Introduction
This video presents the latest techniques in internal limiting membrane flap surgery for the repair of macular holes. The surgical approach in different eye conditions, including macular hole retinal detachment, is illustrated, with description of key steps and guidance on how to avoid pitfalls.
About The Author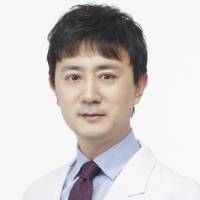 Dr. Ji Eun Lee published the first report of single-layered internal limiting membrane flap surgery for macular hole. The video was awarded 'Best of Show' in 2014 annual congress of American Academy of Ophthalmology. He has published over 130 peer-reviewed articles including the papers about the surgical techniques for macular hole. It as been cited over 100 times. He has also written the textbook, "Internal limiting membrane surgery."
About this video
Author(s)

Ji Eun Lee

DOI

https://doi.org/10.1007/978-981-16-2026-3

Online ISBN

978-981-16-2026-3

Total duration

37 min

Publisher

Springer, Singapore

Copyright information

© The Editor(s) (if applicable) and The Author(s), under exclusive license to Springer Nature Singapore Pte Ltd. 2021
Video Transcript
Hello. I'm Jin Eun Lee. With this video, I will offer you Internal Limiting Membrane Flap Surgery for treating a macular hole.
The Internal Limiting Membrane, or ILM flap surgery, is the most updated and the sophisticated technique in the field of intraretinal surgery. It is more difficult and time consuming than the conventional ILM pealing. But clearly, ILM flap surgery has merits over superior outcome, the success rate, and the primarily better functional outcomes, especially in the challenging cases, such as a chronic large hole or macular hole, complicating a highly myopic eyes.
Now this technique is being popular and used by more and more surgeons.
This video will provide the comprehensive information over ILM surgical techniques for treating macular hole, from the terminology and instruments, to management of a macular hole retinal detachment. You will learn the various modifications in various situations. I hope this video is a helper to improve your surgical practice.