Next up
Preoperative Considerations
Your browser needs to be JavaScript capable to view this video
Try reloading this page, or reviewing your browser settings
You're watching a preview of subscription content. Log in to check access
This video describes the stepwise management of dislocated intraocular lens (IOLs). It explains the pre-operative considerations and planning which goes into planning the surgery. It further discusses the management options one by one depending upon the amount of natural capsular support and type of dislocated IOL. The video also presents special situations such as with the bag dislocation, double dislocated IOLs, one lens in sulcus and another in the vitreous cavity and dislocated scleral fixated IOLs. The video will help the viewer to make informed decisions for management on a case to case basis and then proceed for surgery.
Introduction
The video provides a stepwise solution to the multitude of situations viewers can face while managing patients with dislocated IOLs in everyday practice.
About The Authors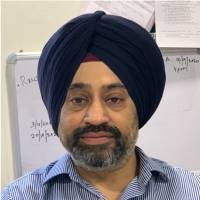 Dr Ramandeep Singh is currently working as Professor at Advanced Eye Centre in the subspecialty of vitreo-retina and uvea at Post Graduate Institute of Medical Education and Research, Chandigarh, India. His main areas of interest are diabetic retinopathy, age related macular degeneration (ARMD), macular disorders, and intraocular infections. He has more than 175 publications in various international and national peer reviewed journals. These publications include various surgical techniques for varied indications. He has nearly 20 years' experience of managing surgical retina conditions like proliferative diabetic retinopathy, complex and non-complex retinal detachment, dropped nucleus, dislocated intraocular lenses, endophthalmitis, etc. Among various awards, he has won Dr JM Pahwa award for best paper at Vitreoretinal Society of India (VRSI) meeting in 2007 and won best poster award at Annual meeting of American academy of Ophthalmology (AAO) at Chicago in 2014. He is a member of National Academy of Medical Sciences (NAMS).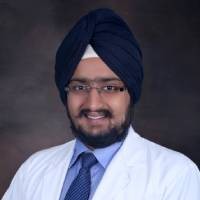 Dr Simar Rajan Singh completed Master of Surgery in Ophthalmology from Advanced Eye Centre, Post Graduate Institute of Medical Education and Research, Chandigarh, India. He did his fellowship in the field of vitreo-retinal surgery and uveitis from the same institute. He was awarded fellowship in vitreo-retina by the International Council of Ophthalmology in 2019. His area of interest is pediatric retinal disorders and their management.
Dr. Simar received the coveted Prof. I. S. Jain Memorial Silver medal for the Best Post Graduate from Advanced Eye Centre, PGIMER, Chandigarh and the Carl P Herbort Travel award by the Uveitis Society of India. He represented India at the 61st meeting of Nobel Laureates and Scientists at Lindau, Germany dedicated to Physiology / Medicine in the 2011. His passion for editing surgical videos and producing them into movies has earned him accolades at various film festivals around the world including the coveted 'Best of the Best' award at the Film Festival Awards of the American Society of Cataract and Refractive Surgery. He has many indexed publications and several faculty talks to his name in the field of vitreo-retina and uveitis, including invited faculty to the retina sub-speciality day, American Academy of Ophthalmology. He serves as a reviewer to various national and international journals including American Journal of Ophthalmology, European Journal of Ophthalmology and Indian Journal of Ophthalmology.
About this video
Author(s)

Ramandeep Singh
Simar Rajan Singh

DOI

https://doi.org/10.1007/978-981-16-1105-6

Online ISBN

978-981-16-1105-6

Total duration

17 min

Publisher

Springer, Singapore

Copyright information

© Producer, under exclusive license to Springer Nature Singapore Pte Ltd. 2021
Video Transcript
[MUSIC PLAYING]
Dislocated intraocular lenses require individualized management in each case. In this video, we will discuss the various management options for such cases in a variety of situations. IOL dislocation can be caused by either loss of capsular integrity or dislocation of the complete IOL Bag complex due to the loss of zonular integrity. From the point of timing of dislocation, it can either occur early, within a few days of surgery; intermediate, when it occurs a few days to weeks after the surgery; or late, when the IOL dislocates months to years after the primary surgery.
The etiology too varies according to the timing. Early dislocation occurs due to intraoperative events, such as misjudging the capsular support or inadvertent placement of the IOL through the posterior capsular tear by the surgeon. Intermediate dislocation may occur due to spontaneous rotation of the IOL away from the areas of capsular support. Late dislocation usually occurs due to loss of zonular support, which may occur over time due to inherent disorder, such as pseudoexfoliation or induced by external trauma.
In a patient with a dislocated IOL, management options include either observation or surgery. Surgical options can, again, be divided into either repositioning the same IOL, or in certain situations, an IOL exchange. Observation is only advised when there is a simple decentration of the IOL and the patient is comfortable with refractive correction and/or use of miotic agents. Observation may also be chosen if systemic and ocular factors limit further intervention or the patient declines consent.