Next up
Gastroesophageal Reflux Disease, An Algorithmic Approach
Your browser needs to be JavaScript capable to view this video
Try reloading this page, or reviewing your browser settings
You're watching a preview of subscription content. Log in to check access
This video breaks down gastroesophageal reflux disease into an easy to understand flowsheet for practicing gastroenterologists and medical students. It describes patients with alarm features requiring a different workup than those without and provides management recommendations for all patients with gastroesophageal reflux disease. This concise video tool helps clinicians make better decisions while taking care of their patients or quickly update their knowledge while preparing for an exam.
Introduction
This video offers an algorithm for understanding gastroesophageal reflux disease and provides management recommendations.
About The Author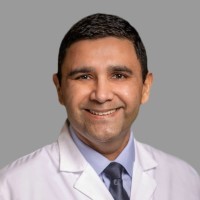 Kashif J. Piracha , MD FACP FASN FNKF is a dual board-certified physician currently in active clinical practice at Methodist Willowbrook Hospital in Houston, Texas. Dr. Piracha is board-certified in Internal Medicine and Nephrology by the American Board of Internal Medicine. He has been a practicing physician for the last 15 years and has a broad range of experience treating patients in both short- and long-term acute care hospitals and rehabilitation facilities.
In addition to his clinical responsibilities, he is also the Clerkship Director of Internal Medicine for the Texas A&M College of Medicine at Methodist Willowbrook site. In this role, he is actively involved in mentoring, educating, and training the medical students who will be the torchbearers and leaders of tomorrow.
In appreciation of his contributions, Dr. Piracha was elected a Fellow of the American College of Physicians (FACP) in 2012, a Fellow of the National Kidney Foundation (FNKF) in 2013, and a Fellow of the American Society of Nephrology (FASN) in 2015.
Dr. Piracha is also an active speaker on healthcare related topics and is passionate about disease prevention, healthy nutrition and risk factor modification.
About this video
Author(s)

Kashif Piracha

DOI

https://doi.org/10.1007/978-3-031-26915-8

Online ISBN

978-3-031-26915-8

Total duration

12 min

Publisher

Springer, Cham

Copyright information

© The Editor(s) (if applicable) and The Author(s), under exclusive license to Springer Nature Switzerland AG 2023
Video Transcript
[MUSIC PLAYING]
Hello, and welcome. Thank you so much for joining me for this video. My name is Dr. Kashif Piracha. I'm going to be your host for this video.
I'm a double board certified internal medicine and nephrology doctor. I'm also a hypertension specialist. I have 16 years of clinical experience treating patients in different clinical settings. And the reason I've created this video is twofold. The topic of this video is Gastroesophageal Reflux Disease, an Algorithmic Approach.
And one of the reasons I created this video is that whenever I'm seeing a patient in my hospital who is presenting with symptoms concerning for gastroesophageal reflux disease, then I use this algorithmic approach to work the patient up and to get to the correct treatment modality that I'm going to treat the patient with.
And also, if I'm on a licensing exam and I have questions about gastroesophageal reflux disease, then I use this algorithmic approach to try to get to the right answer. So without wasting any further time, let's jump right in.