Next up
A Theory of Change
Your browser needs to be JavaScript capable to view this video
Try reloading this page, or reviewing your browser settings
You're watching a preview of subscription content. Log in to check access
This video covers the philosophy of history as historical self-understanding remains a fundamental question of the discipline. It sketches a fresh interpretation looking back to ancient Greece and Rome to present day, evaluating where humanity is relative to history, and considering this possible "age of transition". Included are resources philosophy can provide to help answer this such as attention to progress, teleology, and "end of history" discourse. The intended audience for this perennial line of questioning are researchers and students interested in the cross-sections of history and philosophy and related disciplines of the humanities and social sciences.
Introduction
This video sketches a fresh interpretation that looks at once back to ancient Greece and Rome as well as at the present "age of transition."
About The Author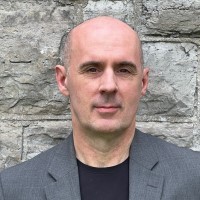 Paul Fairfield is Professor of Philosophy at Queen's University in Kingston, Canada. He works generally in the tradition of phenomenology and hermeneutics and in addition to his recent work in philosophy of history he has authored books on philosophy of education, political theory, philosophical hermeneutics, existential phenomenology, and aesthetics. His recent books include Philosophical Reflections on Antiquity (Lexington, 2020) and Historical Imagination (in progress). He publishes philosophical podcasts on PhilosophyCrush.com.
About this video
Author(s)

Paul Fairfield

DOI

https://doi.org/10.1007/978-3-031-15133-0

Online ISBN

978-3-031-15133-0

Total duration

59 min

Publisher

Springer, Cham

Copyright information

© The Editor(s) (if applicable) and The Author(s), under exclusive license to Springer Nature Switzerland AG 2023
Video Transcript
This video is on historical change. Is there a logic of historical change, a model that helps us to understand the nature of historical transformation and transition? Are we living in an age of transition, as so many writers and intellectuals have been saying for over a century now?
I think we are, but in what sense is this so? And also, what is the nature of historical knowledge and historical imagination? My name is Paul Fairfield. I'm a professor of philosophy at Queen's University in Kingston, Ontario. You can check out my website at paulfairfield.com. I also do podcasts at philosophycrush.com. I hope you enjoy this.