Next up
Ultrasound Guided Interventions for Lower Back Pain
Your browser needs to be JavaScript capable to view this video
Try reloading this page, or reviewing your browser settings
You're watching a preview of subscription content. Log in to check access
This video describes the pathology, anatomy, sono-anatomy and ultrasound guided nerve block techniques for effective diagnosis and management of lower back pain. Presented in an engaging and practical style, the performance of ultrasound interventions as well as neuromodulation for optimal clinical outcomes are highlighted throughout the video.
Ultrasound Guided Interventions for Lower Back Pain provides an informative overview of superior and medial cluneal nerve anatomy, pathophysiology, superior cuneal nerve block, ultrasound guided diagnostic medial cluneal nerve block, neuromodulation and radiofrequency ablation for improved clinical care in routine and complex cases.
Introduction
This video describes the pathology, anatomy, sons-anatomy and ultrasound guided nerve block techniques for effective management of lower back pain.
About The Authors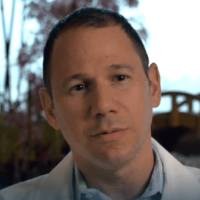 David Rosenblum , MD, currently serves as the Director of Pain Management at Maimonides Medical Center and AABP Integrative Pain Care. As a member of the Department of Anesthesiology, he is involved in teaching, research, CME activities, and was key faculty in developing the anesthesiology residency's regional anesthesia block rotation, as well as institutional wide acute and chronic pain management protocols to ensure safe and effective pain management. He currently is a managing partner in a multi-physician private pain practice, AABP Integrative Pain Care, located in Brooklyn and Great Neck, NY. He is one of the earliest interventional pain physicians to integrate ultrasound guidance to improve the safety and accuracy of interventional pain procedures. Dr. Rosenblum has been teaching ultrasound for over a decade and is the creator of PainExam.com and the NRAP Academy.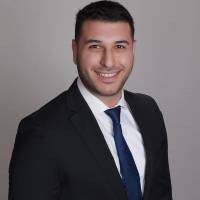 Ralph Bar-El is a Resident in Anesthesiology at SUNY Downstate Medical Center. His specific interests include chronic pain management and regional anesthesia. Ralph began his work with Dr. Rosenblum in the fall of 2020, this provided immense exposure to Ultrasound-Guided Pain Interventions as well as Regenerative Pain Management Procedures. His interests in the field have grown since then and he plans to tackle more facets of the specialty in future research projects.
About this video
Author(s)

David Rosenblum
Ralph Bar-El

DOI

https://doi.org/10.1007/978-3-030-93526-9

Online ISBN

978-3-030-93526-9

Total duration

1 hr

Publisher

Springer, Cham

Copyright information

© The Editor(s) (if applicable) and The Author(s), under exclusive license to Springer Nature Switzerland AG 2021
Video Transcript
My name is Dave Rosenblum and I am the director of pain management in Maimonides Medical Center. Ralph Bar-El is my course co-creator. We are bringing you a course on lower back pain and the application of ultrasound to treat common low back pain problems.