Next up
Key Challenges and Skill Evolution
Your browser needs to be JavaScript capable to view this video
Try reloading this page, or reviewing your browser settings
You're watching a preview of subscription content. Log in to check access
This video addresses the skills needed for end-to-end solution development. While organizations are investing in creating specialized skills, the generalist who can integrate the solution is scarce. Viewers will learn about acquiring the skills necessary to leverage AI and big data in facilitating customer engagement and automating decisions.
Introduction
This video examines how data-driven analytics and AI can make significant changes to customer engagement and automation of inefficient operations.
About The Authors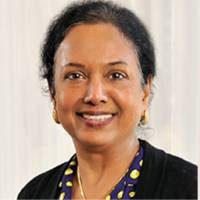 Neena Sathi is Principal at Applied AI Institute. She has over 30 years of AI development experience in many industries like Telecom, Healthcare, Retail and Government. She has widely deployed AI applications in the US, Canada, and Latin America. Neena has published many papers in AAAI, IEEE, WCF, ECF, IBM Information on Demand, IBM Insight, World of Watson, IBM Developer Works and many others. She has worked as Director of AI Technologies at Accenture, CenturyLink, KPMG and IBM.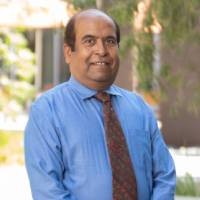 Arvind Sathi is the Director of AI Literacy for KPMG LLP and an adjunct faculty member at University of California, Irvine, USA. He leads introduction of AI to KPMG advisory business and teaches at master's level programs in Business. He is regularly invited to speak on this topic. Arvind has written four books, the last two focused on engagement with customers using AI and Analytics technologies and published by Palgrave.
About this video
Author(s)

Neena Sathi
Arvind Sathi

DOI

https://doi.org/10.1007/978-3-030-89607-2

Online ISBN

978-3-030-89607-2

Total duration

1 hr 19 min

Publisher

Palgrave Macmillan

Copyright information

© The Editor(s) (if applicable) and The Author(s), under exclusive license to Springer Nature Switzerland AG 2021
Video Transcript
Key skills to drive data and AI-driven engagement. Today, social media, blockchain, and IoT technologies have created a tsunami of data sources. Most of this data is unstructured or semi-structured and increasingly stored in mix of cloud-based application.
Many new AI and analytics technologies have emerged, such as semantic web, ambient data management, deep learning, and so on, to assemble, organize, and develop insights from this data. With ease of data availability and low cost GPU machines in multi-cloud environment, media vendors are beginning to enhance their tooling around these new core capabilities.
Tooling is increasingly available from big four– Google IBM, Microsoft, and Amazon. And large-scale data sets are available from Kegel and other open sources. This is a lot of complexity added in a relatively short time, leading to a strain on relatively scarce skills in applying these techniques and leveraging cloud-based environments and data sets.
Additionally, experts is scarce in selecting the right use case and aligning data or preparing data to apply right models to right problem from business perspective. With record spending in technology, we need specialized skills in assimilating, integrating, and harvesting these techniques to consider solution lifecycle.
This video book will establish the need for specialized skills as well as describe key skills required. It will identify the prerequisites, the mindsets, and the training processes associated with each skill. It will also showcase how these skills come together.
In this introduction section, we will cover video book outline and its expected outcome. We will also provide brief introduction on instructors Dr. Arvind Sathi and Miss Neena Sathi.
Course outline– this video book is divided into multiple sections. After this introduction section, we will enumerate various complexity challenges and showcase major changes in skills driven by technology, data, and insight changes in section 2.
Here is a progression of various skills for the past 50 years. We will cover various new emerging roles like role of data scientist or emerging role of citizen data scientist in crowdsourcing, applying, and customizing AI models, fast-moving role of data engineers, and how this role needs to synthesize big data and analytics.
As knowledge and insights catalog are a key component of an AI system, it is the role of the librarian and AIs towards to govern the content and ensure enhancements and safekeeping. We recommend to organize various roles in four distinct organization to manage your data science or AI or data-driven insight engagement.
Our first organization is line of business and is the major consumer of your AI models and associated insights. Citizen data scientist will fall in this organization.
In section 3, we will cover roles and responsibility for various skills within line of business organization. Second organization is data literacy and stewardship organization. This organization is responsible for data acquisition, both corporate and external, as well as management and providing stewardship for managing the data and AI models.
They will also be responsible for bringing awareness on big data, AI, and data-driven insights across different divisions of the corporation. Data engineers and AI stewards will fall in this organization. In section 4, we will cover roles and responsibilities for various resources within data literacy and stewardship organization.
Innovation Center of Excellence, CoE Organization, is responsible for developing your AI solutions and generating AI and data-driven insights. Data scientist and librarian will fall in this organization. In section 5 of the video book, we will cover roles and responsibilities for various resources within CoE Organization.
Finally, traditional CTO/CIO organization is responsible for managing platforms for AI models and associated insights. They will also provide support for continuous development, testing, and deployment paradigm as well as providing guidelines for various non-functional requirement like data security, privacy, reporting, auditing, and logging.
In section 6, we will cover roles and responsibility for various skills and resources within CIO/CTO organization. Here is a summary of key organizations involved in development and management of data and AI-driven customer engagement.
In section 7 of the video book, we will summarize how different roles come together in the context of data science engagement and how they collaborate to drive successful data and AI-driven customer engagement. In the last section, we will summarize our finding and will provide a set of recommended readings.
Audience– we are developing course material in this area targeted to business and IT professionals and executives who are interested in exploring AI technologies for automating their daily or mandate business processes. We are also targeting this course to graduate students in business, analytics, and information technology who are interested in data science as a career and are trying to understand the impact of AI to their work for developing and managing successful applications and underlying benefit cases.
Audience is primarily interested in understanding the impact of AI to their work and what skills are needed to develop successful AI applications that automate business processes for their users.
Expected outcome– what will you get out of this video book? You will be able to understand various skills needed to design, develop, and operate an AI application. You will be able to articulate the skills in personality types, training, and skill grooming. Finally, you will be able to identify their value to projects and how they collaborate.
Hi, I'm Neena Sathi, and I have over 30 years of AI development experience in many industries like telecom, health care, retail, and government. In telecom, I have built several AI systems for consultative selling and service engagements. For retail, I have built AI system for streamlining front-end and billing business processes. I have widely deployed AI applications throughout the world, including US, Canada, and Latin America.
I have widely presented and published AI-related papers in many magazines and conferences. I have worked as director of AI technologies at Accenture, CenturyLink, KPMG, and IBM.
Hi, my name is Arvind Sathi, and I will be the co-pilot, along with Neena, in teaching this course to you. Let me give you a little bit of my background. I did my PhD from Carnegie Mellon University in 1980s in the initial days of AI, working under Professor Herb Simon, who received his Nobel Prize at Uni of Art as well as considered to be the father of artificial intelligence.
Since then, I have had a fortunate experience of working alongside many AI researchers as well as AI practitioners at Carnegie Group, at KPMG, at IBM, and currently I teach AI and analytics related courses at University of California Irvine. And my day job is teaching 10,000 professionals at KPMG on concepts around AI and analytics.
I have done, over the last several decades, a fair amount of work in envisioning, developing, and deploying AI systems across the globe and in three major industries– telecom, media, and accounting.