Next up
AI Driven Analytics – Evolution
Your browser needs to be JavaScript capable to view this video
Try reloading this page, or reviewing your browser settings
You're watching a preview of subscription content. Log in to check access
In the digital age, multiple waves of AI technology have taken place, providing businesses with powerful insights with which to improve processes for greater customer satisfaction. This video covers all different waves of AI technologies and how to use each to solve given business problems. With case studies highlighting the benefits of each type of AI technology, this video will appeal to students and others looking to grasp how organizations can automate their business processes using data and AI driven analytics.
Introduction
This video covers all different waves of AI technologies and how to use each to solve given business problems.
About The Authors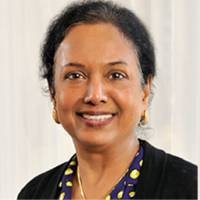 Neena Sathi is a Principal at Applied AI Institute. She has 30+ years of experience envisioning, designing, developing and implementing AI solutions associated with enhancing customer experience, back office automation and risk and compliance for many Fortune 100 organizations. She has worked as Director of AI Technologies at Carnegie Group, Inc, an AI startup, Accenture, KPMG, and IBM.
Neena has three masters degrees including MBA from leading US universities. She is a Master certified integration architect from IBM and Open Group as well as certified Project management professional (PMP) from Project management institute. She is also certified in many Cloud and Cognitive technologies. She has widely presented and published many papers in AAAI, IEEE, WCF, ECF, IBM Information on Demand, IBM Insight, World of Watson, IBM Developer Works and various academic journals.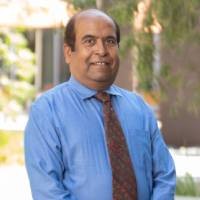 Arvind Sathi is the Director of AI Literacy at KPMG and a faculty member with University of California where he teaches courses on AI and Analytics. Dr. Sathi received his Ph.D. in Artificial Intelligence from Carnegie Mellon University and worked under Nobel Prize-winner Dr. Herbert A. Simon. Dr. Sathi is a seasoned professional with leadership in Artificial Intelligence and Data Science solution development and delivery. Dr. Sathi was a pioneer in developing AI solutions at Carnegie Group (a Carnegie Mellon startup), leading to its successful public offering as a profitable AI company. At KPMG/Bearingpoint, he led the practices for Intelligent Process Automation, Enterprise Integration, & Analytics. At IBM, Dr. Sathi has led several AI and Data Science programs involving IBM products from IBM Watson, and Cloud business units, and has provided technical oversight to IBM's strategic accounts. He has also delivered numerous workshops and presentations at industry conferences on technical subjects and holds four patents in information technology. He has published four books on analytics - Cognitive (Internet of) Things, Engaging Customers Using Big Data, Big Data Analytics, Customer Experience Analytics. He has also been a contributing author in a number of Data Governance books written by Sunil Soares and has published an article series on Advanced Analytics for IBM Developer Works.
About this video
Author(s)

Neena Sathi
Arvind Sathi

DOI

https://doi.org/10.1007/978-3-030-85333-4

Online ISBN

978-3-030-85333-4

Total duration

1 hr 23 min

Publisher

Palgrave Macmillan

Copyright information

© Springer Nature Switzerland AG 2021
Video Transcript
Introduction to AI-driven analytics. Analytics and AI are binome identical twins, where it is hard to differentiate how they grow separately over the last 40 years and came together in the last decade. Having grown up in both worlds, we have seen a gradual mashup between the two sets of technology. The purpose of this video is to showcase to you an important aspect of the match up, how has it supported, enhanced, and driven analytics.
It is commonplace for us to hear about contributions of analytics and how analytics has shaped AI. Many of those discussions undermine the AI technologies and their far-reaching impact. In this video, we'll share strategic technological innovations that are now part of the AI and analytics spectrum and all their genesis through the decades of AI research work.
Why is it important to establish this differentiation? Today we have seen many claims on AI, where AI has seen a mere extension of machine learning, and an automation arm for decisions made by simplistic analytics model. Such claims undermine major benefits one can draw from AI-driven analytics.
We will introduce how AI induced techniques to capture perception, knowledge, learning, and collaboration. Can drive significant capabilities. Hope you will learn from this video how to spot an AI-driven analytics system and enhance your existing analytics to make it more human like in its capabilities.
Introduction. In this section, we will cover outline for this video book and its expected outcome. We will also provide brief introduction on instructors, Dr. Arvind Sathi and Ms. Neena Sathi. Course outline. This video book is divided into multiple sections. After this introductory section, we will provide a brief history of evolution of AI and analytics and how they grew and gradually came together to provide joint capabilities.
Next, we will cover four AI components and each area will cover key technologies and how they drive and transform analytics. First area is sensing. This includes perception capabilities embedded in our ingestion of speech, images, text, and sensor.
Second area is learning. Here we will discuss the role of adaptive learning in model improvement as seen today in supervised, unsupervised, and reinforcement learning. Third area is reasoning. Our discussion here showcases the role of semantic knowledge representation in developing reasoning capabilities. Fourth area is interaction. It covers our use of collaboration in human machine interaction.
Next, we will round up the four capabilities– perception, adaptive learning, semantic knowledge representation, and collaboration– and show how they have collectively shaped analytics. After introduction of AI technologies, we will use two case studies to identify and frame the capabilities. This case study will also be used to assess the motivation impact of that on the underlying use cases.
First case study is customer analytics. We will discuss how customer analytics is evolving with the AI capabilities in our understanding of customer sentiments, behavior, interaction, and demographics. Second case study is product analytics. We will discuss the role of AI in shaping understanding of product hierarchies and components and their usage.
These two areas represent classical analytics application, which are going through significant transformation in the last decade. Similar capabilities can be envisioned in other classical areas such as risk, finance, operations, and so on. We hope our audience will see the parallels. In the last summary section, we will summarize our findings and will provide you a set of recommended readings and courses in this area.
Expected outcome. What will you get out of this video book? You will be able to understand evolution of AI and analytics. You will be able to articulate the media propositions and technological components of AI. You will be able to identify the value of AI to analytics use cases and be able to appreciate how AI can be used to benefit analytics use cases.
I am Neena Sathi. I have worked as director of AI technologies at Accenture, CenturyLink, KPMG, and IBM. I have over 30 years of developing and deploying AI applications worldwide, including US, Canada, Latin America, and Asia. I have also widely presented and published my learnings on AI by presenting papers in many magazines and conferences.
My AI development experience is in many industries like telecom, health care, retail, and government. In telecom, I have built several conversational AI systems for consultative selling and service engagements. For retail, I have built conversational AI systems for streamlining and automating front end and building business processes.
Hi. I'm Arvind Sathi. I received my PhD from Carnegie Mellon University in the field of artificial intelligence. I've worked under Professor Herb Simon, who received his Nobel Prize in economics. I worked at University of California, Irvine, where I teach courses at graduate level in AI analytics, and I also work at KPMG, where I lead educational activities associated with AI literacy for 20,000 advisory consultants.
I have experience in developing and deploying AI systems in telecom, media, and accounting services. I've done this work across the globe in Australia, in Asia, in Europe, as well as in the US. I have written four books in the field of AI analytics and have several patents and many papers in the field.