Next up
Radiological Images
Your browser needs to be JavaScript capable to view this video
Try reloading this page, or reviewing your browser settings
You're watching a preview of subscription content. Log in to check access
Appropriate for experienced paediatric neurosurgeons, intraoperative neurophysiologists and fellow trainees, this video is a detailed and technical guide to the total resection of a complex spinal cord lipoma.
There will be an accompanying short chapter and some additional details about the techniques and special equipment needed, together with figures. This short chapter is essential in understanding all the nuances of the video and must be included. The video itself is a fairly detailed step-by-step technical primer showing the resection of a complex dorsal spinal cord lipoma in a child.
Introduction
This video is a guide on Total Resection of Complex Dorsal Spinal Cord Lipoma and Reconstruction of the Neural Placode
About The Author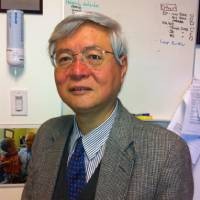 Dachling Pang Widely acclaimed internationally for his pioneering work on disorders of the paediatric spine especially in the field of spinal dysraphism and other congenital malformations, Dachling Pang was conferred an Adjunct Professorship from the Nanjing Medical University, China, an Honorary Professorship from Sun Yat-Sen University, China, and Visiting Professorship from the University of Cape Town, South Africa. He is also an honorary member of the Neurosurgical Society of Hong Kong. He has been an invited speaker on over 410 occasions to many countries, and was also guest surgeon in many places including Hong Kong, Singapore, India, Beijing, Nanjing, Guangzhou in China, Taiwan, South Africa, and Thailand.
With research interests encompassing neuroembryology, paediatric spinal injuries, spinal cord congenital malformations, embryology and bony malformations of the craniovertebral junction, intraoperative neurophysiology monitoring, and neuroendocrinology, he has been the principle recipient of a National Institute of Health RO-1 Grant on intraventricular haemorrhage in a canine model, and a Centre Project Grant from the University of Pittsburgh on the induction of precocious puberty using a non-invasive balloon in the third ventricle in a primate model. His published list includes over 200 refereed articles and chapters, many of which are landmark publications.
About this video
Author(s)

Dachling Pang

DOI

https://doi.org/10.1007/978-3-030-81267-6

Online ISBN

978-3-030-81267-6

Total duration

31 min

Publisher

Springer, Cham

Copyright information

© The Editor(s) (if applicable) and The Author(s), under exclusive license to Springer Nature Switzerland AG 2021
Video Transcript
This video is about the technique of Total Resection of Complex Spinal Cord Lipoma. I chose a very large dorsal lipoma because it illustrates most of the important technical points. This is a case actually of a 12-month-old girl with a weak left leg.