Your browser needs to be JavaScript capable to view this video
Try reloading this page, or reviewing your browser settings
You're watching a preview of subscription content. Log in to check access
This video offers guidance on all aspects of the use of stainless steel crowns in children. It opens by explaining the indications and contraindications for placement of stainless steel crowns and outlining why the primary tooth in question was selected for a crown.
Preoperative assessment of occlusion, anesthetization of the tooth, and tooth preparation are then described in detail, and guidance provided on crown selection and manipulation, including crown trimming, contouring, and crimping. Finally, the steps involved in crown cementation are presented and explained. Stainless steel crowns continue to form an invaluable part of the pediatric restorative dentistry armamentarium, with numerous indications in primary posterior teeth. They offer ease of placement compared with intracoronal restorations and provide unmatched durability and longevity to the treated tooth.
Introduction
This video will help clinicians to develop the skills required to incorporate stainless steel crowns into their pediatric practice, enabling them to retain and treat children in house.
About the Author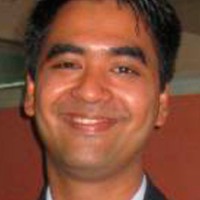 Ashwin Rao, BDS, MDS (Pedodontics and Preventive Dentistry) , is an Associate Professor in the Department of Pedodontics and Preventive Dentistry at Manipal College of Dental Sciences, Mangalore, Manipal Academy of Higher Education, Manipal, India. He graduated from the A.B. Shetty Memorial Institute of Dental Sciences, Mangalore University, in 2000 and completed his Master of Dental Surgery degree at Manipal Academy of Higher Education in 2005. He has a passion for teaching and his previous instructional audiovisual presentations have won awards from Manipal Academy of Higher Education as the best audio-visual materials for the academic years 2016–17 and 2017–18. He has also published many articles in national and international peer-reviewed journals.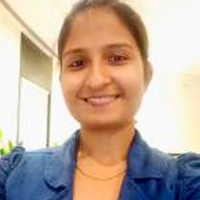 Shweta Tiwari, BDS, MDS (Pediatric Dentistry) , practices at the Tiny Teeth Children's Dental Clinic in Mangalore, India. She graduated from the Mahatma Gandhi Mission Dental College and Hospital, Navi Mumbai (affiliated to Maharashtra University of Health Sciences) in 2010 and completed her Master of Dental Surgery degree at Manipal Academy of Higher Education in 2015. She has presented papers and posters at a number of national pedodontic conferences and has on three occasions won best paper awards from the Indian Society of Pedodontics and Preventive Dentistry.
About this video
Author(s)

Ashwin Rao
Shweta Tiwari

DOI

https://doi.org/10.1007/978-3-030-41148-0

Online ISBN

978-3-030-41148-0

Total duration

13 min

Publisher

Springer, Cham

Copyright information

© The Author(s) 2020
Video Transcript
[MUSIC PLAYING]
What are stainless steel crowns? Stainless steel crowns, also called preformed metal crowns, are prefabricated crown forms available for restoration of primary and young permanent molars. These crowns have a record of excellent clinical durability, are simple to place, have numerous indications in pediatric dentistry, and are a "must know" in the restorative armamentarium of any practitioner.
This video presentation will describe step by step the clinical procedure of placing stainless steel crowns. It aims to enable clinicians incorporate this very useful procedure into their everyday practice.