Next up
What is Leadership?
Your browser needs to be JavaScript capable to view this video
Try reloading this page, or reviewing your browser settings
You're watching a preview of subscription content. Log in to check access
Leadership is a phenomenon observed in all organized human groups and is taught in business courses around the world, yet despite a large body of scholarship, it remains an elusive concept.
Providing an introductory overview of leadership, this video provides a nuanced account of leadership and management research. It helps provide clarity on the definition of leadership, taking into account its various concepts and theories. With short, engaging and easily digestible video segments, the author discusses the similarities and differences between leadership and management before taking a deep dive into the skills that are needed in order to be a successful leader.
What You Will Learn
The various definitions and conceptions of leadership

The distinction between management and leadership

The skills that are needed to be an effective leader

How leaders develop the required skill set
Who This Video is For
Undergraduate, postgraduate and MBA students in business and management courses and those who are new to leadership and need a comprehensive overview and introduction to the topic. This video is also ideal for anyone who is looking for a starting point from which to develop their leadership abilities.
This video provides a solid introduction to the various definitions and concepts of leadership, examining the differences between leadership and management. It sets out the skills needed to be an effective leader and explores how these can be developed.
About The Author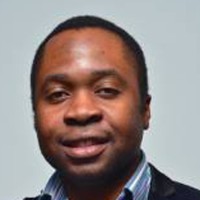 Dr. Christian Harrison is Lecturer in Management, Strategy and Leadership at the School of Business and Enterprise at the University of the West of Scotland, UK, where he is the programme leader of the MSc Leadership and Management.
A well-known scholar in the field of leadership, Dr. Harrison works across the globe on research projects. He also works extensively as a consultant, speaker, and trainer on leadership skills development within organizations. He is the founder of The Leadership Mould Initiative International, an NGO which supports students and moulds future leaders. He is the author of Leadership Theory and Research: A Critical Approach to New and Existing Paradigms (Palgrave Macmillan, 2018).
About this video
Author(s)

Christian Harrison

DOI

https://doi.org/10.1007/978-3-030-39787-6

Online ISBN

978-3-030-39787-6

Total duration

33 min

Publisher

Palgrave Macmillan

Copyright information

© The Editor(s) (if applicable) and The Author(s), under exclusive license to Springer Nature Switzerland AG 2020
Video Transcript
[MUSIC PLAYING]
Hello, I'm Dr. Christian Harrison. I'm a leadership coach, expert, and an academic. I'm an academic in a world-renowned university in the United Kingdom. I've written several papers on leadership. And recently, I wrote a book on leadership titled Leadership Theory and Research, a Critical Approach to New and Existing Paradigms.
In this video titled Making Sense of Leadership, a Critical Insight into Leadership and Management Research, we'll be looking at leadership in general. Firstly, we'll be looking at what leadership is. A lot of people have defined leadership in different ways. How do we conceptualize leadership?
Secondly, we'll be delving into the debates of management and leadership. Are they really the same, or is there a difference?
Thirdly, we'll be looking at the skills required for effective leadership. In today's world, you need to know how to lead.
And finally, we'll be looking at how to develop those skills. It's not only about knowing the skills, you also need to know how to develop them.
Throughout the course of this video, we'll be looking at all these. Thank you, and let's get started.