Next up
Setting Up a Free Oracle Cloud Infrastructure (OCI) Account
Your browser needs to be JavaScript capable to view this video
Try reloading this page, or reviewing your browser settings
You're watching a preview of subscription content. Log in to check access
Learn how to set up an Oracle cloud account in Oracle's Cloud Infrastructure (OCI). Experiment with provisioning and using the latest version of Oracle's enterprise-level database. Use Oracle's interface to create tables, manipulate data, and test new features. Even learn to create Blockchain tables, a new table type useful for when immutable records of change over time are needed. All of this can be done for free. The skills you learn from using the free access translate directly to Oracle's paid cloud offerings, making you more valuable to employers who are invested in Oracle's cloud platform.
Once your database is provisioned, you can use Oracle's cloud tools to design and manage database objects. This video shows you how to design your database using Oracle's graphical cloud database modeler. Then you'll learn to use Oracle's web-based, graphical tools to explore your database, and to create and query database objects such as users and tables. You will also learn how to connect to OCI databases in the cloud directly from on-premises servers via locally installed SQL client software. This gives you a flexible set of tools to explore Oracle's cloud feature set using tools both on premises and in the cloud.
What You Will Learn
Create a free Oracle Cloud Infrastructure (OCI) account

Provision databases and virtual machines

Manage your database and its users from the OCI interface

Use graphical tools to explore your database and create users and tables

Design your database using Oracle's graphical cloud database modeler

Create Blockchain tables to preserve immutable historical records
Who This Video Is For
For Oracle developers and database administrators who want free access to the latest Oracle technologies in the cloud. For those who want to learn about Oracle's cloud platform and host their databases in the cloud.
This video shows how to create an account in Oracle's Cloud Infrastructure (OCI), along with how to create and access a cloud database.
About The Author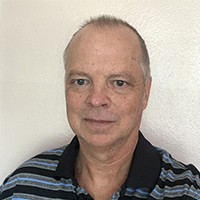 Darl Kuhn is a prominent Oracle database author and instructor. He has written over a dozen Oracle technology books and currently teaches Oracle and SQL Server database classes at the University of Denver.
About this video
Author(s)

Darl Kuhn

DOI

https://doi.org/10.1007/978-1-4842-8678-4

Online ISBN

978-1-4842-8678-4

Total duration

58 min

Publisher

Apress

Copyright information

© Darl Kuhn 2022
Video Transcript
[MUSIC PLAYING]
Hello. If you find yourself in the position of wanting to gain some cloud experience, but you don't have access to a cloud environment. And you, as an IT professional, realize that more and more companies are moving their systems to the cloud, and therefore, cloud experience is becoming a requirement for new jobs. And you find yourself in the position of not having this critical cloud experience and no way to gain it.
And this is resulting in you being left behind, not being able to keep up with the latest and greatest technologies, and no practical way to gain this experience, this video presentation shows you how to gain free access to Oracle's Cloud Infrastructure environment.
With this free account, you can do tasks such as creating and provisioning an autonomous database. And once that database is created, I'll show you how to access that database from client tools such as SQL Plus on your laptop, or a browser on your laptop and accessing your database via HTTPS and REST calls. I'll also show you how to create blockchain tables using Oracle's Cloud data modeling tool. So please join me in exploring Oracle's free and powerful options available to you in Oracle's OCI Cloud.