Next up
The Basics of Employee Stock Options
Your browser needs to be JavaScript capable to view this video
Try reloading this page, or reviewing your browser settings
You're watching a preview of subscription content. Log in to check access
The focus of this video will be on how to navigate the complexities of employee stock options and look at the ways to get the most value from them. While your 401(k) and home can be valuable sources of wealth, your employee stock options could potentially be worth much more. As seen with companies like Microsoft, Facebook and Amazon, employees can become millionaires.
Yet employee stock options can be extremely complicated and risky. Making a wrong decision on taxes, for example, can be costly and this video will help you navigate it.
What You Will Learn
The main types of options: nonqualified stock options and incentive stock options.

How to look at other equity compensation, like restricted stock and employee stock purchase plans (ESPPs).

How to evaluate the risks of employee stock options.
Who This Video is For
Employees, especially ones working in the tech world.
Employee stock options can be extremely complicated and risky but this video will teach you how to navigate the complexities.
About The Author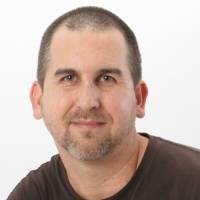 Tom Taulli is an Enrolled Agent designation, which is the highest certification with the IRS and allows him to represent taxpayers before the agency. He's also the owner of Pathway Tax, which he started over 20 years ago. The focus is on helping clients with tax preparation, planning and resolution.
The author has worked with many tech clients with their equity compensation. This has meant handling complex financial and tax issues. He also has clients who have come to him after they made mistakes with their tax returns and received notices from the IRS. Thus, the goal of this book is to provide the reader with a basic foundation of the essential personal finance issues and strategies for tech employees.
About this video
Author(s)

Tom Taulli

DOI

https://doi.org/10.1007/978-1-4842-8292-2

Online ISBN

978-1-4842-8292-2

Total duration

30 min

Publisher

Apress

Copyright information

© Tom Taulli 2022
Related content
Book


Goran Karanovic
Dr. Persefoni Polychronidou
Prof. Anastasios Karasavvoglou
This book offers new insights and perspectives on the financial and banking sector in Europe with a special focus on Central and Southeastern European countries. Through quantitative and qualitative analysis...
Book


Dr. Timothy King
Dr. Francesco Saverio Stentella Lopes
Dr. Abhishek Srivastav
Prof. Jonathan Williams
This book exemplifies the potential of FinTech to deliver important economic and societal gains, such as enhancing competition and financial inclusion to deliver tailored financial products and services at...
Video Transcript
[MUSIC PLAYING]
Welcome to Understanding Your Stock Options. The goal is to get a good overview of the topic and provide actual advice. Here's what we'll be covering. The first video will be about the basics of employee stock options. We'll get a definition of employee stock options, how investing works, and the different types of option exercises.
The next two videos will be about nonqualified options. This will show how they work and the tax consequences. For example, we'll look at withholding and how to calculate the capital gains. We'll also see the potential pitfalls. Then we'll have two videos about incentive stock options or ISOs.
This type of option has special tax characteristics. But there is also the potential for there being exposure to the alternative minimum tax, or AMT. We'll look at how this works, such as by going through the different scenarios. Next, we'll have a video about the risks of employee stock options. Some of these include bankruptcy and concentrated positions.
We'll then look at some strategies to help with the risk. Finally, we'll have a video about how to negotiate your employee stock options. We'll set forth the key areas to focus on. As for my background, I operate a tax preparation and planning business. It's called Pathway Tax.
I've been doing this for 20 years. And yes, a major focus area for me is on employee stock options. I've gone through different market cycles, such as the dot-com crash. I've seen quite a bit. I'm also an enrolled agent, which is the highest designation for the IRS.
It means that I can represent taxpayers before the agency, such as to handle audits, liens, notices, and so on. I've also done quite a bit of writing over the years on financial and tax matters. I've written for publications like Barron's, Forbes.com, Kiplinger's, and Business Week. And I've written numerous books on finance. One of them is published by Apress, which is called the Money Guide for Tech Professionals– Building, Preserving, and Transferring Your Wealth.
I do want to provide a disclaimer. Keep in mind that I will not be providing personalized legal, accounting, or other professional services or advice. All these videos are meant to be educational in nature. My recommendation is for you to seek out qualified professionals when it comes to doing things like putting together a financial plan or preparing your tax returns.
This will definitely be worth the money. The issues with employee stock options can be quite complex. OK then, let's get started. For the next video, we'll take a look at the basics of employee stock options.