Next up
Introducing IoT, new .NET 6 features, SignalR and Blazor
Your browser needs to be JavaScript capable to view this video
Try reloading this page, or reviewing your browser settings
You're watching a preview of subscription content. Log in to check access
This video will teach you how to build a cluster of IoT devices using only .NET components. After viewing it you will be able to build a complete distributed IoT solution using .NET 6, SignalR and Blazor.
This videos explains how SignalR can substantially simplify two-way real-time communication between the server and its clients. Viewers will learn how to build and manage clusters of IoT devices using only .NET and will see, by example, how to build an IoT device management web interface without having to learn JavaScript
What You Will Learn
Understand SignalR and how to connect clients to it

Use SignalR to build self-updating web pages that always display real-time information

Build applications that can be deployed on IoT devices

Set up IoT clusters and coordinating devices inside a cluster

Secure communication between device clusters and the server

Work with IoT device disconnections and their bandwidth limitations
Who This Video Is For
This video is intended for developers who are already familiar with ASP.NET Core and who is interested in IoT development. Viewers should know the fundamentals of ASP.NET Core. Knowledge of either SignalR or Blazor is optional.
This video teaches how to build a cluster of IoT devices using only .NET components; build a complete solution using .NET 6, SignalR and Blazor.
About The Author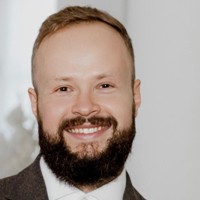 Fiodar Sazanavets is an experienced senior software engineer whose main area of expertise is with the Microsoft stack, including ASP.NET (Framework and Core), SQL Server, Azure, and various front-end technologies. Fiodar is experienced with and enlists industry-wide best practices, such as SOLID principles, software design patterns, automation testing principles (BDD and TDD) and microservices architecture. He gained his experience working in a variety of industries, including water engineering, financial, retail, railway and defense. He has played a leading role in various projects and, as well as building software, he has been regularly involved in architectural and design tasks.
Fiodar regularly writes about software development on his personal website, scientificprogrammer.net. He has also published a number of articles on other websites, such as simpleprogrammer.com.
About this video
Author(s)

Fiodar Sazanavets

DOI

https://doi.org/10.1007/978-1-4842-8285-4

Online ISBN

978-1-4842-8285-4

Total duration

1 hr 31 min

Publisher

Apress

Copyright information

© Fiodar Sazanavets 2022
Video Transcript
[MUSIC PLAYING]
Hello, and welcome to my course. This course will cover building of distributed IoT clusters by using SignalR and Blazor. This course has the following objectives, we will build SignalR server by using the latest .NET 6.0 features. We will also use .NET 6.0 features to build an application that you can run on any major operating system, including Windows. MacOS, or Linux.
The purpose of this application is to be deployed on any IoT devices. So, even though you can develop this application by using a desktop PC running the Windows, MacOS, or Linux, you will then be able to deploy it on single board computers such as Raspberry Pi, or any other devices. These types of general purpose devices are frequently used for IoT. We will also build a web view to manage our devices, and to do so we will be using Blazor WebAssembly technology.
Our view will not have any JavaScript in it. Instead, we will be running WebAssembly, and all of our code will be a standard C# code. Which will be then compiled into WebAssembly by using technology called Blazor. Once we have done that, we will then secure our connections from IoT devices to our server. And then we will also secure the device management view, so only authenticated and authorized users will be able to use it.
My name is Fiodar Sazanavetsz. I'm a lead software engineer, and I specialize in .NET. I have experience working in a number of different industries. I worked in environmental management, finance, retail, defense, railway information system management, and various other IoT related industries. I have been involved in a number of IoT projects, and in some of them I have relied on SignalR quite heavily. As a matter of fact, all of the examples presented in the current video have been inspired by real life projects.
I have built a number of distributed applications. I have used Blazor and SignalR in multiple projects. As I have already mentioned, I use SignalR primarily to coordinate clusters of IoT devices. And you will see some content that has been inspired by the projects that I worked on. I have published a number of online courses on SignalR. And I also wrote a book on it, which is called SignalR on .NET 6.0 - The Complete Guide.