Your browser needs to be JavaScript capable to view this video
Try reloading this page, or reviewing your browser settings
You're watching a preview of subscription content. Log in to check access
Learn to create TypeScript projects in Node.js through a text-based game and interact with a rest API. We will build an application in JavaScript and gradually move TypeScript features in the game.
We start with installing and setting up a Node.js project. Next, we explain the use of various modules in Node.js. Further, we explore command-line applications such as simple Node.js applications and interaction with user. In the following section, we introduce TypeScript as a module. We gradually introduce TypeScript into our application, look into its configurations, various interfaces, Type assignment, Type inference, and module support. Moving forward, we explore more ways of using TypeScript such as union types and literal types, functions, callback, and async-await, bullish coalescing, and optional chaining. The concluding section covers using TypeScript in your projects.
On completing, you will understand step-by-step use of TypeScript and benefit from its strengths; you will also know how to use a Type system on top of JavaScript and how to transform projects by using TypeScript to your advantage.
What you will learn
How to transform a JavaScript project into a TypeScript project

How to use create a Node.js project with handy tools to make your life easier

How to use techniques in TypeScript that will help you in writing better code

Creating ES module TypeScript projects that can be used in Node.js, Deno and the browser
Who this video is for
Graduates or experienced JavaScript developers that want to take the jump into TypeScript.
Learn how to use a Type system on top of JavaScript and how to transform projects by using TypeScript to your advantage.
About The Author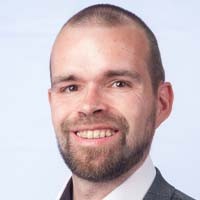 Joris Hermans lives in Belgium, working for Dematic, part of the KION group. He uses TypeScript in his day-to-day job to deliver high-quality web applications. Open source is also something that he likes to work with, these are TypeScript projects going from a full-text search engine to a framework 'owner of your data to create applications with. Proud owner of the YouTube channel 'typewithme' around TypeScript, programming, and following new web trends.
About this video
Author(s)

Joris Hermans

DOI

https://doi.org/10.1007/978-1-4842-8203-8

Online ISBN

978-1-4842-8203-8

Total duration

3 hr

Publisher

Apress

Copyright information

© The Editor(s) (if applicable) and The Author(s), under exclusive license to APress Media, LLC, part of Springer Nature 2022
Video Transcript
[MUSIC PLAYING]
Hi, and welcome to JavaScript to TypeScript in Node.js. I'm very excited about this video course because we are going to handle how we can transition from a Node.js application purely in JavaScript to words and Node.js application that runs with TypeScript and all the tools that you need. So first of all, we're going to look into Node.js and the tools of Node.js because it's for me very important that you know the basics of that right. So then we will build a command line interface application within Node.js.
And we will also touch some modern techniques that we are using right now or the Node.js the latest version from which this video course has been made. In the third part of this video course, we are going to create an API. Then we're going to add TypeScript as a module within our application. And we will slowly create certain parts or inject certain parts of TypeScripts into our projects.
Then in the fifth part of this video course, we will see more ways into TypeScripts. I will explain a little bit more the concepts rather than just applying them towards our projects. And in the sixth video, we will do some recap. We also will look into some tooling around TypeScripts. And we also are going to look into new projects that will help build you greater or better TypeScript projects, like for example, with Nino.
So who am I? I'm Joris Hermans. I am a software engineer, an Agile coach. I love to train people and coach people.
I have a YouTube channel, TypeWithMe. I love open source. And like I said before, I love to train. So what will we build? Well, we will build a CLI tool.
We will look into a REST API where we can get scores for our maze game that we will create. So we will create some kind of maze game where we can navigate through with a CLI tool. And then we will access a REST API to get certain information from that REST API.
So you will see that you will get some kind of integrated scope within this video course. I hope you are excited as I am. So let's go and build some awesome stuff with JavaScript to TypeScript, and an awesome code based, right?