Next up
Benefits of Ecommerce
Your browser needs to be JavaScript capable to view this video
Try reloading this page, or reviewing your browser settings
You're watching a preview of subscription content. Log in to check access
In this video, you'll learn how to create an ecommerce store to integrate into a website, you'll see how to design and promote that store for optimum success, you'll learn to choose and price products, and you'll understand the benefits of selling digital vs. physical items.
What You Will Learn
Set up ecommerce stores with the major platforms

Integrate a store with WordPress

Promote a store on social media, including via the use of integrated tools
Who This Video is For
Anyone who has an audience or a product and wants to sell conveniently through the web. That includes influencers and bloggers/vloggers, as well as small-to-medium businesses.
The web puts us in touch with billions of potential customers and provides countless ways for us to contact and engage with them. If you can sell directly to this gigantic market, then you can create a highly efficient business model and grow your brand and profits significantly. Marrying internet marketing techniques with a store selling products is the ideal business model.
About The Author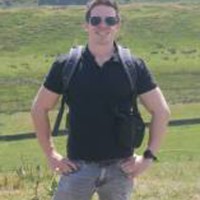 Adam Sinicki is a writer, programmer, and presenter living in Bicester, Oxfordshire, UK where he spends a lot of his time on his laptop in the local coffee shops. He has been working on a freelance basis as a programmer and SEO writer for the past eight years under the company name NQR Productions. He currently spends time as a blogger and YouTube presenter at Android Authority, where he covers phone reviews as well as development content. Adam has also found success with numerous other projects, including his own Android app Multiscreen Multitasking, which had over 30,000 paid downloads across its various iterations and came as preloaded software on over 60,000 handsets in India. He also provided the code for Coldfusion's Voxis Launcher.
About this video
Author(s)

Adam Sinicki

DOI

https://doi.org/10.1007/978-1-4842-5660-2

Online ISBN

978-1-4842-5660-2

Total duration

22 min

Publisher

Apress

Copyright information

© Adam Sinicki 2019
Video Transcript
[MUSIC PLAYING]
Hello and welcome to this Apress Media course on e-commerce. My name is Adam Sinicki, and I'm a freelance writer as well as a journalist, Android authority. I'm also a webmaster and vlogger, with over 100,000 subscribers. I'm a published author with Apress Media, and I'm an app developer. Very recently through my website and through my YouTube channel, I began selling an e-book through an e-commerce store using WooCommerce. In just a few weeks, this has racked up to over 500 purchases, and this has essentially made that website business a far more lucrative and viable option moving forwards.
I'm just a small guy with a relatively small audience, but I understand how this stuff works and how valuable it is. If you own a business, if you're an influencer or a content creator, then you can likewise benefit from an e-commerce store, and the potential here is absolutely huge. In this video, I'm not just going to talk about how to sell an e-book through a blog, but also how you can set up an e-commerce store selling products that you've made or products that you've outsourced, how you can dropship, how can sell things on Amazon, and much more. So if that sounds interesting, then keep watching, and let's learn all about e-commerce.