Next up
Patient Positioning and Joint Inspection
Your browser needs to be JavaScript capable to view this video
Try reloading this page, or reviewing your browser settings
You're watching a preview of subscription content. Log in to check access
This video demonstrates the application of a knotless double-row repair technique of the rotator cuff. All technical aspects of the procedure are covered, such as patient preparation and positioning, portal placement, anchor positioning, tendon perforation and suture management. In addition, a brief introduction is provided on the evolution of open and arthroscopic double-row techniques. The video will be of value for all who perform arthroscopic rotator cuff repairs.
Introduction
The introduction provides a comprehensive overview on technical aspects and evolution of arthroscopic rotator cuff repairs with particular focus on double-row rotator cuff repair.
About The Author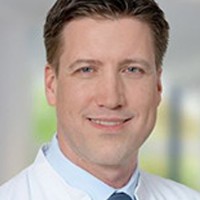 Stephan Pauly, MD is currently Head of Shoulder and Elbow Unit, Department for Special Orthopaedic Surgery, Vivantes Hospital Group, Berlin, Germany. He specialized in Orthopedics- Trauma Surgery and in Sports Medicine, and obtained several awards from German and the European Societies for the Surgery of Shoulder and Elbow. He also got a Certification in Shoulder Arthroscopy from AGA / Society for Arthroscopy and Joint Surgery, and another in Shoulder/Elbow Surgery from the DVSE (German Society for Shoulder/Elbow Surgery). His clinical and research activity are focused on minimally invasive (arthroscopic) joint surgery, minimally invasive and conventional osteosyntheses, joint replacement of the shoulder (primary and revision endoprosthetics), sports orthopaedics, sports medicine. He is a member of several scientific societies, among which the German Society for Shoulder/Elbow Surgery and the European Society for Surgery of Shoulder and Elbow. He has published many articles in international journals and contributed as an author to various books published by international publishers.
About this video
Author(s)

Stephan Pauly

DOI

https://doi.org/10.1007/978-3-030-38264-3

Online ISBN

978-3-030-38264-3

Total duration

11 min

Publisher

Springer, Cham

Copyright information

© The Author(s) 2019
Video Transcript
[MUSIC PLAYING]
Before we start with the actual video of the technique, I'm going to show you a brief introduction on the evolution of double-row repairs. It actually came from mini-open double-row repairs. Later on, arthroscopic repairs, after 2003, which consisted of separate anchors initially with no direct connection and the equivalent to the open the transosseus stitch technique, the so-called Suture Bridge.
The benefit of this technique was that we actually have good biomechanical stability, that we have a good contact pressure and area because we have a multidimensional pressure of the tendon to the bone.
However, we have a problem, which is re-tears or non-healings of the tendon in up to 25% to 33% of cases. That means that every third to fourth patient may have a re-tear or non-healing after two years of follow-up.
Even worse than that, we don't just see re-tears, but we also learned about a new variety of tears, actually a new tear pattern, the so-called medial cuff failure. And you can see it here, not just the original site of repair has been torn apart, but the new tear is closer to the musculotendinous junction while the lateral remnant of the tendon is still in place between the two anchor lines. Maybe this is an effect due to tissue strangulation.
So briefly, this new technique here was introduced as a further development. It consists of broad suture laces with possibly less strangulation to the tissue underneath. It still has a good anatomic footprint coverage. It's time-saving, since we don't need to tie knots. It has no knot impingement laterally, and it has the so-called self-reinforcement mechanism that was introduced for knotless double-row repairs by Professor Burkhart.
So we did a biomechanic investigation, and even by– only by using separate stitches per tendon perforation here, we have a significantly higher biomechanical stability when compared to simultaneous tendon passage