Next up
Cataracts and Visual Decline – A Conversation with Rahul T. Pandit, MD, Blanton Eye institute, Houston Methodist Hospital
Your browser needs to be JavaScript capable to view this video
Try reloading this page, or reviewing your browser settings
You're watching a preview of subscription content. Log in to check access
Cataracts are the leading cause of blindness in the world and a significant cause of vision loss in the geriatric population. Vision loss affects patient's activities of daily living (ADLs) and quality of life. Cataracts are associated with risk factors such as increased age, diabetes mellitus, and steroid use. It is important for physicians to recognize that patients may not fully understand how cataracts contribute to vision loss and may attribute it to an incorrect eyeglass prescription or other etiology.
About the Author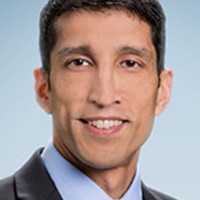 Rahul T. Pandit, MD Dr. Pandit is an Associate Professor of Clinical Ophthalmology, Weill Cornell Medicine, and practices at Houston Methodist Eye Associates within the Blanton Eye Institute, Houston, Texas. He serves as medical director of the Houston Methodist Hospital Ophthalmology Operating Room.
Dr. Pandit grew up in suburban Chicago and received his undergraduate degree at Yale University. After completing medical school at Rush University, he attended one of the top U.S. ophthalmology programs, the University of Iowa Department of Ophthalmology and Visual Sciences. In 2003, he completed an extra year of fellowship training in Cornea, External Diseases, and Refractive Surgery, obtaining advanced training in many types of surgery, including complex cataract surgery, corneal transplantation, LASIK and other forms of refractive surgery. He has been in practice in Houston since 2003.
Dr. Pandit actively partakes in teaching at all levels. He is an instructor for courses at national meetings as well as internationally on cataract surgery, MIGS or micro-invasive glaucoma surgery, and corneal transplantation. He is a member of the American Academy of Ophthalmology's (AAO) Ophthalmic News and Education (O.N.E.) Refractive Subcommittee. In this role, he helps provide updates and insight into the latest ophthalmology medical and surgical research to the AAO membership. Dr. Pandit has acted as principal investigator for clinical research trials, authored several papers, and lectures locally and nationally. He has been recognized as one of the top cataract surgeons in the U.S. by Ocular Surgery News and Premier Surgeon magazine. He has published techniques for cataract surgery in peer-reviewed medical journals, and has been featured on Houston's ABC, CBS, and Fox News channels.
In his spare time, Dr. Pandit enjoys nothing more than being with his wife and children, and engages in a wide range of hobbies and activities. He holds a second degree black belt in Tae Kwon Do, performs music locally and nationally, coaches youth soccer and volunteers for community service.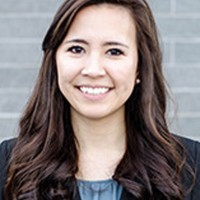 Kimberly Nguyen UT Health Science Center at Houston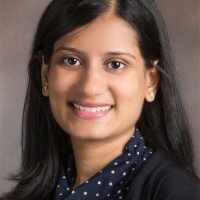 T. Ashwini Kini, MD Neuro-Ophthalmology Fellow, Blanton Eye Institute, Houston Methodist Hospital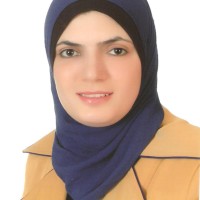 Bayan Al Othman, MD Neuro-Ophthalmology Fellow, Blanton Eye Institute, Houston Methodist Hospital
About this video
Author(s)

Rahul T. Pandit
Kimberly Nguyen
T. Ashwini Kini
Bayan Al Othman

DOI

https://doi.org/10.1007/978-3-030-37108-1

Online ISBN

978-3-030-37108-1

Total duration

15 min

Publisher

Springer, Cham

Copyright information

© Producer 2019
Video Transcript
[MUSIC PLAYING]
My name is Kim Nguyen, and I'm a medical student at the UT Health Science Center at Houston. Today, I'm with Dr. Pandit, an ophthalmologist who specializes in cornea/external disease and refractive surgery at the Houston Methodist Blanton Eye Institute. Today, we'll be speaking about cataracts in the elderly population.