Next up
Diabetic Retinopathy in Aging Patients — A Conversation with Neuro-Ophthalmologist Charles Wykoff, MD
Your browser needs to be JavaScript capable to view this video
Try reloading this page, or reviewing your browser settings
You're watching a preview of subscription content. Log in to check access
It is important for the physician to recognize that patients may not fully understand how diabetes contributes to vision loss and may attribute it to a normal part of the aging process or an incorrect spectacles prescription. Diabetic retinopathy management includes management of both the level of retinopathy and diabetic macular edema. Macular edema is caused by an intercellular edema accumulation leading to thickening of the retina. Elevated blood sugar causes damage to the pericytes, leading to fluid accumulation. The ophthalmological exam should include visual acuity testing, stereoscopic biomicroscopic exam of the macula, and OCT and fluorescein angiogram (if macular edema is suspected). If the patient is found to have high risk progressive diabetic retinopathy, then panretinal photocoagulation should be applied to reduce the risk of severe visual acuity loss. Luckily, this condition is entirely treatable if caught and managed early in the process. Unfortunately, the United States has a poorer reputation among developing countries for diagnosing and managing this condition before the cases become extreme, which is why it is vital for physicians across specialties to be conscious of this comorbidity within the aging population.
Introduction
This video provides an overview of this disease, its importance to physicians treating aging patients, special considerations, and key points to consider with all aging patients with diabetes. This video is an excellent resource for physicians and students of geriatrics, endocrinology, ophthalmology, primary care, and all others who may treat an older patient with diabetes.
About the Author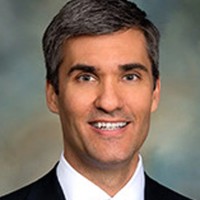 Dr. Charles C. Wykoff is a board-certified retina surgeon and ophthalmologist with Retina Consultants of Houston. Leading a top international research facility for vitreoretinal diseases, Dr. Wykoff serves as Director of Research at RCH and the Greater Houston Retina Research Foundation (GHRRF). In addition, he serves as the elected Deputy Chair of Ophthalmology for the Blanton Eye Institute, Houston Methodist Hospital. Dr. Wykoff was awarded the American Academy of Ophthalmology Achievement Award in 2015, the American Society of Retina Specialists Honor Award in 2016 and Senior Honor Award in 2018, and was appointed to the OSN Retina 150 in 2016 as an Innovator in Medical and Surgical Retina.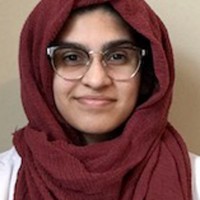 Mariam Hussain Texas A&M College of Medicine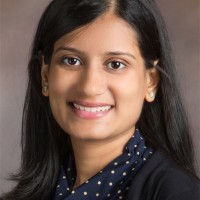 T. Ashwini Kini, MD Neuro-ophthalmology fellow 2018-2019, Houston Methodist Hospital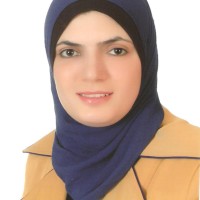 Bayan Al Othman, MD Neuro-ophthalmology fellow 2018-2019, Houston Methodist Hospital
About this video
Author(s)

Charles Wykoff
Mariam Hussain
T. Ashwini Kini
Bayan Al Othman

DOI

https://doi.org/10.1007/978-3-030-37003-9

Online ISBN

978-3-030-37003-9

Total duration

13 min

Publisher

Springer, Cham

Copyright information

© Producer 2020
Video Transcript
[MUSIC PLAYING]
Hi. I'm Mariam Hussain and I'm a third year medical student at Texas A&M College of Medicine. And I'm going to be talking with Dr. Wykoff, who works at Retina Consultants of Houston and is also associated with Houston Methodist Hospital. We're going to be talking about diabetic retinopathy and its management. This is important because diabetic retinopathy is one of the most common causes of vision loss in patients over the age of 50.