Next up
Comorbid Vision and Hearing Loss
Your browser needs to be JavaScript capable to view this video
Try reloading this page, or reviewing your browser settings
You're watching a preview of subscription content. Log in to check access
Hearing and visual loss are comorbidities that affect activities of daily living and result in higher mortality rate in an urban population of elderly patients. Patients with age related macular degeneration (ARMD) frequently also have hearing loss, and the combination of hearing and vision loss has been found to be associated with the greatest likelihood of both cognitive and functional decline. The treatment of both has been suggested to decrease the functional decline. Although some forms of hearing loss in the elderly are irreversible, many are reversible.
Introduction
This video covers the unique aspects of aging, vision, and hearing loss in order to appropriately equip the ophthalmologist to refer the patient for evaluation.
About the Author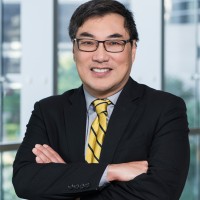 Andrew G. Lee, M.D. is a graduate of the University of Virginia undergraduate school and the School of Medicine. He completed his ophthalmology residency and was the chief resident at Baylor College of Medicine in Houston, Texas in 1993. Following residency, Dr. Lee completed a fellowship in neuro-ophthalmology with Neil R. Miller MD at the Wilmer Eye Institute and was a post-doctoral Fight for Sight fellow at the Johns Hopkins Hospital in Baltimore, Maryland from 1993-1994. He was formerly an Associate Professor at Baylor College of Medicine and Adjunct Associate Professor at the M.D. Anderson Cancer Center in Houston from 1994-2000. He has published over 240 peer reviewed articles, 40 book chapters, and two full textbooks in ophthalmology. Dr. Lee serves on the Editorial Board of 12 journals including the American Journal of Ophthalmology, the Canadian Journal of Ophthalmology, and Eye. He has received the American Academy of Ophthalmology (AAO) Honor Award, the AAO Secretariat Award, and the AAO Senior Achievement Award.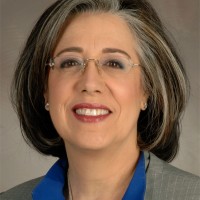 Carmel B. Dyer, MD, AGSF, FACP Ranked one of the nation's top geriatricians, Carmel Bitondo Dyer, MD, has served as a clinician, researcher, educator, and administrator for more than 25 years. As executive director of the Consortium on Aging at The University of Texas Health Science Center at Houston (UTHealth) and executive vice chair of the Department of Internal Medicine at McGovern Medical School at UTHealth, Dyer promotes a circle of care concept to deliver comprehensive, age-appropriate care to older adults. Her areas of expertise include preventing elder abuse, developing innovative models of health care, and building interprofessional teams that work together on behalf of vulnerable patients. In addition to her executive leadership roles, Dyer is the Roy M. and Phyllis Gough Huffington Chair in Gerontology, Vincent F. and Nancy P. Guinee Distinguished Chair, and Professor in the Division of Geriatric and Palliative Medicine at UTHealth. She cares for patients at UT Physicians Center for Healthy Aging-Bellaire.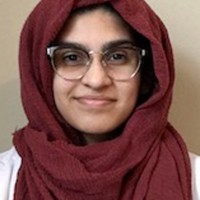 Mariam Hussain Texas A&M College of Medicine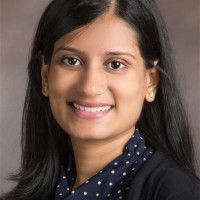 T. Ashwini Kini, MD Neuro-ophthalmology fellow 2018-2019, Houston Methodist
About this video
Author(s)

Andrew G. Lee
Carmel B. Dyer
Mariam Hussain
T. Ashwini Kini

DOI

https://doi.org/10.1007/978-3-030-30050-0

Online ISBN

978-3-030-30050-0

Total duration

12 min

Publisher

Springer, Cham

Copyright information

© © Producer 2019
Video Transcript
[MUSIC PLAYING]
Hi, I'm Miriam Hussain. I'm a third-year medical student at Texas A&M College of Medicine. And today we're going to be talking about vision loss and hearing loss. These are two important sensory functions that can commonly be lost or decreased in the older population. And this can lead to a decreased quality of life, increased risk of morbidity and mortality. And so we're going to talk to Dr. Lee about this concomitant sensory loss.