Next up
Interview with Ophthalmologist Joanna Queen, MD
Your browser needs to be JavaScript capable to view this video
Try reloading this page, or reviewing your browser settings
You're watching a preview of subscription content. Log in to check access
Half of glaucoma patients in the US are undiagnosed. Tonometry is a relatively light and inexpensive way to screen for glaucoma, and according to the American Academy of Ophthalmology, a clear chain of evidence connects glaucoma screening with glaucoma treatment, visual function preservation and quality of life improvement. A lack of treatment can have disastrous consequences. For example, glaucoma patients were found to have a 3 fold increase in annual falls and 6 fold increase in motor vehicle accident in the preceding 5 years than controls. It is important for healthcare providers to have a firm grasp of the financial situation of the patient and have a frank discussion about medication and treatment options. The overall status of the patient should also be taken into account when determining treatment rather than pure chronological age. This includes ocular and medical commodities, mobility, and allergies. Physicians should take care to make sure patients also are able to apply eye drops properly, especially if they also have arthritis. Finally, treatment should be determined with the patient, after a discussion of the risks and benefits of treatment options.
Introduction
In this video, Natalie DeBolske of Baylor college of Medicine interviews Dr. Joanna Queen on the unique needs of aging patients with glaucoma, which is one of the most common conditions in the aging population and can often go undetected until it is advanced.
About the Author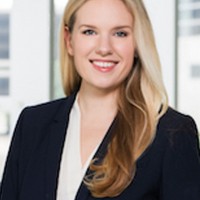 Dr. Joanna Queen grew up in The Woodlands and received her undergraduate degree from The University of Texas at Austin. She then returned to the Houston area for medical school at The University of Texas Health Science Center, McGovern Medical School. After an internship at Houston Methodist Hospital she completed her ophthalmology residency at The University of Texas Health Science Center. Following residency, Dr. Queen completed an additional year of fellowship training in glaucoma at The University of Michigan's prestigious Kellogg Eye Center. There she advanced her abilities in the medical and surgical management of glaucoma, including minimally invasive glaucoma surgery (MIGS), as well as complex cataract and anterior eye segment surgery.
Dr. Queen is a member of the American Academy of Ophthalmology and The American Glaucoma Society. Her particular research interests lie in detection and management of complex narrow-angle glaucoma variants and long-term success of glaucoma filtering surgery. She has published articles on these subjects and others in peer-reviewed journals and been selected to present research at national ophthalmologic meetings.
Outside of the office Dr. Queen enjoys cooking, watching BBC period dramas and exploring Houston's ever-growing restaurant scene. She lives in town with her husband, Daniel, and their daughter, Helen.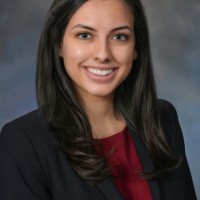 Natalie DeBolske Baylor College of Medicine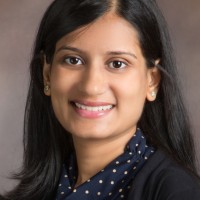 T. Ashwini Kini, MD Neuro-ophthalmology fellow, Houston Methodist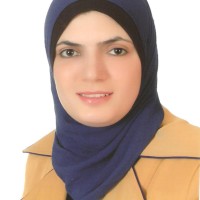 Bayan Al Othman, MD Neuro-ophthalmology fellow, Houston Methodist
About this video
Author(s)

Joanna Queen
Natalie DeBolske
T. Ashwini Kini
Bayan Al Othman

DOI

https://doi.org/10.1007/978-3-030-26847-3

Online ISBN

978-3-030-26847-3

Total duration

9 min

Publisher

Springer, Cham

Copyright information

© The Author(s) 2019
Video Transcript
[MUSIC PLAYING]
Hi, my name's Natalie DeBolske. I'm a medical student at Baylor College of Medicine. And in this upcoming video, we're going to talk about glaucoma in the elderly population. I'm going to be speaking with Dr. Joanna Queen, who's an ophthalmologist at Houston Methodist Hospital. So we're going to talk about some of the causes of glaucoma, the treatments, what to look out for in your patients who have a diagnosis of glaucoma or may have presenting symptoms of glaucoma.