Next up
Referred Comorbidity Diplopia in Geriatric Patients: A Conversation with Dr. Andrew G. Lee, Geriatrician
Your browser needs to be JavaScript capable to view this video
Try reloading this page, or reviewing your browser settings
You're watching a preview of subscription content. Log in to check access
When treating geriatric patients, physicians must keep a differential of systemic diseases that could manifest with ocular symptoms. This is especially crucial when treating elderlies with multiple comorbidities and vasculopathic risk factors. For example, when assessing diplopia patients, one must first attempt to localize the lesion with a thorough motility examination. In addition, clinicians must keep in mind the risk factors such as diabetes, heart disease, hypertension, hypercholesteremia, and compressive lesions. Of these, diabetes is the most common etiology account for 46% of pupil sparing third nerve palsy. Other pathology that must be excluded include giant cell arteritis and myasthenia gravis. Patient must be cared for competency-based aspect of dealing with multidisciplinary clinical problem and refer patient to appropriate physicians for adequate care. This video covers the unique aspects of all of these things as seen in the aging eye, which physicians across specialties may not have been trained to do.
Introduction
In this video, Yi-Hsien Renee Yeh of Texas A&M College of Medicine interviews Dr. Andrew G. Lee, geriatrician, about referred comorbidity in the geriatric population, covering the unique needs of the aging eye. Topics include key history and exams, differentials, and key clinical skills.
About the Author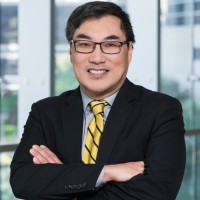 Andrew G. Lee, M.D. is a graduate of the University of Virginia undergraduate school and the School of Medicine. He completed his ophthalmology residency and was the chief resident at Baylor College of Medicine in Houston, Texas in 1993. Following residency, Dr. Lee completed a fellowship in neuro-ophthalmology with Neil R. Miller MD at the Wilmer Eye Institute and was a post-doctoral Fight for Sight fellow at the Johns Hopkins Hospital in Baltimore, Maryland from 1993-1994. He was formerly an Associate Professor at Baylor College of Medicine and Adjunct Associate Professor at the M.D. Anderson Cancer Center in Houston from 1994-2000. He has published over 240 peer reviewed articles, 40 book chapters, and two full textbooks in ophthalmology. Dr. Lee serves on the Editorial Board of 12 journals including the American Journal of Ophthalmology, the Canadian Journal of Ophthalmology, and Eye. He has received the American Academy of Ophthalmology (AAO) Honor Award, the AAO Secretariat Award, and the AAO Senior Achievement Award.
Dr. Lee is currently Professor of Ophthalmology, Neurology, and Neurosurgery in the H. Stanley Thompson Neuro-ophthalmology Clinic at the University of Iowa Hospitals and Clinics. Dr. Lee is the Associate Program Director of Ophthalmology and is the Director of Graduate Medical Education (GME) new educational initiatives at the University of Iowa. Dr. Lee's interest in geriatrics stems from his belief that ophthalmologists should strive to be physicians first and ophthalmologists second. He has served as the chair of the AAO Committee on Aging and on the Council of the Section of Surgical and Related Medical Specialties at the American Geriatrics Society.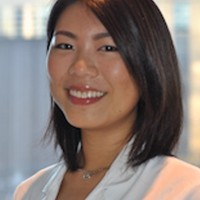 Yi-Hsien Renee Yeh Texas A&M College of Medicine
T. Ashwini Kini, MD Neuro-ophthalmology fellow 2018-2019, Houston Methodist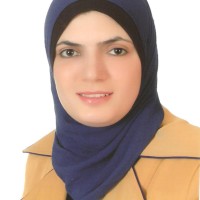 Bayan Al Othman, MD Neuro-ophthalmology fellow 2018-2019, Houston Methodist
About this video
Author(s)

Andrew G. Lee
Yi-Hsien Renee Yeh
Ashwini Kini
Bayan Al Othman

DOI

https://doi.org/10.1007/978-3-030-25945-7

Online ISBN

978-3-030-25945-7

Total duration

11 min

Publisher

Springer, Cham

Copyright information

© The Author(s) 2019
Video Transcript
[MUSIC PLAYING]
Hello, my name is Renee Yeh. I'm the medical student from Texas A&M College of Medicine. Here today we have Dr. Lee from the Blanton Eye Institute and Houston Methodist Hospital to talk to us about what are some considerations that an ophthalmologist should take into consideration when they're seeing a geriatric patient who presents to the clinic with diplopia.