Next up
Background Information
Your browser needs to be JavaScript capable to view this video
Try reloading this page, or reviewing your browser settings
You're watching a preview of subscription content. Log in to check access
Deep anterior lamellar keratoplasty (DALK) is a surgical procedure for removing the corneal stroma down to deep stroma, Pre-Descemet's layer, Descemet's membrane and endothelium. It is most useful for the treatment of corneal disease in the setting of a normally functioning endothelium. Traditionally, penetrating keratoplasty (PK), which involves a full-thickness corneal graft, has been the treatment of choice for corneal stromal diseases. But PK can be complicated by graft rejection, irregular astigmatism and corneal opacification, thus resulting in visual impairment. DALK offers an alternative procedure that may lessen those risks because the recipient Descemet's membrane and endothelium are preserved. At the same time, DALK carries the advantage of avoiding an open sky situation.
Introduction
This video opens with an overview of the procedure: when DALK is necessary, and the types of surgical techniques that can be used. Big-bubble and manual dissection DALK are then explained in detail, and viewers are walked step-by-step through each procedure. The final segments of the video show viewers how to prepare the donor cornea and technique to suturing the donor graft to the eye.
About The Author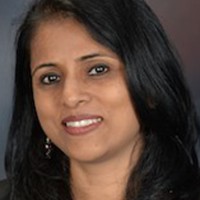 Soosan Jacob , MS, FRCS, DNB, MNAMS, is Director and Chief of Dr. Agarwal's Refractive and Cornea Foundation (DARCF) and Senior Consultant, Cataract and Glaucoma Services, Dr. Agarwal's Group of Eye Hospitals, Chennai, India. Dr. Jacob is widely respected for her innovative techniques and management of complex surgical scenarios and has a special interest in cutting-edge cataract, cornea, glaucoma, complex anterior segment reconstruction, and refractive surgery. She has conducted courses and delivered presentations, including keynote lectures, at numerous national and international conferences. She has received a number of prestigious international awards, including from the International Society of Refractive Surgery, the American Academy of Ophthalmology (AAO), and the American Society of Cataract and Refractive Surgery, and has also won more than 50 international awards for her surgical videos. Dr. Jacob has authored more than 100 peer-reviewed publications and is the editor of 17 ophthalmology textbooks. She is Chair of the Multimedia Board AAO-ISRS, a member of the ISRS Executive Committee, and an associate editor of the Journal of Refractive Surgery.
About this video
Author(s)

Soosan Jacob

DOI

https://doi.org/10.1007/978-3-030-25348-6

Online ISBN

978-3-030-25348-6

Total duration

14 min

Publisher

Springer, Cham

Copyright information

© The Author(s) 2019
Video Transcript
[SMOOTH MUSIC]
Hi, I'm Dr. Soosan Jacob. I'm the Director and Chief of the Dr. Agarwal's Refractive and Cornea Foundation, which is part of the Dr. Agarwal's group of eye hospitals, Chennai, India.
Deep Anterior Lamellar Keratoplasty or DALK, is one of the commonly performed procedures, and the most common indication being Keratoconus and I'd like to share some of my experiences with this procedure with you.
I will discuss the Anwar's Big Bubble DALK, the Big Bubble small bubble technique, as well as a Manual Dissection DALK.
This series of educational videos has an introductory clip with a broad overview. The next two clips deal with preparation of the host bed using the Anwar's Big Bubble technique, as well as the Manual Dissection technique. Clips on preparation of the graft and suturing of the graft, and finally, a last clip on further reading.
Watching this series of videos will give you a broad overview, as well as insight into various techniques of DALK in order to get successful outcomes. I do hope this series of videos will be useful for you. Thank you so much.