Next up
Refractive Error in the Geriatric Population – A Conversation with Ophthalmologist and Cataract Surgeon, Hilary Beaver, MD
Your browser needs to be JavaScript capable to view this video
Try reloading this page, or reviewing your browser settings
You're watching a preview of subscription content. Log in to check access
Visual loss is a risk factor for clinical depression, though the relation to depression is more linked to disability overall than to specifically vision loss. However, depression increases the odds of functional impairment aside from the vision loss. Therefore, it is imperative to identify and treat depression in those with vision impairment. Up to 20% of elderly with new onset vision loss were found to have depressive symptoms when asked directly, and depression in the elderly is overall under recognized and undertreated. Often, it is confused for dementia or delirium. It is important to make the distinction, and elderly patients should not be given less than the standard of care during evaluation.
Introduction
In this video, Nathalie DeBolske at Baylor College of Medicine interviews Dr. Andrew G. Lee about depression in the geriatric population and its relationship to visual loss. Topics include typical presentations, causes, the role of physicians, detection, and intervention
About the Author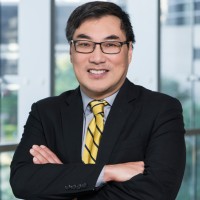 Andrew G. Lee, M.D. is a graduate of the University of Virginia undergraduate school and the School of Medicine. He completed his ophthalmology residency and was the chief resident at Baylor College of Medicine in Houston, Texas in 1993. Following residency, Dr. Lee completed a fellowship in neuro-ophthalmology with Neil R. Miller MD at the Wilmer Eye Institute and was a post-doctoral Fight for Sight fellow at the Johns Hopkins Hospital in Baltimore, Maryland from 1993-1994. He was formerly an Associate Professor at Baylor College of Medicine and Adjunct Associate Professor at the M.D. Anderson Cancer Center in Houston from 1994-2000. He has published over 240 peer reviewed articles, 40 book chapters, and two full textbooks in ophthalmology. Dr. Lee serves on the Editorial Board of 12 journals including the American Journal of Ophthalmology, the Canadian Journal of Ophthalmology, and Eye. He has received the American Academy of Ophthalmology (AAO) Honor Award, the AAO Secretariat Award, and the AAO Senior Achievement Award.
Dr. Lee is currently Professor of Ophthalmology, Neurology, and Neurosurgery in the H. Stanley Thompson Neuro-ophthalmology Clinic at the University of Iowa Hospitals and Clinics. Dr. Lee is the Associate Program Director of Ophthalmology and is the Director of Graduate Medical Education (GME) new educational initiatives at the University of Iowa. Dr. Lee's interest in geriatrics stems from his belief that ophthalmologists should strive to be physicians first and ophthalmologists second. He has served as the chair of the AAO Committee on Aging and on the Council of the Section of Surgical and Related Medical Specialties at the American Geriatrics Society.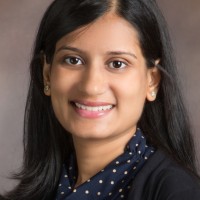 Ashwini Kini, MD Neuro-ophthalmology fellow 2018-2019, Houston Methodist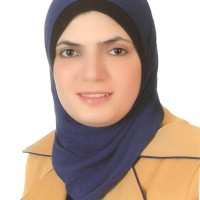 Bayan Al Othman, MD Neuro-ophthalmology fellow 2018-2019, Houston Methodist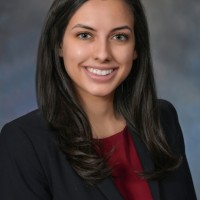 Natalie DeBolske, MD Candidate 2020, Baylor College of Medicine
About this video
Author(s)

Andrew G. Lee
Ashwini Kini
Bayan Al Othman
Natalie DeBolske

DOI

https://doi.org/10.1007/978-3-030-23520-8

Online ISBN

978-3-030-23520-8

Total duration

8 min

Publisher

Springer, Cham

Copyright information

© The Producer(s) 2019
Video Transcript
[MUSIC PLAYING] Hi my name is Natalie Debolske, and I'm a medical student at Baylor College of Medicine. With me I have Dr. Andrew Lee, who is a neuro-ophthalmologist at Blanton Eye Institute in Houston, Texas. And in this video, we're going to talk about vision loss and depression. So tell me, Dr. Lee, why is it important for physicians to know about the connection between vision loss and depression.
So ophthalmologists maybe the first or only medical contact for a patient who is depressed. Their chief complaint might be vision loss, but it might be the depression that's actually causing the vision loss. Or they might actually have vision loss, but they feel depressed because they're blind. So it's important for ophthalmologists to be able to sort through both the depression as a comorbidity, or the depression as the cause of the any vision loss that the patient might have.