Next up
Patient Presentation
Your browser needs to be JavaScript capable to view this video
Try reloading this page, or reviewing your browser settings
You're watching a preview of subscription content. Log in to check access
This video details the microsurgical clipping of a complex, partially calcified, unruptured left posterior inferior cerebellar artery (PICA) aneurysm. After discussion of the clinical presentation, the relevant anatomy is reviewed and the role of imaging, including MRI/MRA and digital subtraction angiography, in preoperative evaluation is explained. The video then documents the entire procedure step by step, illustrating clip placement and highlighting measures to ensure a successful outcome, including the use of intraoperative angiography to confirm complete occlusion of the aneurysm.
Introduction
This video provides an overview of the information to be presented in the following sequences
About The Author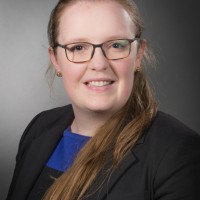 Katherine E. Wagner, MD , graduated from New Jersey Medical School, Newark, NJ, in 2014 and is currently a neurosurgical resident on the Hofstra/Northwell Neurosurgical Residency Program (in-folded fellowship in Neuro-oncology, July 2017 to June 2018). She also holds a BA in Chemistry, cum laude, from Wellesley College, Wellesley, MA. Dr. Wagner has extensive teaching experience and has published in peer-reviewed journals. She is a resident member of the Congress of Neurological Surgeons.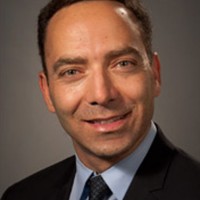 Amir R. Dehdashti, MD, FACS, FMH , is Director of Cerebrovascular Neurosurgery Research at North Shore University Hospital, Manhasset, NY, and an Associate Professor in the Department of Neurosurgery, Zucker School of Medicine at Hofstra/Northwell School of Medicine. Dr. Dehdashti is a board member of the North American Skull Base Society and current Chair of the society's Annual Meeting Program. He is Editor-in-Chief of Acta Video Channel, Associate Editor of Skull Base Video Journal, and an editorial board member for several journals. He is the author of almost 100 peer-reviewed publications. He has delivered numerous oral presentations across the world and has been an invited lecturer, instructor, or moderator both nationally and internationally.
About this video
Author(s)

Katherine Elizabeth Wagner
Amir Reza Dehdashti

DOI

https://doi.org/10.1007/978-3-030-20172-2

Online ISBN

978-3-030-20172-2

Total duration

10 min

Publisher

Springer, Cham

Copyright information

© The Author(s) 2019
Video Transcript
[MUSIC PLAYING] Here, we describe the microsurgical clipping of the complex PICA aneurysm. This aneurysm was diagnosed in a 65-year-old woman who presented to the emergency with headache and some dizziness. After discussion of treatment versus observation, we decided for treatment.
The aneurysm is large and, therefore, we temporary clip, under burst suppression, the vertebral artery. Once the first clip is positioned, we check, confirm the patency of the distal vertebral artery. Once we are sure, we add another clip on top of the first one. After final dissection around the dome, we add a third clip as a final booster clip to completely eliminate the flow in the aneurysm.