Next up
What is a Raspberry Pi?
Your browser needs to be JavaScript capable to view this video
Try reloading this page, or reviewing your browser settings
You're watching a preview of subscription content. Log in to check access
Discover ARM-based computing, system-on-a-board technologies, and how the Raspberry Pi is your gateway into SBC (single-board computing). In this video, you'll dive into all the different ways the Raspberry Pi can be used, such as for personal computing, acting as a server, IoT (internet of things) projects, robotics projects, monitor controllers, computer science experiments, digital signage, and super computers. You'll cover the various operating systems available for the Pi, the equipment needed to get started for the most popular types of projects and applications, and how to install and set everything up.
What You Will Learn
Pick an operating system

Install basic software for computing or popular projects

Set up your Pi as a home server
Who This Video Is For
Someone who has an interest in computing and wants to learn about SBC and the Raspberry Pi. They are a hobbyists or computer professionals looking to expand their knowledge and learn more and experiment with the Raspberry Pi.
With the introduction of the Raspberry Pi 4, the Raspberry Pi is now the most powerful system-on-a-board. This video shows you how to make the most of it.
About The Author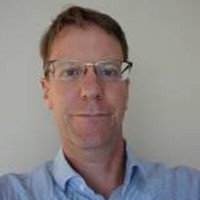 Jeffrey Barkstrom is a computing enthusiast and hobbyist active on YouTube making videos he wished he'd had to watch when he was learning about Maker projects and technologies. He's taught all aspects of the Raspberry Pi as well as covered multiple aspects of server software and general computer enthusiast tech.
About this video
Author(s)

Jeffrey Barkstrom

DOI

https://doi.org/10.1007/978-1-4842-5571-1

Online ISBN

978-1-4842-5571-1

Total duration

54 min

Publisher

Apress

Copyright information

© Jeffrey Barkstrom 2019
Video Transcript
[MUSIC PLAYING]
So welcome to Raspberry Pi for Beginners– A Step-by-Step Guide for Success. So my name is Jeff Barkstrom. And I will be your guide for today. So a little bit about me. So I have a YouTube channel called Techno Dad Life, which I have over a million views on.
I've published over a hundred videos on computing and technology. I'm a home experimenter and maker. And my motto is build, learn, and create. And basically, my motto means I love building things. I tend to learn a lot doing them. And eventually, I create something.
So who is this video for today? Professionals seeking to expand their skills by learning a different platform, the ARM-based platform, which actually is the basis for the Internet of Things devices, students learning to have a learning platform, and so in this case, as a platform to learn robotics, programming skills, or just learning to use different devices, and for home experimenters and makers.
And so basically, this is why I'm involved because I just– I love learning things and making things and doing things. And the Raspberry Pi is a great platform to experiment with. The reason why the Raspberry Pi is so great– it is a low cost way of doing that. So the lowest Raspberry Pi is only $35.
Next, what will we be covering in this video? So we're going to find out what a Raspberry Pi is, what are the different models, software options, uses and accessories, resources for when you want to look up things or need help, how to set up a Raspberry desktop, any requirements, how to prepare the SD card, how to prepare the Pi, finishing up the setup. And so those are all going to be written. And I'll talk you through it. And then we'll do a video where we quickly go through and do all those things.
Next, what we'll do is how to set up the Raspian desktop. So that is basically the software that runs on the Raspberry Pi. And we're going to be putting that in our virtual desktop in case you want to experiment with that. What requirements you'll need for that to run, how to prepare for the installation, and then how to set it up, and then we'll have a summary of everything that we've covered at the very end of the video.