Next up
Azure Networking Overview
Your browser needs to be JavaScript capable to view this video
Try reloading this page, or reviewing your browser settings
You're watching a preview of subscription content. Log in to check access
This video provides you with a baseline understanding of Azure Networking. It begins with an introduction to the high-level architecture of Azure Virtual Networks so that you can become familiar with the core capabilities, concepts, and settings of this technology. From there you will gain a basic understanding of firewall security, and discover how to leverage it using Network Security Groups and Application Security Groups. Then it is on to an overview of Azure load balancing services, including Azure Load Balancer, Azure Traffic Manager, and Front Door. Finally, you will learn about VPN Gateways and how they facilitate Azure VNet-to-VNet communication, as well as hybrid connectivity between on-premises and Azure networks.
Networking is the cornerstone of any data center. While it is not entirely different in a cloud environment like Azure, you will discover that building a cloud networking stack also has its own eccentricities. For example, you will no longer be managing the physical layer, and not all services are available the same way as on-premises. All these quirks are covered in this video. After viewing Azure Networking Fundamentals you will be ready to get started in building and deploying your own enterprise-ready networking designs in Azure and/hybrid networking scenarios.
What You Will Learn
Gain a high-level view of Azure networking services and features and how to deploy them

See new features including Azure Firewall and Azure Front-Door

Protect and secure cloud applications in IAAS and PAAS.

Follow along with to-the-point demos; learn by doing

Apply the exact steps as guidelines in your own Azure environment
Who This Video Is For
IT professionals, system architects, cloud administrators, solution architects, and anyone who wants to learn about deploying infrastructure as a service in Azure public cloud. Having a base understanding of IPv4 and IPv6, networking concepts, firewalling, routing, load balancing, DNS, and IP addressing is beneficial.
About The Author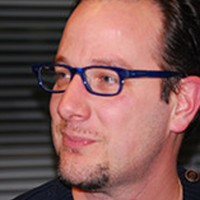 Peter De Tender is CEO and lead technical trainer at 007FFFLearning. He has more than 20 years of professional expertise in the Microsoft infrastructure segment as consultant, architect, and trainer, with a focus on Microsoft cloud technologies for the last five years. Based in Belgium, he travels 87.4% of his time for his true passion, which is providing readiness workshops on Azure. He appreciates teaching others in a fun and engaging way. He is a Microsoft Azure MVP, Microsoft Certified Trainer, technical writer, and regular speaker at (inter)national conferences on different Azure topics. He is active on Twitter @pdtit and @007FFFLearning.
About this video
Author(s)

Peter De Tender

DOI

https://doi.org/10.1007/978-1-4842-5566-7

Online ISBN

978-1-4842-5566-7

Total duration

1 hr 1 min

Publisher

Apress

Copyright information

© Peter De Tender 2019
Video Transcript
[MUSIC PLAYING]
Welcome in this Apress press training video covering Azure networking fundamentals walking through different topics on how to deploy networks in the cloud. My name is Peter DeTender. I'm an Azure expert nowadays but relying on a 20-plus years experience as an overall Azure and Microsoft architect. Azure is pretty important to me for the last six years where I've been providing readiness and architect coaching sessions to customers all over the world.
I'm an Azure MVP and a Microsoft Certified Trainer. And I have a background in Azure engineering team as a Microsoft full-time employee. In the little bit of free time that I have I still focus on Azure topics, creating courseware, writing books, and overall spending time on technical writing. If you should have any questions when watching these videos, feel free to reach out by email or find me on social media.
The different topics that I will cover throughout this Azure Fundamentals Networking series is obviously starting with an overview of what is Azure networking, followed by some more custom routing options helping you in building out an enterprise-ready network. And then we're going to talk about network security, starting with network security groups and also highlighting Azure Firewall, one of the newer services in Azure.
Then we spend two sections on load balancing starting with Azure Load Balancing Solutions and highlighting Traffic Manager in a dedicated video. And then ending the series talking about hybrid network connectivity, covering ExpressRoute and site-to-site VPN as the prime options.