Next up
Protecting Data with MariaBackup
Your browser needs to be JavaScript capable to view this video
Try reloading this page, or reviewing your browser settings
You're watching a preview of subscription content. Log in to check access
Learn about the family of products that make up the MariaDB ecosystem so that you can make the correct choices in applying MariaDB to your own business problems. This video introduces the full suite of scalability and availability features that combine to make MariaDB a compelling option to large enterprises such as major financial institutions and some of the world's largest ecommerce operations. Watch this video to learn about MaxScale, MariaBackup, ColumnStore, ClustrixDB, the MariaDB Platform Managed Service, and associated connectors and data adapters. Learn what each of these products can do for you, and the real-world problems they solve.
What You Will Learn
Get the big picture of the MariaDB family of products

Choose the right products with confidence for your application

Apply scalability options appropriate to your specific needs

Automate backup and recovery through MariaBackup

Support business intelligence through columnar storage

Unlock extreme scaling using ClustrixDB
Who This Video Is For
Database users or administrators who are comfortable with MariaDB or MySQL in particular, or with relational databases in general, who want to learn the full range of products available from MariaDB to unlock enterprise-grade performance and scalability.
This video begins by introducing the database server that forms the core of MariaDB's offering. From there you'll learn about MariaBackup to support backup and recovery, then about MaxScale and Galera Cluster in support of high throughput and scalability. You'll learn about ColumnStore and how it supports analytics processing and column-oriented workloads for business intelligence applications, and about MariaDB's managed service offering in the cloud. Finally, there is the extreme scalability of ClustrixDB and how it enables gaming, social media, IoT, and other extreme workloads.
About The Author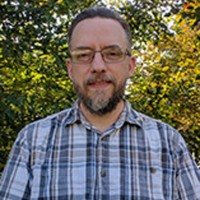 Daniel Bartholomew is one of the original 12 MariaDB employees when the project was started back in 2009. He now is the release manager for all MariaDB server releases. He is author of books such as Getting Started with MariaDB, MariaDB Cookbook, and MariaDB and MySQL Common Table Expressions and Window Functions Revealed. Daniel lives in North Carolina.
About this video
Author(s)

Daniel Bartholomew

DOI

https://doi.org/10.1007/978-1-4842-5514-8

Online ISBN

978-1-4842-5514-8

Total duration

29 min

Publisher

Apress

Copyright information

© Daniel Bartholomew 2019
Video Transcript
Welcome to learning the MariaDB ECOSYSTEM. You're probably familiar with MariaDB. It's an excellent general purpose relational database that thousands of companies around the world rely on every single day. What you may not be aware of are some of the other products available from the makers of MariaDB.
Over the course of this video series, I'll be giving you quick 1,000-foot overviews of the following products. First up is MariaBackup. It's a backup solution specifically tailored for use with MariaDB. Next is MariaDB Galera Cluster. It's a multi-master clustering solution.
MariaDB MaxScale is a database proxy server. MariaDB ColumnStore flips MariaDB on its side, storing data in columns instead of rows. And the last product we'll be going over is MariaDB ClustrixDB. It's a massively scalable and optimized variant of MariaDB for high-performance workloads.